17-Year-Old Pulls Grandfather From Safety Harbor Blaze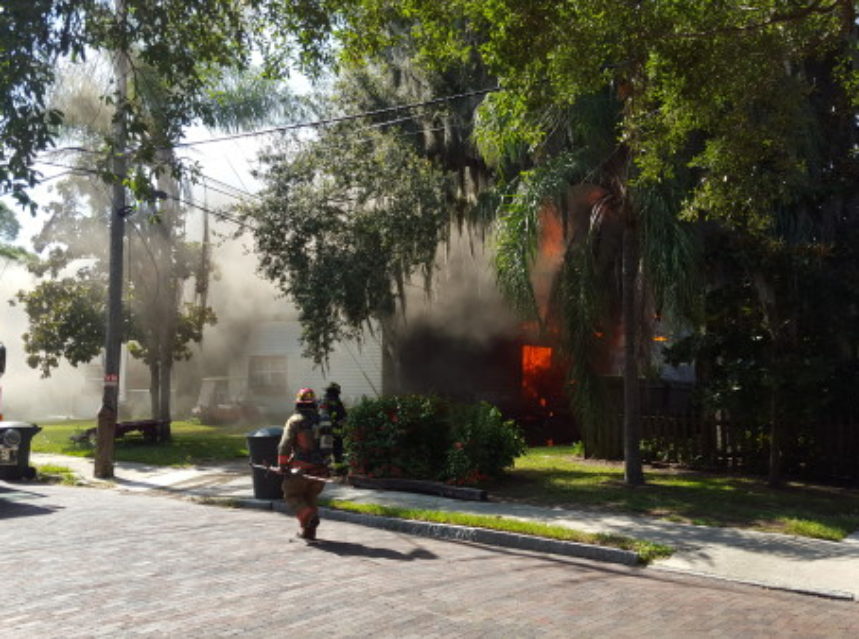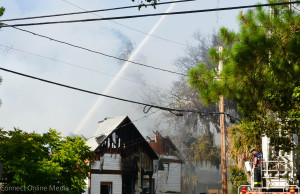 A two-alarm fire completely gutted a two-story home at 233 3rd Street North in Safety Harbor on Tuesday afternoon.
But despite the destruction of the property, the incident could have been much worse.
According to 17-year-old Gino Marino, whose family owns the home, he single-handedly pulled his step-grandfather from the blazing building just minutes after the fire started.
"I opened up the back door, the whole house, you couldn't see nothing, it was pitch black," Marino told Safety Harbor Connect from the scene. "So I just took my shirt off, covered it up, ran in there, my eyes were starting to burn really bad."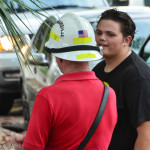 "I ran through there, there was fire and everything," he added. "I just ran in screaming, I got him – he was right by the front door anyway – and we both got out."
Marino, who just completed his junior year at Gulf Coast Academy, said he spent about 20 minutes in an ambulance getting treatment after he rescued his relative, who he identified as Steve Kautz. He also said Kautz was okay following the ordeal.
According to fire officials on the scene, it's a good thing Marino rescued Kautz when he did.
Not long after the blaze started at around 5:00 p.m., a number of explosions rocked the building, sending flames and smoke into the air, leading to a lengthy effort by crews from the Safety Harbor and Clearwater Fire Departments to extinguish the blaze.
"We got a fully involved structure fire here upon arrival," Safety Harbor Fire Marshal Richard Brock explained.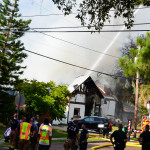 "The guys only had a 2-3 minute response time. By the time they were rolling up on the scene, they already heard some tanks blowing, so it was already fully involved with tanks exploding."
According to Marino, tanks of propane were used by his step-grandfather for welding projects.
He said although no one was using the tanks at the time of the fire, he speculated the blaze was possibly started by a failure to properly close one of the tanks.
"There is propane tanks and a lot of stuff in there," Marino said during a multi-outlet news conference. "Like, he probably forgot to turn everything off so that probably caused the fire."
When asked if the SHFD knew of potential causes for the blaze, Marshal Brock wouldn't speculate.
"We have no idea until we get in there," he said. "And we can't get in there until the fire is contained."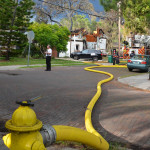 By 7:00 p.m. the engines had stopped dousing the building with water, and a rapidly darkening sky promised to bring a natural extinguisher to the site.
Despite the total loss of the home, Marino said he is just happy everyone in his family is safe.
"I feel very blessed, just happy to get him out," he said. "My family is very happy."
The brave teen, who happened to be wearing a Batman tee-shirt, said his instincts took over when he knew his grandfather was in danger.
"I just wanted to help out," he told Safety Harbor Connect. "(It was) instinct."
Stay with SafetyHarborConnect.com for more coverage of this breaking news event.
Here's a look at some scenes from the fire at 233 3rd St. North in Safety Harbor on Tuesday: