Meet Safety Harbor's New Community Patrol Officers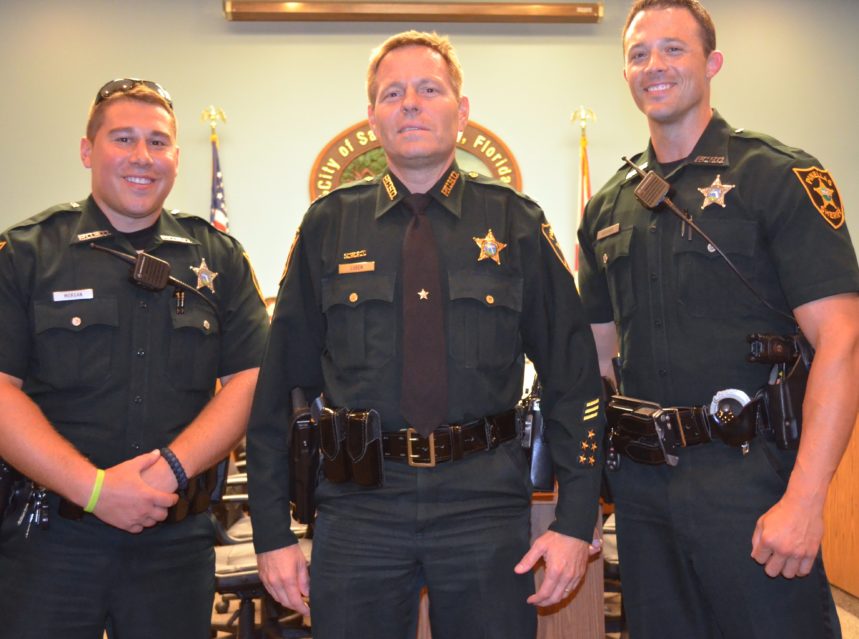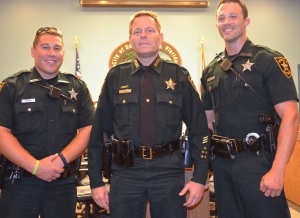 Safety Harbor's newest community patrol deputies, Joel Morgan and Nick Hammack, made headlines recently after they arrested a 19-year-old Safety Harbor resident who was charged with a felony following three separate flashing incidents earlier this month.
While taking an accused criminal off the streets has to be satisfying for any officer, the arrest was especially rewarding for these two Pinellas Country Sheriff's Office deputies, who both grew up in the Safety Harbor area and have been good friends for many years.
Safety Harbor Connect recently reached out to Deputies Morgan and Hammack and asked them a few questions as a way to help residents become more familiar with the men tasked with serving and protecting the community.
Below are the responses they provided via email. The answers have been rewritten for formatting purposes.
Deputy Nicholas Hammack
Age: 31
Hometown: Clearwater
Time with PCSO: 1 & 1/2 years
Previous law enforcement experience: 6 years with Orange County Florida Sheriff's Office. During my time there I was a field training officer and a member of the tactical anti-crime unit.
What brought you to Safety Harbor: I  was afforded an opportunity to work in the city that was a large part of my childhood growing up. My mom grew up in Safety Harbor and has always spoken highly of the area, and having an opportunity to work with my good freind Joel Morgan helps make coming to work fun.
Most challenging aspect of your job: Keeping apprised of the constant changing criminal trends and patterns.
Most rewarding aspect of your job: Helping those who are unable to help themselves.
Additional thoughts or concerns about the community: If I could say one thing to the community it would be to not be afraid to speak up if you see suspicious activity. Law enforcement cannot be everywhere at once and we frequently rely on the information provided by citizens to help solve and prevent crime.
Deputy Joel Morgan
Age: 30
Hometown: Safety Harbor
Time with PCSO: 18 months
Previous law enforcement experience: 5 years with Orange County Sheriff's Office (Orlando)
What brought you to Safety Harbor: I wanted to serve the community that I grew up in.
Most challenging aspect of your job: To make a difference in the community during each shift.
Most rewarding aspect of your job: Knowing that I made a difference in the community at the end of my shift.
———————————
On a related note, Morgan, who along with his partner recently nabbed a burglary suspect in Philippe Park, explained what it feels like to be patrolling the town he grew up in.
"My main goal every day I put this uniform on is to provide the best service I can to the citizens of Safety Harbor," he said. "It's nice to know when people engage in crimes in this city, Nick and I are able to be the first in line to get to solve the case."
"We're proud and excited to be here, and we are happy the community as a whole has been so welcoming."
Related: