Native son Jonnie Morgan returns to play 2018 Safety Harbor Songfest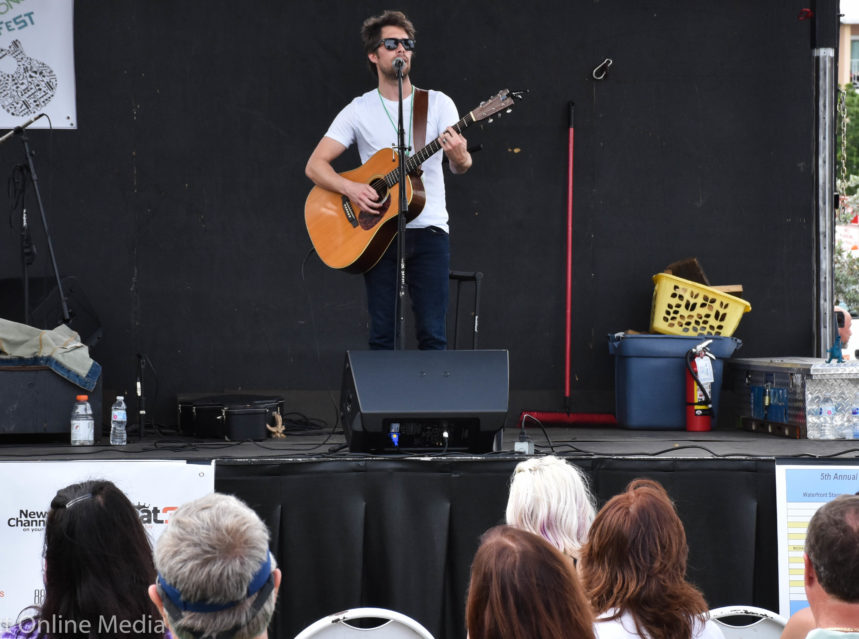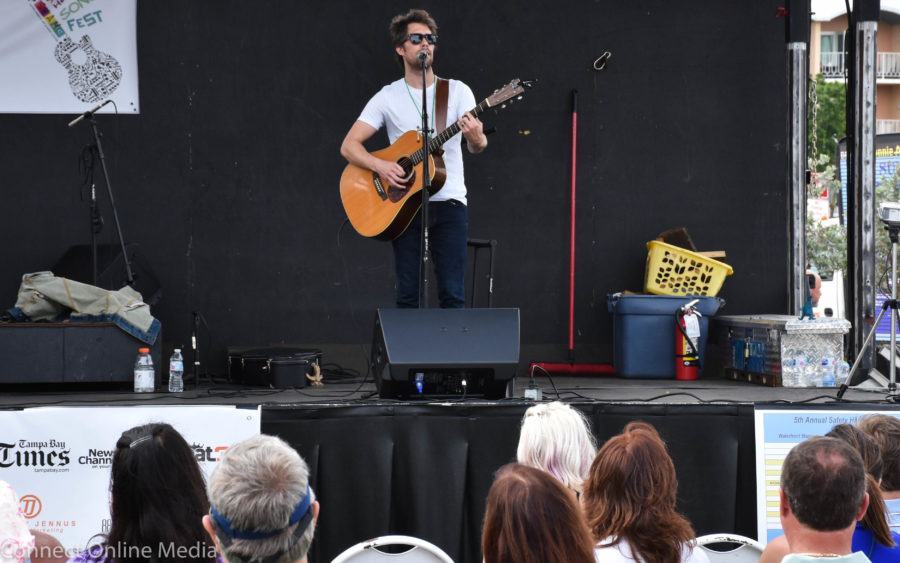 When we last checked in with Safety Harbor singer/songwriter Jonnie Morgan, he was competing in a nationwide contest to determine the top songwriter in the country.
Flash forward a year-and-change and it turns out Morgan not only won JBL's EON One Take contest, which earned him a recording contract and other industry benefits, he is currently working on a second career as an actor in Los Angeles.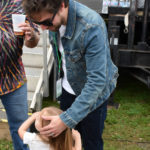 Morgan, who attended Safety Harbor's elementary and middle schools and graduated from Countryside High, recently returned to his hometown to play the 2018 Safety Harbor Songfest, where he joined a pair of fellow bay area artists on the stage in front of an audience that included childhood friends as well as his brother and sister-in-law, his young niece and newborn nephew.
Although it wasn't the first time the frontman of the Jonnie Morgan Band played in his old backyard, he said coming back home never gets old following his 90-minute set.
"It's awesome," Morgan said as he greeted well-wishers at the side of the waterfront stage.
"I love Safety Harbor. It's home to me. It's always great to have friends and family and people here supporting me. It's always vulnerable and nerve-wracking sharing your stories on stage, but it definitely feels different here. It feels comfortable."
Morgan, who has taken a hiatus from leading his band while embarking on his solo career, said he was flown to LA after winning the JBL contest, where he recorded some songs, and he currently flies back and forth while working on establishing sponsorships and industry contacts.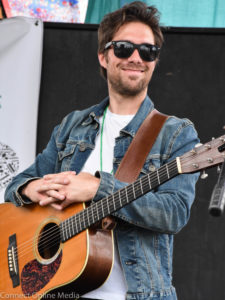 While hanging out in Tinseltown, the University of Central Florida grad said he was bit by the acting bug.
"I'm getting into acting—TV, commercials, movies," he said. "It's something I've been interested in, and what better time to get started than being out in LA?!"
While his career is starting to take off, he said he was more than happy to play the fifth annual Songfest, an event that has drawn A-list talent like Magic Giant, Fantastic Negrito and Ben Taylor and has a reputation for showing appreciation for the artists.
"It's amazing," he said of the event, which was pared down to one day this year.
"These are people who pour their souls into their music. You're not in a bar. People are here to listen and be attentive, even if the music isn't their genre."
Songfest co-organizer Todd Ramquist said he and his partner, Kiaralinda, were thrilled to be able to get Morgan to play this year's event.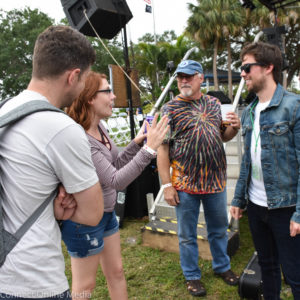 "We knew Jonnie loved playing back here in Safety Harbor, and to get him to play an artist-in-the-round set with Ari (Chi) and Kristopher (James) was fantastic," Ramquist said.
"We're trying to get him to come back and play a set at SHAMC (Safety Harbor Art and Music Center)," he added.
"We think that would really be a fun show."
Asked if he would be willing to come back for a solo show in the Harbor, the Hollywood-bound Morgan didn't hesitate.
"I'd love to do a concert here and pack the place," he said.
"That's on the radar for sure!"
Related content: