Parklet pilot program the highlight of Monday's City Commission meeting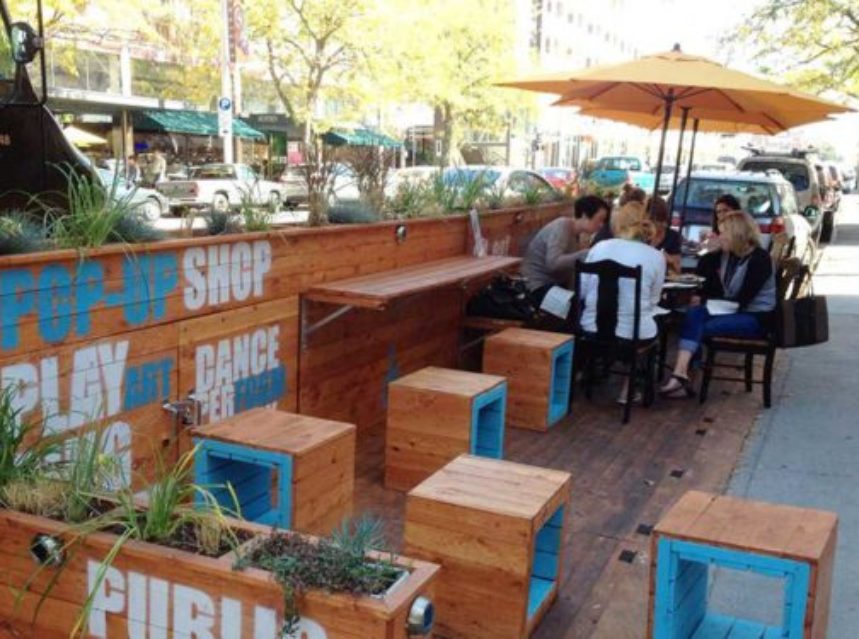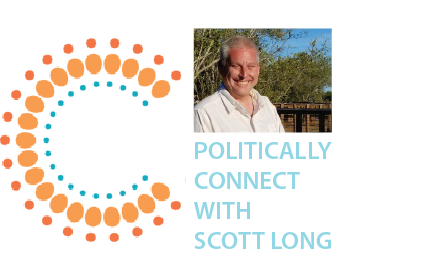 Continued discussion on a proposed pilot program for "parklets" in the city, which had been tabled to get more resident feedback, is the highlight of the next Safety Harbor City Commission meeting on Monday.
The 7 p.m. meeting will be preceded by a meeting of the city's Audit Committee at 6:30 p.m. The Audit Committee, which includes all five commissioners and two appointed residents, will get a presentation from external audit firm CliftonLarsonAllen LLP.
Here's the link to the full agenda for the City Commission meeting: http://safetyharbor.granicus.com/GeneratedAgendaViewer.php?view_id=6&event_id=1617.
Additional material, known as "backup," is available via the hyperlink on each item.  
TOP ISSUE
PILOT "PARKLET" PROGRAM
What is it? Andy Greenwood, a member of the Planning & Zoning Board, suggested several months ago that Safety Harbor look into starting a pilot program for "parklets," which have become quite popular in many cities around the country and the world. A parklet is a public space built in existing public parking spots on main roads, becoming essentially a mini-park, often with creative and unique themes. While they are located in front of private businesses, they are open to the public, just like a public park would be. The proposed pilot program would allow any individual, organization or business that wishes to build a parklet at their expense and to the city's specifications to apply, with a limit on how many would be approved initially during the pilot phase of the program, after which Commission could decide to continue, end or change the program. Greenwood presented his idea to Commission in October, after which Commission directed city staff to draft a pilot program. After reviewing parklet programs in a number of cities, city staff presented its proposal at the Feb. 19 Commission meeting, at which time commissioners indicated they wanted more public input before deciding how or if to proceed with the pilot program. The city created and publicized an email address for public comment, but received no emails. However, a number of residents share their comments on various social media posts.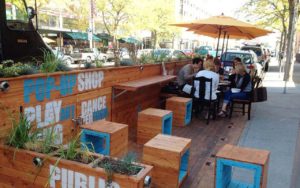 What's the issue? Parklets add additional amenities to the city for residents and visitors to enjoy at limited to no cost to the city. Depending upon the design of the parklet, users can sit and read a book or enjoy conversation with friends or, depending upon location and additional approval, they could be public extensions of private establishments, like bars and restaurants, which would allow users to enjoy a drink or a meal on them. Safety Harbor would be one of the first local cities to allow parklets, adding to the uniqueness of the city. Concerns raised include that each parklet would take up two existing parking spots along Main Street, safety issues for users and for drivers and the city's liability to parklet builders if the pilot program is ended early, as the cost to build a parklet is estimated to be between $10,000-$20,000 each.  
What decision needs to be made? After two additional months of collecting resident feedback, it's go-time for the Commission to decide whether to move forward with the proposed pilot program, amend it or reject it
PROPOSED CODE CHANGES
City Commission in December asked staff to move forward on drafting language for a long list of modifications to the city's code, suggested by staff, residents and the Planning & Zoning Commission. These three items to be considered Monday are part of that effort:
Fence requirements: This would ban chain-link fences in downtown front yards except in industrial zones, extend a ban on chain-link fences to include vacant lots in residential zones, ban gates that block sidewalks when open and limit fences, hedges and walls on busy downtown roads (known as "arterial" or "connector") to four feet in height.
Roof encroachments on Main Street: This would allow businesses and residences along Main Street from Philippe Parkway to 10th Avenue to have awnings of up to five feet. The idea is to help provide shade for pedestrians and further add to the city's "small town charm."
Outdoor lighting: This provides some general guidance on the use of outdoor lighting, including that lighting be faced down and not on to adjacent properties, as well as banning rope lighting except for string lights during the holiday season from Nov. 1 to Jan. 31. Also, building permits will need to include a lighting plan.
SECOND READINGS
Ordinances or changes to city code require two hearings before the City Commission. This item was approved 5-0 by the Commission at its April 4 meeting:
Update to Capital Improvements Element: The city needs to update its long-range goal documents annually, and this is one of them, reflecting changes to the city's Capital Improvement Program.
ALSO ON THE AGENDA …
FY2018 budget amendment: Any time revenues or expenses shift after the budget has been approved, those changes need to come back to City Commission for approval. This item reflects the $160,000 in parkland fees that is expected to come from the Bay to Bay Properties development at 2nd Avenue North and Main Street that will be used with a transfer of $200,000 from reserve funds for improvements at Waterfront Park, as well as revenue from site plans that are removing trees that will be used to plant new trees on Main Street.
Sidewalk waiver request for 1096 3rd St. North: The property owner is building a single-family home, and the city's land development code requires a sidewalk to be built the entire length of the property, unless one or more conditions are met. City Arborist Art Finn determined that an "existing natural condition" exists, as adding a sidewalk along 11th Avenue North would negatively affect the roots of a live oak tree.
Code Enforcement Board appointments: The Code Enforcement Board is one of the city's many volunteer advisory boards, and makes decisions on code enforcement violations and requests for relief from code violators. Four residents will be appointed, three as regular members and one as the alternate member. Three existing members – Bob Tate, Lynda Olander and Curtis McCoy II – are seeking reappointment, while former Mayor Andy Steingold, Steve Xanthoudakis and Gisela Bennie have applied. Other residents who apply prior to the meeting may be considered. To apply for this or any other board, fill out the application here: http://cityofsafetyharbor.com/DocumentCenter/View/4938
HOW TO PARTICIPATE
Attend the meeting: The meeting starts at 7 p.m. at City Hall, 750 Main St. (Audit Committee meeting starts at 6:30 p.m.) Meetings typically run from 1.5 to three hours. Residents are given the opportunity to speak on all agenda items, except for presentations and consent items. Come forward when asked by the mayor, state your name and address, and you'll be given three minutes to address the Commission. For any issues not on the agenda, or any item that is on the consent agenda, residents get three minutes to speak at the beginning of the meeting during "Audience to be Heard."  
Watch from home: Meetings are live-streamed to the city's website at http://cityofsafetyharbor.com/557/Streaming-Media. The following day, a video of the meeting is posted for residents to watch.
Contact your Commissioners in advance by leaving them a message at City Hall at (727) 724-1555 or emailing them:
Mayor Joe Ayoub – jayoub@cityofsafetyharbor.com
Vice Mayor Carlos Diaz – cdiaz@cityofsafetyharbor.com
Commissioner Cliff Merz – cmerz@cityofsafetyharbor.com
Commissioner Andy Zodrow – azodrow@cityofsafetyharbor.com
Commissioner Nancy Besore – nbesore@cityofsafetyharbor.com