Home brew competition poised to be highlight of Centennial Folk N Fruit Festival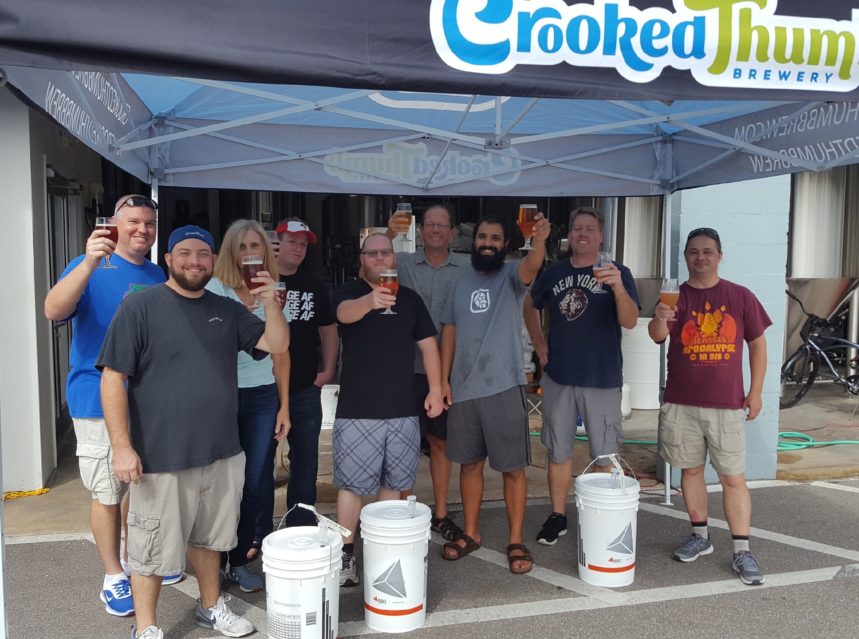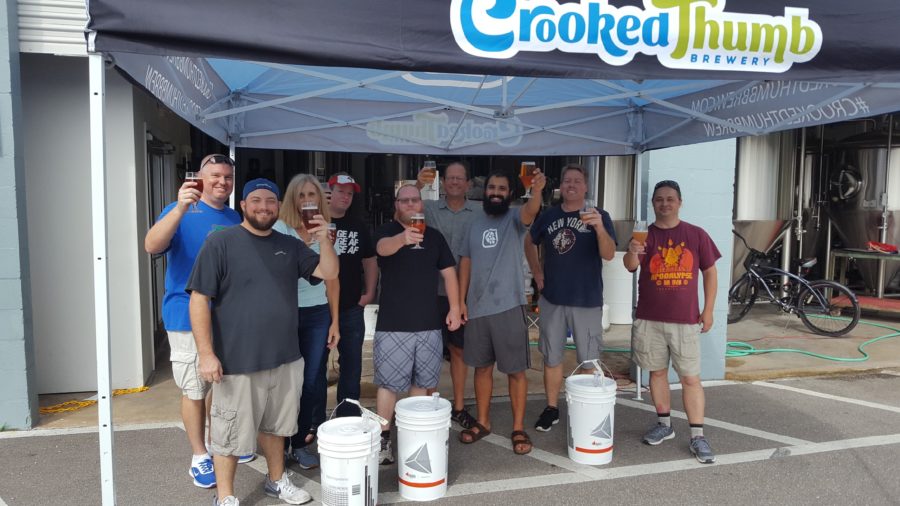 A home brew competition featuring a dozen teams of amateur brewers should be a big draw at the Centennial Folk N Fruit Festival presented by Blake Real Estate on Saturday, Nov. 18.
The contest, sponsored by Safety Harbor's Crooked Thumb Brewery, will feature free samples of the "home" brews that were created by using high-quality ingredients at the Tenth Avenue South brewery, which recently celebrated its second anniversary.
Thanks to some creative thinking by event organizer Mercedes Locke and a large pool of wannabe brewers to choose from, the competition could be the highlight of the city's 100th birthday extravaganza.
"Mercedes approached us about doing a home brew competition for Folk and Fruit, and we thought it would be pretty fun," Kenjiro "Kenji" Tomita, Crooked Thumb's head brewer, recently told Safety Harbor Connect.
"So we kicked around some ideas and thought, why don't we do something different and have people come and learn how to brew beer."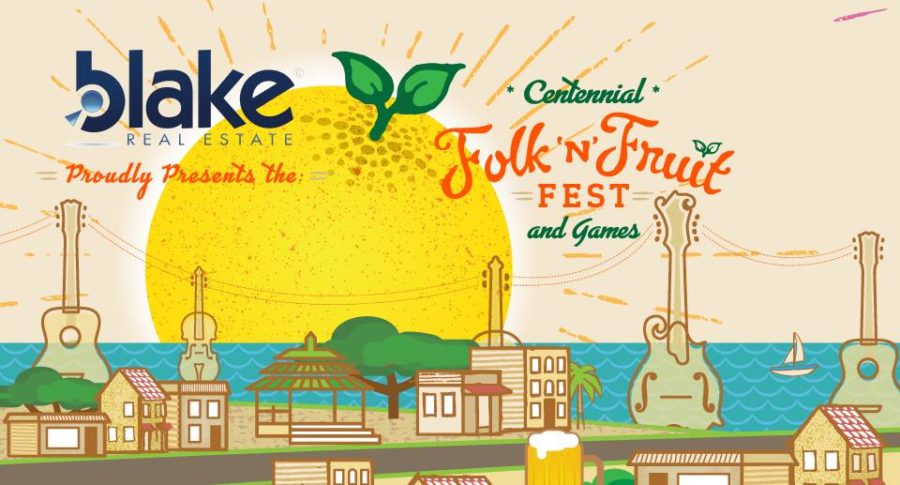 Tomita admitted a handful of the 25 chosen—which included males and females who ranged in age from early-30s to mid-60s—had anywhere from zero to a few years worth of home brewing experience.
"We had three avid home brewers, one who has won medals, and two others who had brewed for 3 to 4 years," he said.
"But the remainder had never home brewed before but thought it sounded like fun and decided to check it out."
Tomita added that regardless of past brewing experience, he said everyone in the group seemed to really enjoy going through the whole process.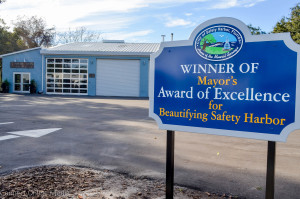 "We took two Sundays and held two sessions each," he explained. "We had their wort, which is beer before it becomes beer, ready to go and gave them a choice of pale or amber, gave them access to our hop variety, our spices and citrus peels as well as other ingredients. Then they all picked their things for what type of beer they wanted to make."
"We hung out, talked about brewing, and everybody learned a lot and had a really amazing time,: he added.
"They all picked it up pretty quickly, so it was good to see."
One seasoned home brewer in the competition was quick to back up Tomita's assessment of the experience.
"I have been an avid homebrewer for the last 7 years or so, so joining in this competition was a fun way to get back to the basics," Mike Lee of Palm Harbor said via email, adding, "My skill level is a little bit more advanced than your average homebrewer."
"But this competition was nice in that I brewed alongside inexperienced guys who were doing this for the first time. Kenji and Jason (Toft) did an awesome job explaining things to the new guys and were very helpful during the brew day."
While there's no doubt the experience was exciting for the competitors, the participants were there to brew tasty beers, and Lee said he hopes his creation pleases the attendees who sample his creation.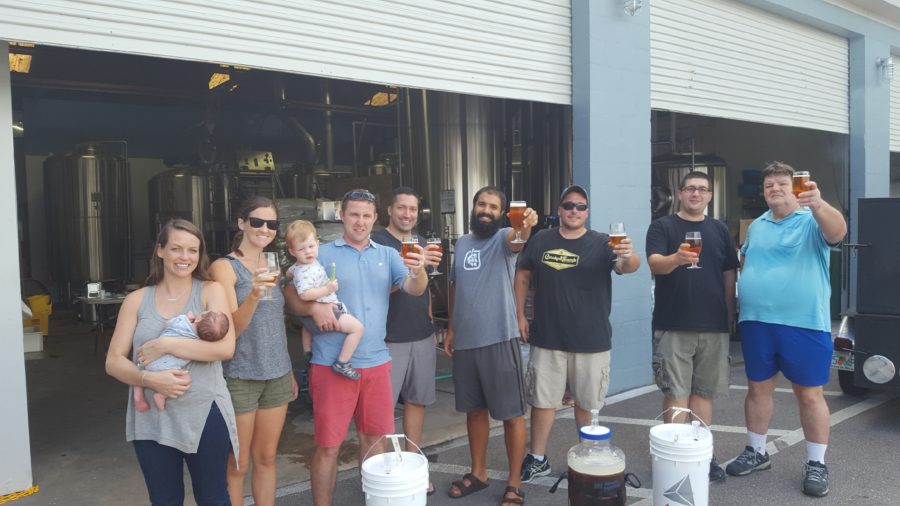 "Crooked Wit-Ness" is my interpretation of a Florida style Wit beer," he explained. "It is an approachable low ABV (alcohol by volume) beer with a Pale base brewed with Grapefruit peel, Tangelo Peel, Chamomile and Coriander to give off notes of citrus, floral and spice and finishes dry and crisp using a Belgian style yeast strain which is perfect for a sunny Florida day."
"I'm looking forward to hearing feedback on my beer, and seeing people enjoy it," he added. "This has been a great experience and I'm happy I was able to be a part of the first competition with Crooked Thumb!"
According to Tomita, the brew competition, scheduled from 2:00-5:00 p.m. on Saturday, Nov. 18, will award first, second and third place winners as well as other prizes and surprises.
"Each team gets its own booth and will hand out free samples, and then people can drop a vote in the jar for those they like the best," he said.
"And our main supplier is donating prizes for the competition as well as goodies and hop varietals. So we thought that was pretty cool."
Another pretty cool aspect of the home brew competition is sharing the experience of what it's like to be a part of the booming craft beer industry.
"One of our goals with this was to find everyday people and get them excited about brewing," Tomita said.
"We looked at it as part of our mission at Crooked Thumb to educate the consumer base about the craft beer industry."
For more information on Safety Harbor's Centennial Folk 'N' Fruit Fest and Games presented by Blake Real Estate, visit the event's website and Facebook page.
Related content: