Move Your Feet, It's Time to Trick-Or-Treat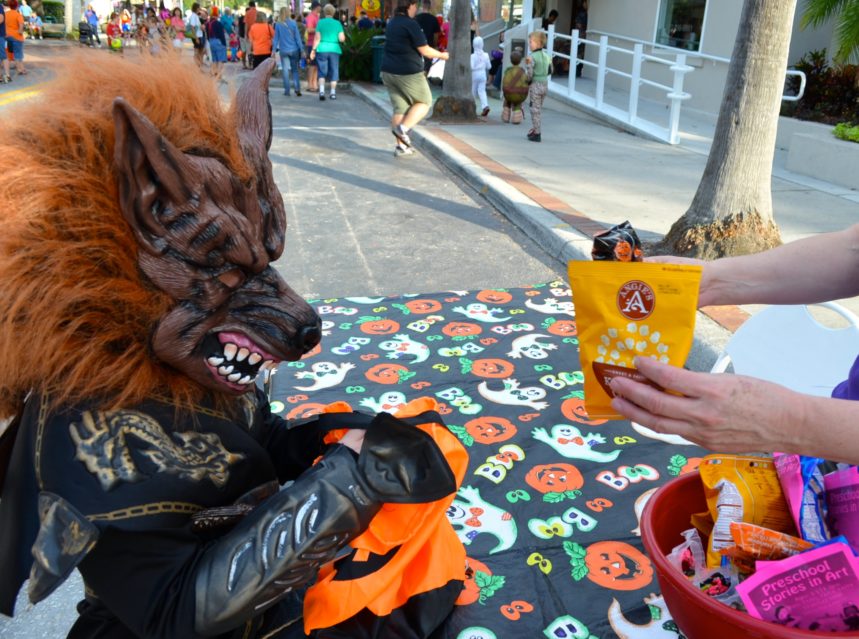 With the ending of October comes one of our most anticipated events of the month, an evening filled with startled shrieks, humorous laughs, and too much candy to count – Main Street's Trick-or Treat!
Princesses, ninjas, superheroes, cowboys, and monsters will be turning Main Street into our very own version of Halloween Town during their spirited search for sweet treats … or friendly tricks for some. City Hall, Fire Station 52, and our adored local businesses on Main Street will be passing out delicious goodies from 4:30 PM – 6:30 PM, offering a safe an entertaining environment to enjoy this All Hallows' Eve.
Grab your friends and family, get your costumes on, and enjoy the crisp air, candy, and ghoulish company on Main Street tonight!
Main Street Trick-or-Treat
When: Friday, October 30th from 4:30 PM – 6:30 PM
Where: Main Street (closed from 4:00 PM to 7:30 PM from 8th Avenue to Bayshore Boulevard)
Cost: Free
Contact: City of Safety Harbor, 727-724-1555