Teens Help Shape Future of Safety Harbor Library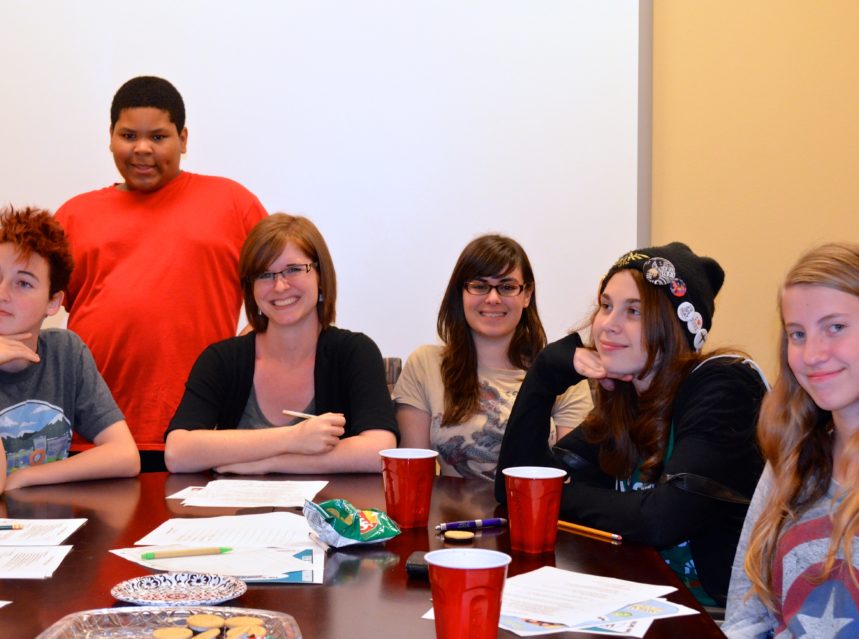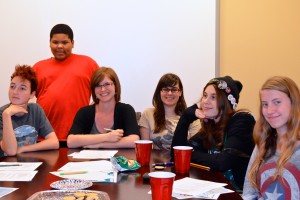 Officials for the Safety Harbor Public Library recently announced an expansion plan that will feature, among other things, a teen room.
It's a fitting addition for the Second Street facility; teens are not only attending the library in great numbers, they are also helping shape its future by providing direction on library programs, activities and curriculum through the Teen Library Advisory Board.
Megan Hoak help revive the TLAB program when she came to the library nearly two years ago, and in the first year there was a 96-percent increase in teen participation in library programs.
"The teens drive our programming here." Hoak, who is the library's assistant for youth services, told Safety Harbor Connect.
"They get a real sense of ownership in the programs when they help create them."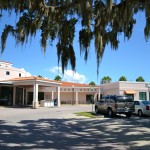 The TLAB meets at 5:00 p.m. on the first Monday of every month, and each meeting is attended by five to ten students.
While most of the kids are honor students at Countryside High, Hoak said all teens are welcome, regardless of their GPA.
"Any middle or high school student interested in participating in the library and help improve it can participate," she said.
"In fact, I find kids who are struggling in school often thrive in here."
During the hour-long meetings, Hoak plies the kids with snacks ("I found if you feed them, they will come," she joked), and they go over the upcoming month's agenda.
While sipping sodas and cracking jokes, the group does everything from organizing events such as the popular Zombie Prom and Anti-Valentine's Day party, to lining up questions for theme-day guest speakers.
Speaking with TLAB members, it's easy to see why they enjoy being a part of the group. In addition to having a say, the kids have a great relationship with Hoak.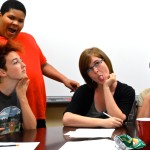 "In Oregon where I used to live, they didn't do anything for teens at the library, just pre-schoolers and older people," Countryside student Haley Bennett said. 
"Here, the whole City of Safety Harbor is publicly involved with all people, including teens."
"I like Megan the most," Alex Van Zile said. "She's the reason I keep coming back."
"We can be ourselves and she doesn't mind," added Bennett.
For Hoak, the affection is mutual.
"These kids don't get volunteer hours for doing this, they're doing it because they care about the library and our programs, which is nice," she said.
For more information on the Safety Harbor Library's Teen Library Advisory Board, contact Megan Hoak via email at mhoak@cityofsafetyharbor.com or call 727-724-1525 x.4110.