Celebrate Halloween 2016 in and around Safety Harbor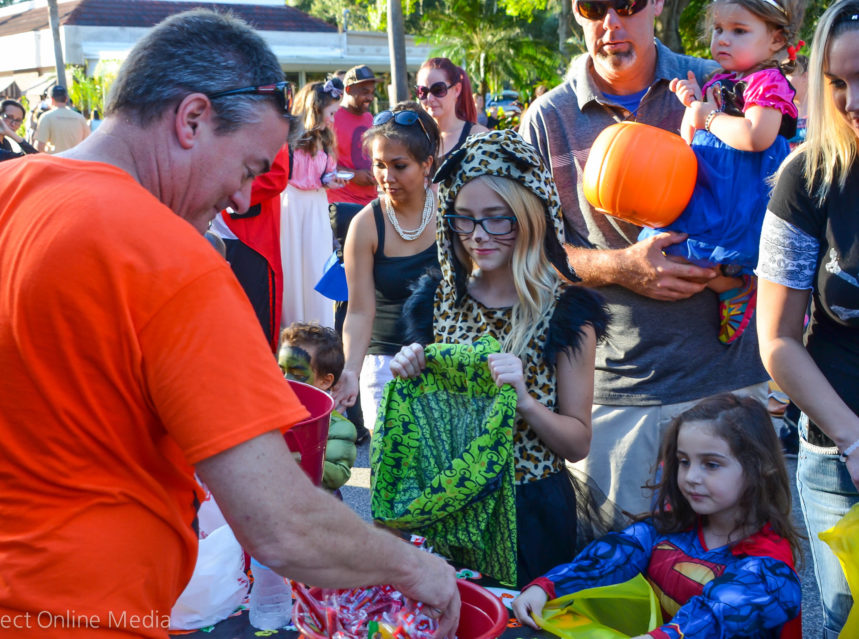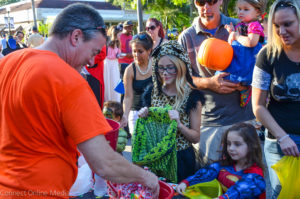 This year, every parent and kid across the country has been lamenting the fact that Halloween falls on a Monday night.
All together now—BOO HOO!
Just because the most spooktacular holiday of the year falls on the most misery-inducing day of the week doesn't mean the kids can't enjoy Halloween 2016, it just means you have to plan better in order to maximize your family's All Hallows' Eve fun!
Here in Safety Harbor, Halloween night means one thing—Main Street Trick or Treat.
The blocks-long event combines the coziness of trick or treating in a quaint downtown district with the craziness of having thousands of costumed kids (and adults) parading down Main Street, hitting up one free candy station after another!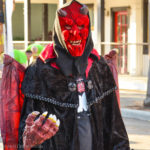 This year, in addition to that annual tradition on Monday night, there are a few more Halloween themed parties and events happening in and around Safety Harbor over the weekend.
On Friday, October 28, the Harbor Bar is hosting the Har-Bar Halloween with 10,000 Papercuts and Crystal Head Vodka, complete with a costume contest, from 9:00 p.m. – 3:00 a.m., and the fun folks at 8th Avenue Pub will celebrate seven years of service in Safety Harbor with a Halloween bash from 9:00 p.m.-2:00 a.m. on Friday as well.
On Saturday, October 29, Crooked Thumb Brewery is hosting a family friendly fall festival. According to the brewery's Facebook page, the event will feature games and inflatables for the kids, plus the release of several seasonal beers for the grownups!
Also on Saturday, Nolan's Pub will celebrate its fifth anniversary in spooktacular fashion with a Halloween Bash beginning at 9:00 p.m. A costume contest, live music and plenty of great beer and good cheer will highlight the festivities, according to the event's Facebook page.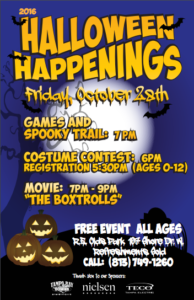 For those of you who aren't afraid to travel outside the Harbor for your Halloween fun, the City of Oldsmar is hosting Halloween Happenings on Friday night from 5:30-9:00 p.m. at R.E. Olds Park.
The event, which is free to the public, will feature a costume contest at 6:00 (participants must arrive by 5:30 in order to register for the contest), games and a spooky trail at 7:00, and a showing of the movie "The Boxtrolls" from 7-9 p.m. Refreshments will be available for sale. For more information, call 813-749-1260.
And if you need more Halloween entertainment options, the Clearwater Threshers are opening Bright House Field for their annual Boo Bash candy and costume event on Monday, October 31 from 5:30-8:30 p.m.
In addition to offering a place for kids to trick or treat in a safe and controlled environment, highlights of the free event will include a costume parade, hayrides and inflatable games. Call 727-712-4300 or visit Threshersbaseball.com for more information.
So there you have it, guys and ghouls—there's a scary amount of fun happening in and around Safety Harbor on Halloween 2016! If you know of anything we might have missed, feel free to let us know in the comments below.
Have a scary—but safe—Halloween weekend, Harborites!
Related content: