Blake Paddle Event Raises Awareness For Newborn Screening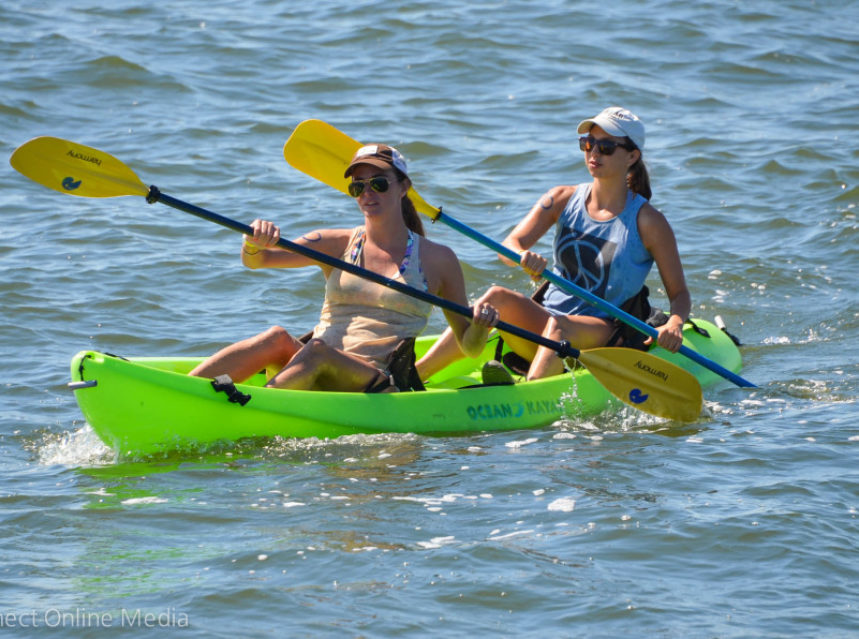 The second annual Blake Real Estate Paddle For Kids drew a great crowd to Safety Harbor's Waterfront Park on Saturday, as dozens of competitors of all ages participated in one of the three paddle races on the day.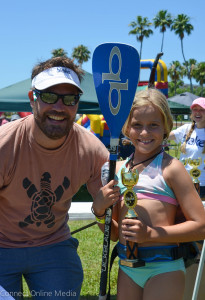 While some of the paddlers were there to test their skills against quality competition, others were there to enjoy the popular watersport and support the event, which served as a fundraiser for newborn screenings.
Event founder Rick Blake, a former Safety Harbor City Commissioner who also owns the parent company of Safety Harbor Connect, said the 2015 Paddle for Kids event outdid the first one in most every way.
"Last year's event was primarily stand up paddlers and this year we made a gallant effort to include more craft like kayaks, outrigger canoes and surf skis, which really paid off. We saw over 30% increase in paddlers this year and double that in sponsors, attendees and spectators. We are already looking forward to next year and including even more paddle craft."
"The excellent turnout and terrific weather combined to help raise awareness for newborn screening and more money for research which is the primary reason we do this."
Many of the participants praised the event as well as the City's waterfront park.
"What an awesome event," Bruce Denson, who organizes the annual Florida Cup, said. "A beautiful venue, a great run, great prizes, the food was great. I can't say enough about it."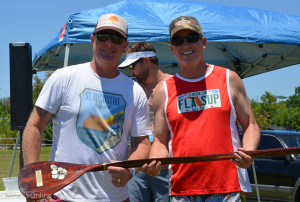 "Standup paddleboarding has really come a long way in this area in a short amount of time, partly because of events like this," Frank Dillenberg, who along with his wife, Sharon, founded Stand Up Paddle Life in Palm Harbor in 2010.
"For us, it's awesome to see it grow and take off like it has."
Following the first two races, a three mile novice run and a 7 mile elite race that ran out to the Courtney Campbell Causeway and back, the paddlers came in for food and drink, which was provided by Poblano's Mexican Grill and Nolan's Pub, respectively.
After lunch, the kids took to the water for the "dolphin dash" before awards and raffle prizes were handed out.
For Holly Jones of New Port Richey, who has trained with the Dillenbergs for two years, the thrill of winning her first first-place trophy this year was like icing on the SUP cake.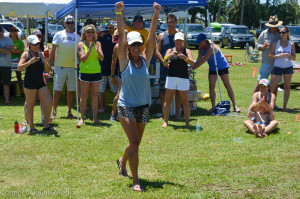 "I was drawn to standup paddleboarding for the serenity and peacefulness, to see wildlife and to touch it," she said. "When you're out there, you realize you're one small being in one huge world. It never gets old."
"And now I've won my first official trophy in the sport, and it feels great," she added. "This event is providing more exposure to standup paddling and will bring even more people to the sport."
For hundreds of photos and more media coverage of this event, visit: Photo Album of Blake Real Estate's Paddle For Kids Event
Related content: