Inaugural "Paddle For Kids" Event Earns Praise From Participants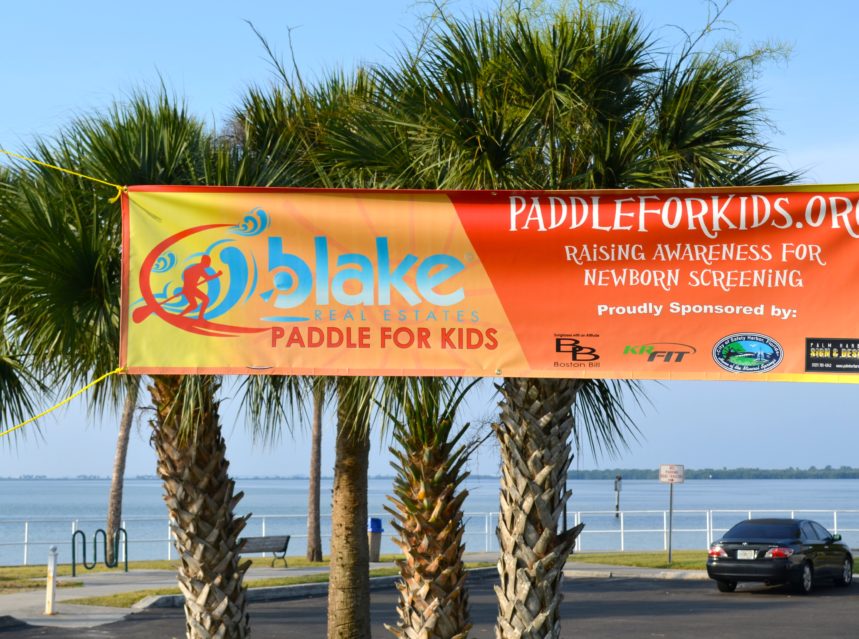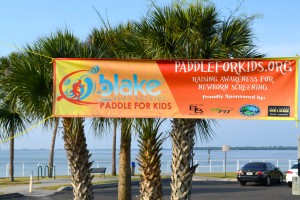 A large group of paddleboarders and their supporters showed up at Safety Harbor's Waterfront Park Saturday morning for the first annual Blake Real Estate Paddle For Kids event.
The inaugural event was hosted by City Commissioner Rick Blake and served as a fundraiser for newborn screening.
Featuring a trio of races for casual, elite and young paddlers, Paddle For Kids attracted 42 competitors of varying experiences and skill levels and received praise from many of those in attendance for everything from the venue to how the event was organized.
"This was fantastic, especially for a first-year event," Palm Harbor's Mike Ross said after winning the 3-mile race.
"I really liked the buoys marking the start, the fact that there was plenty of parking and that there was free beer for the paddlers!"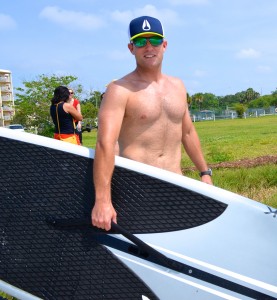 Frank and Sharon Dillenburg, owners of StandUp PaddleLife in Palm Harbor and both avid and experienced paddlers, complimented event organizers for reaching out to the paddling community for guidance.
"For a first year event I think he (Blake) did everything the right way," Sharon Dillenburg said prior to participating in the 7-mile race.
"He asked the paddleboard community what he needed to do to make the event successful, and that was the right thing to do." Frank Dillenburg, who won the 7-mile event in a time of 1:14:03.29, added.
"Plus we have ideal conditions, calm and flat. You couldn't ask for a better day."
Indeed the combination of terrific weather and the accommodating expanse of the waterfront park made for a great backdrop for Safety Harbor's initial water themed event on the property.
The fact that the City is starting to utilize the park, especially for a sport that is booming in popularity, did not go unnoticed by a couple of locals who are well-known in the paddleboard community.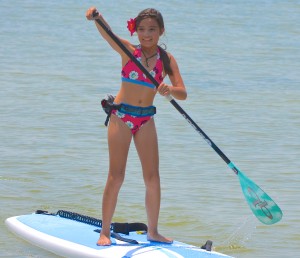 "This is a great thing for our community and a really great turnout for the first year," Chad Fisher, co-owner of Safety Harbor-based Orange Board Co., said. "I think it's going to explode next year."
"I've paddled all around the world – Maui, California, Oregon, Alaska – and it's nice to have an event in my own backyard," Kurt Forster, who lives in Safety Harbor, said.
"I think this is a perfect venue with lots of room and the potential for many different course configurations, and each year it will probably double in size."
After announcing the winners and awarding raffle prizes, Blake said he was thrilled with the feedback for the event.
He also expressed gratitude for all the local businesses who helped sponsor the event and helped raise money for the Save Babies Through Newborn Screening Foundation.
"This day couldn't have turned out better," he said. "We got some terrific feedback from some respected members of the paddling community, were able to utilize this beautiful downtown facility and raise money for an important organization."
"I plan on taking all the feedback from this past weekend and using it to make next year's Paddle For Kids event even better!"
Enjoy this gallery of images from the inaugural Blake Real Estate's Paddle For Kids event!
Note: A company owned by Richard Blake also owns Safety Harbor Connect.com.