Safety Harbor Special Events: February 2015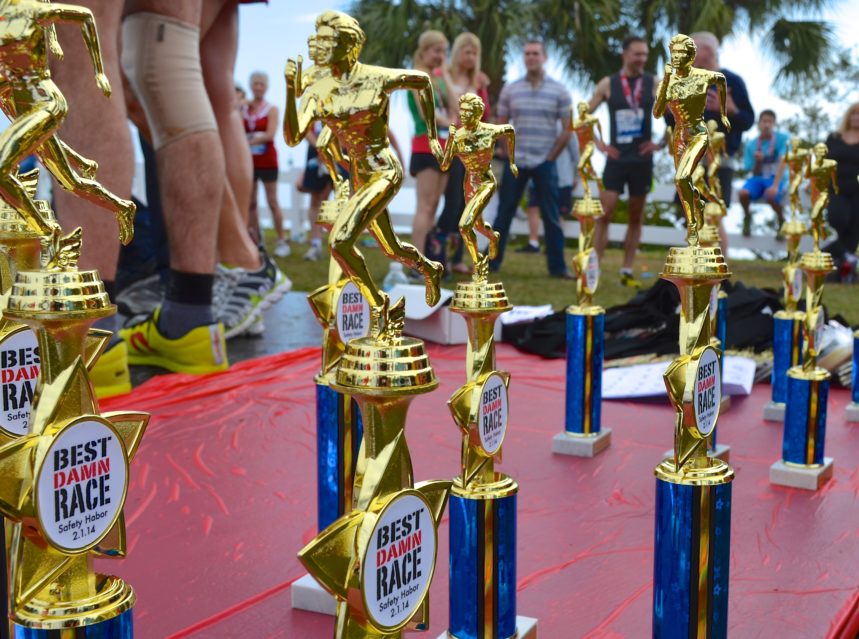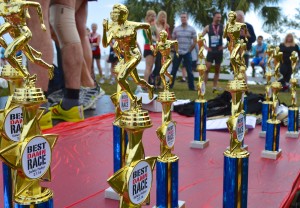 The month of February offers a diverse selection of celebrations in the country.
Valentine's Day, the birthdays of two of our greatest presidents and honoring Black History are some of the highlights of the shortest month of the year, and I didn't even mention the annual appearance of America's favorite groundhog, Punxsutawney Phil.
Here in Safety Harbor, February marks the start of the City's yearlong schedule of special events, as the calendar kicks into high gear in the second month of the year.
Here's a look at the schedule of special events in Safety Harbor for February of 2015. If you think of anything we left out, feel free to let us know in the comments below!
FEB 7:
Best Damn Race
When: First race (10K) starts at 6:45 a.m.
Where: Safety Harbor Marina, 110 Veterans Memorial Lane
What: The road race that bills itself as "for runners, by runners" hits the Harbor for the third consecutive year, with some minor alterations to the course, most notably at the cross roads. The event keeps the same format, though, with three different races – a 10K, a 5K and a half-marathon, plus a 10K + 5K challenge for those runners who really like a, well, challenge! The runners health and fitness expo is also returning; that will take place on Friday, Jan. 6, from noon to 6:30 p.m. at the marina and waterfront park.
Cost: Admission fees vary for each race; see the registration page on the website for more details (NOTE: The 10K/5K challenge is sold out)
Info: safetyharbor.bestdamnrace.com; info@bestdamnrace.com; 727-463-0642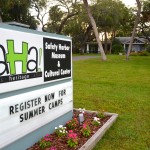 FEB 7:
Black History Celebration
When: 5:30 p.m. – 7:30 p.m.
Where: Safety Harbor Museum and Cultural Center, 329 S. Bayshore Blvd.
What: Safety Harbor celebrates Black History Month with an evening filled with special performances that honor African American heritage, plus a guest appearance by Tampa Bay Times columnist Ernest Hooper. The museum will also host a Coffee Talk with the Black Seminoles/Buffalo Soldiers on Feb. 11 at 10:30 a.m.
Cost: Free
Info: Facebook.com/SafetyHarborMuseumandCulturalCenter; 727-724-1562
FEB 7:
Daddy/Daughter Date Night
When: 6:00 pm.m – 9:00 p.m.
Where: Safety Harbor Community Center, 650 9th Ave. S.
What: A great opportunity for fathers to spend quality time with their princesses, this event at the Community Center features dancing plus fun games and contests. Light appetizers will be served, and each participant will receive a photo memory from Firefly Photography. Pre-registration is required, and space is limited, so don't wait to make that special daddy/daughter date!
Cost: $30 per couple ($10 off for 2nd child); ages 4 and up
Info: City of Safety Harbor.com; Facebook.com/SafetyHarborRecreationGovernment; 727-724-1530
FEB 8:
Safety Harbor Soup & Chili Cook Off
When: 1:00 pm.m – 5:00 p.m.
Where: 8th Avenue Pub (103 8th Ave. N) and Harborita Cantina (519 2nd St. S)
What: The 5th edition of this delicious event gets soup-ersized this year, with two beneficiaries (the museum and the Mattie Williams Center), two venues (listed above) and two bands. Also, there will be games, door prizes and a silent auction at both sites. While individual chefs will be sweating out the results at the 8th Avenue Pub, commercial cooks will be waiting at the Harborita Cantina to see which creation takes home the Golden Ladle award as the fans' favorite. One wristband allows access to both venues, plus unlimited tastings of all the selections.
Cost: $15 per person ($25 for two)
Info: Safety Harbor Museum and Cultural Center; 727-724-1562
FEB 20:
Safety Harbor Third Friday Music Series
When: 6:00 p.m – 10:00 p.m.
Where: Main Street, from Bayshore Boulevard to 6th Avenue
What: The City's monthly music festival invades Main Street this week, with Paint Your Heart Out as the beneficiary and music provided by Under the Willow at the John Wilson Park Gazebo. The usual assortment of arts and craft, food and merchandise vendors will be present, and hopefully the weather will be leaning towards spring.
Cost: Free admission, vendor prices vary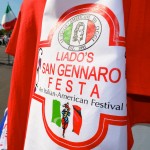 FEB 21&22:
LIADO San Gennaro Festa
When: Sat, 11:00 a.m. – 9:00 p.m.; Sun, 11:00 a.m. – 6:00 pm.
Where: Safety Harbor Marina, 110 Veterans Memorial Lane
What: The annual celebration of all things Italian hits the Harbor again, and guests are sure to find plenty of fantastic food and entertainment courtesy of the Italian American Women of Today (LIADO) organization. Singing, dancing, cannoli and meatball eating contests and more highlight the two-day festival, which also features a number of merchandise vendors, street performers, and Italian automobiles and motorcycles. Mangia!
Cost: $4.00 admission, vendor prices vary
Info: sangennarofesta.com
FEB 28:
Beeruary and Burger Throwdown
When: 11 a.m. – 7:00 p.m.
Where: Safety Harbor Marina, 110 Veterans memorial Lane
What: According to the webpage for this new event, there will be beer tasting opportunities from local microbreweries, a cornhole tournament, a kids zone and a burger cook-off from local burger makers. Cash prizes and trophies will be awarded to contest winners. Beer, burgers and sun? Sounds like a winning combination to me!
Cost: No cost listed
Info: Simplyeventsfl.com; 727-764-1464
Note: Parking for all Safety Harbor events is available in the public lots located behind the Harbor Pointe Complex and on Eighth Avenue South. Some side street parking is available, where permitted.
Related: