Safety Harbor wishes Happy 90th Birthday to George Weiss!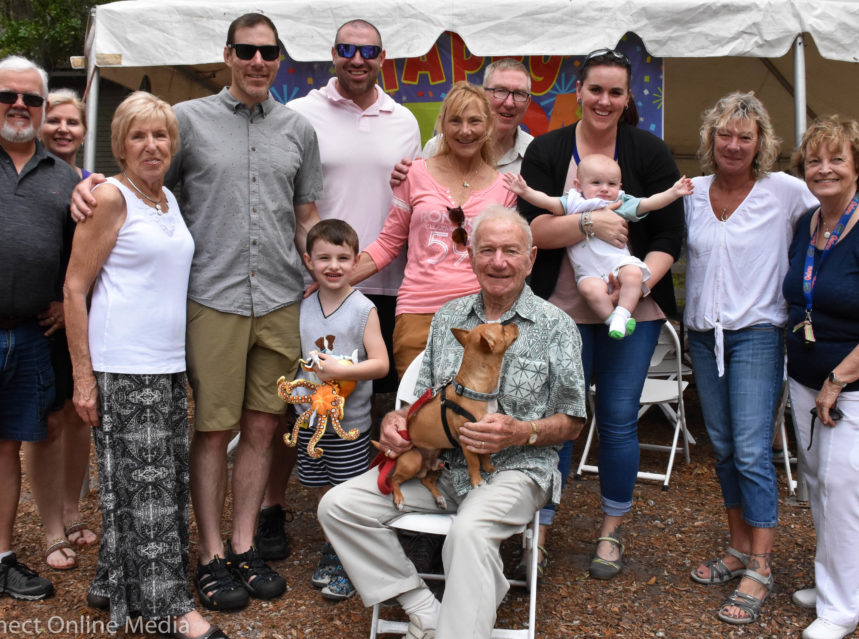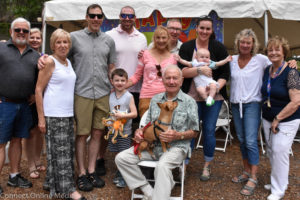 Friends, family members and Safety Harbor officials and staff gathered at Folly Farm Nature Preserve on Saturday, April 7, to celebrate the 90th birthday of the park's benefactor, George Weiss.
Mr. Weiss, a New York native who owned the former horse farm with his wife, Lucille, for many years, donated the majority of the 10-acre parcel to the city in 2014 with the promise it would remain a public, passive park; since then, he has continued to donate thousands of dollars for improvements, including new trails and play areas as well as a butterfly garden and other amenities.
Weiss' daughter, Meredith St. Clair, hoped to surprise her father, with family coming in from around the country for the celebration, but the nonagenarian admitted he knew something was up after his taking traditional early morning stroll at the park, located at 1562 Martin Luther King St. North.
"When I came for my morning walk here I saw a tent set up and I said, maybe it's a coincidence," the energetic and affable Weiss said.
"I thought it was for an event the city might be hosting later in the day, but I said uh-oh, I better comb my hair just in case!"
It's that sense of humor, as well as his genuine affection for the City of Safety Harbor, that has endeared Weiss, a former Grand Marshal in the city's holiday parade, to those who have had the pleasure of meeting him, including City officials who have directly benefitted from his generosity.
"We share mutual feelings of admiration—the City for the contributions George has made to the community and George for all the work the Leisure Services Team has put into the Park," City Manager Matt Spoor said via email after the ceremony.
"Each time I see George he is sure to tell me how impressed he is with City Staff and the hard work they have put into Folly Farms. Knowing our improvements meet his approval is the only validation we need. George has given much to Safety Harbor, we are fortunate to have such a strong supporter and friend."
Leisure Services Director Andrea Norwood agreed.
"The Leisure Services team was delighted to share in Mr. Weiss' birthday celebration," Norwood wrote.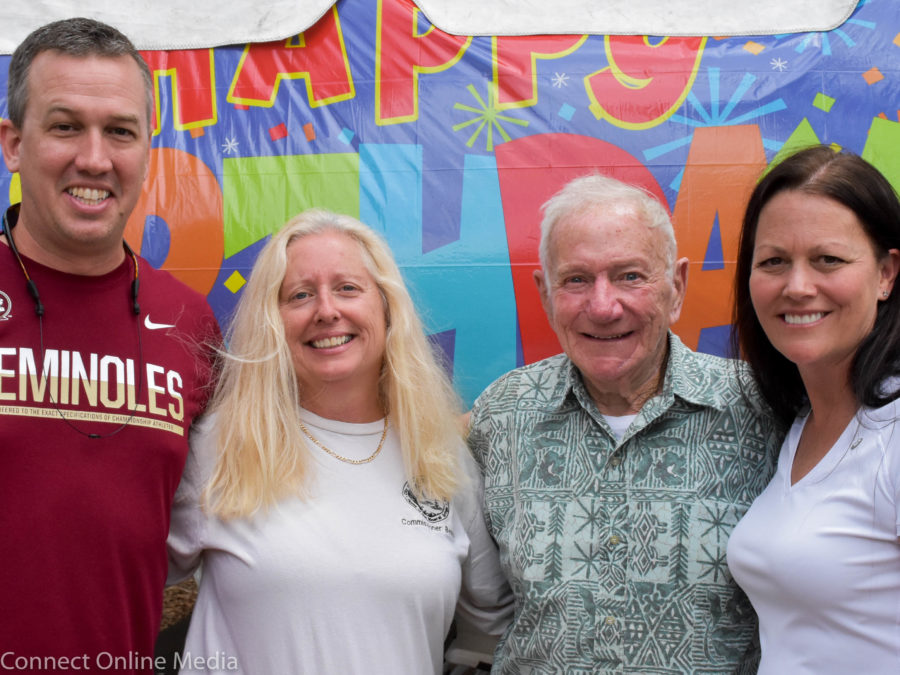 "His involvement and impact on the Safety Harbor Parks system is far reaching, creating a venue that produces memorable experiences for decades to follow. Team members value and embrace his vision for Folly Farms, and are super excited to create that vision and see everything come to fruition.
"Leisure Services thanks Mr. Weiss for his vision, involvement and continued support of Folly Farms and want wish him a very, very Happy Birthday!!"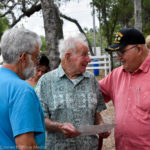 Weiss has been equally effusive in his praise of civc leaders for executing his vision for the property.
"Matt, Andrea, all the city workers, they've done a great job with it," he said as he was bombarded with well-wishers, photo requests, hugs and handshakes throughout the day.
"I drive from Clearwater Beach most days and every day it's a little bit different. It's a very, very special place."
One of George's longtime friends said seeing the park being utilized by kids, families and members of the community garden is exactly what Weiss envisioned for the property.
"When he first bought the property he and Lucille would be out here plotting paths through the swampland," Safety Harbor resident Tim Burzynski, whose has known Weiss since he was five years old, said.
"He's always had a vision for this being like a national park, and he really enjoys seeing it being used for that purpose today."
Enjoy this gallery of photos celebrating George Weiss and Folly Farm!
Related content: