2016 reunion to highlight past, present and future of Safety Harbor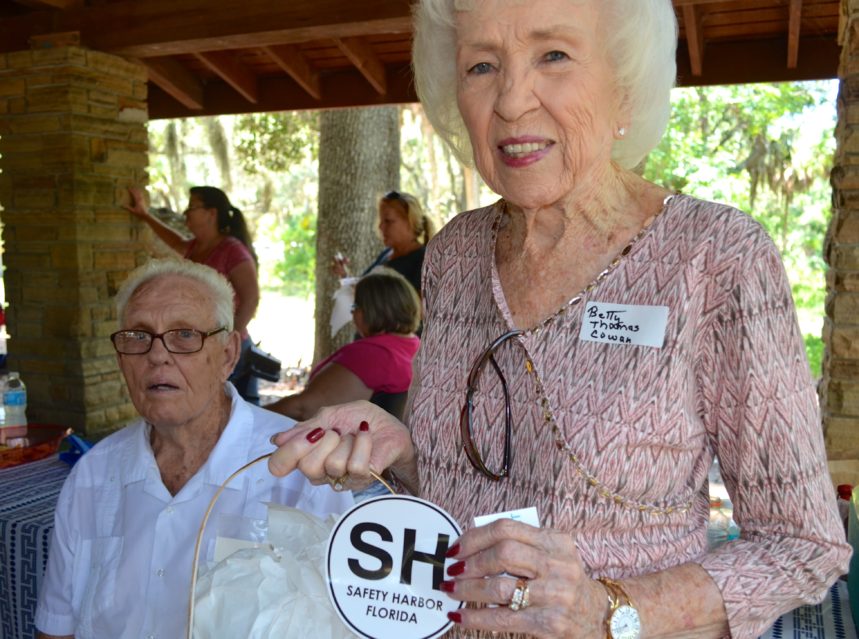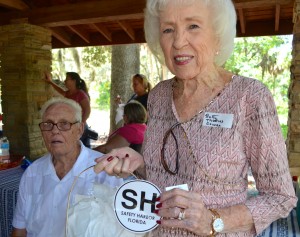 For the past five years, the annual Safety Harbor Reunion Picnic has been a place for people who were born and raised, or grew up in, the Harbor to come to eat and drink while sharing stories, photographs and memories from the city's historic past.
But this year the reunion, which is being held on Saturday, June 11 at Philippe Park, will also serve as the basis of a special collaboration for the future.
According to reunion organizer Raleigh Thomas, city officials will attend the event next month, documenting conversations and collecting photos and other historic memorabilia that can be used for Safety Harbor's centennial celebration project in 2017.
"In advance of the centennial, people from the city will be there collecting stories, memories and photos next month," Thomas recently told Safety Harbor Connect.
"I think it will be a treasure trove of Safety Harbor memories, and it works out perfectly with the reunion serving as a living history for the centennial."
Rebekah Mason from the city's communications and marketing department confirmed that city staff, along with Safety Harbor historian Laura Kepner, will be on hand to conduct interviews for the ongoing Safety Harbor Stories project.
"The interviews that we do will be featured during our Centennial Celebration," she said.
In addition to the city's participation in the event, Thomas and fellow members of the reunion organizing committee have come up with other ways to breathe new life into the event.
On the Friday night prior to the picnic, the group will host a kickoff party at the Crooked Thumb Brewery, where out-of-town attendees can mingle with current Harborites and begin their weekend-long trip down memory lane.
While the basics of the picnic remain in place—organizers will provide the barbecue pork and chicken and in return, they request attendees bring a covered dish as well as their own non-alcoholic beverages, coolers and chairs—another key change this year is the open invitation to all Safety Harbor residents, not just the longtime ones and those who grew up here and have since moved away.
"The picnic started out as a reunion for people who were born and raised, or at least grew up, in Safety Harbor," Thomas, who was raised in Safety Harbor but now resides in Palm Harbor, explained. "But this year, we've expanded it to include all the residents."
"There are so many people and families who have moved to town over the past 5-10 years, we thought it would be neat to invite them and have them learn about the city's history from people who lived through it," he added. "It'll be a great opportunity for them to meet some of the city's legends."
Additional activities related to the reunion will include the sale of a special calendar designed to commemorate the city's centennial.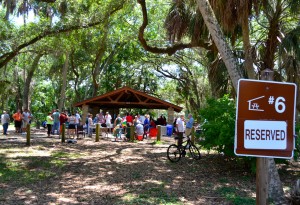 "Laura Dent and I, in conjunction with the Safety Harbor Museum and Cultural Center and the Historical Society, will be selling calendars depicting before and after photos of some of the city's famous historical landmarks," Caryl Dennis of Safety Harbor Tours said.
"We're going to give $2.00 from the sale of each calendar to the Historical Society to go towards their ongoing historical marker program."
Dennis said the calendars retail for $15.00 and will also be available for purchase at the Chamber of Commerce as well as during Third Fridays and on the Safety Harbor Tours website.
As he and his committee members continue preparing for the reunion, Thomas said he believes the changes, combined with the historical aspect and overall popularity of the event, could make this year's Safety Harbor Reunion Picnic a very special one.
"Like so many World War I veterans, many of the city's original residents and their descendants are passing away, leaving few people behind to recount their memories and stories," Thomas said.
"By having so many generations of Safety Harbor residents together in one place, plus having the city there to document the event, we think it's the perfect way to help capture those memories and keep them alive for a very long time."
For more information on the 6th annual Safety Harbor Reunion Picnic, visit the I Grew Up in Safety Harbor Florida Facebook page, or call 727-512-3667
Related content: