Commission denies couple's request to exchange right of way for orchid greenhouse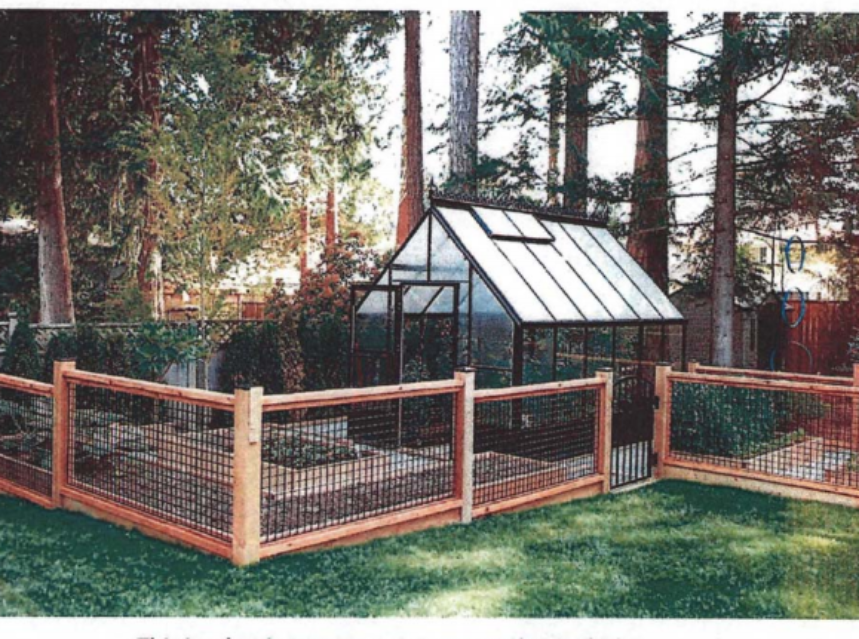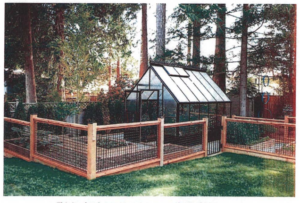 Going into Monday night's City Commission meeting, longtime Safety Harbor residents Alex and Linda Stearns believed their request for the city to vacate a right-of-way on their property in order to build a small greenhouse for Linda's growing orchid collection would be a mere formality.
But soon after their agenda item came up, the couple had a much different perspective on the subject.
After a short discussion featuring "much consternation" the commission unanimously denied the Stearns' application to vacate the 30-foot right of way behind their property, located on Second Street South, citing a prior deal with the previous property owner that allowed the home to be built in the first place.
"That right-of-way was needed for Mr. Diaz to orient the homes the way he oriented them to build two homes instead of one," City Manager Matt Spoor explained during the introduction of the agenda item.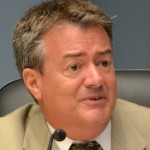 "So basically, the orientation and all the work that was done was to make these homes compliant with the land code…so they could build two homes on there?" Commissioner Cliff Merz asked.
"Correct," Spoor replied.
"And if we vacate this, it is no longer in compliance with our own land code?" Merz asked.
"Correct," Spoor replied again.
Little did the Stearns' know that despite preparing a detailed packet of photos, site maps and renderings to bolster their case, the case was already dead in the water.
Alex Stearns did point out the fact that as the lot is constructed now, his front yard is technically the back yard, and his back yard, which is made up of a long, grassy alleyway, is technically the front, and by vacating the land, all the backyards in the area would align with each other.
He also said all of his immediate neighbors were in favor of the couple's plans.
Mayor Andy Steingold did say he agreed with Stearns on his points, yet he wouldn't relent on his position.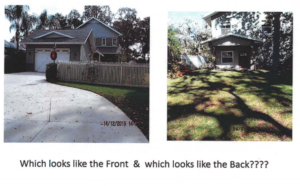 "You've got a good point, but I guess I'm taken aback because the city approved the two lots based on the orientation before us," he said. "That's just causing a little consternation."
"I'm having a hard time with it just because of the agreement we made with the developer to get the two homes there."
Steingold's fellow lawmakers concurred with the mayor, stating they realized the situation was an unusual one, but that they were unwilling to grant the Stearns' request based on the previous agreement.
"You have to understand, the only reason the house was able to be built was because it had to be turned the other way," Commissioner Janet Hooper said.
"I recognize that, but my reasons for presenting this is I believe you have the ability to look at this and allow for it," Stearns said.
"Well, we do, but we also have a land use code that we have to follow as well," Hooper replied. "There's a whole set of unintended consequences that can come with not following code."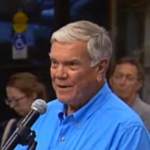 "We would be voting, basically, to go against our own code when we just underwent the effort several years ago to make it code compliant," Commissioner Merz said.
"So she needs to give up the orchids then," Stearns said.
"Don't give up the orchids, but I don't know that we're going to go with the vacation right now," Mayor Steingold responded.
And with that, the commission voted 5-0 in favor of denying the Stearns' request.
After the meeting, Linda and Alex Stearns said they were shocked and disappointed by the commission's decision.
"The thing about it is, this was the first reading, but it seemed like they had already made up their minds before the meeting," Linda Stearns told Safety Harbor Connect by phone.
"I was surprised they could not see it from our point of view. Maybe we were a little naïve."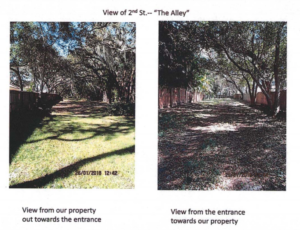 "We've lived here for 35 years, and we haven't had to come to City Hall too often, but I thought this made sense," Alex Stearns said, noting the couple moved from their previous residence in town in 2015 because they didn't want a pool in their backyard anymore.
"So I was surprised, and disappointed," he added. "But I'm 73 years old. I've seen a lot of disappointments in my life."
When asked what their next step would be, Alex Stearns said he didn't want to reveal his hand.
But he did say he and his wife, who has enjoyed growing orchids since she retired three years ago, aren't about to give up.
"I'm not a quitter," he said. "We'll regroup, make some new plans, and see where it goes from here."
Related content: