Whispering Souls fundraiser set for Saturday, Feb. 17 at Miss Hazel's Kitchen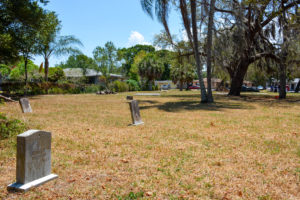 Nearly a year ago, Jacqueline Hayes learned about the Safety Harbor African-American Cemetery, a near-forgotten parcel of land with more than 100 known grave sites located on the outskirts of the city in unincorporated Clearwater.
On Saturday, February 17, Hayes and the volunteers that make up the rebranded Whispering Souls African American Cemetery Restoration Project will host Sun Splash, their first official fundraiser.
The Caribbean-themed event will run from 5-10 p.m. at Miss Hazel's Kitchen at 603 Elm Street in Safety Harbor, and feature live music and dancing, art and poetry, food and drink, raffles and more. General admission is $5.00, and a $20.00 VIP pass includes a dinner plate, one adult beverage and front-row seating. All proceeds will go towards the project, according to Hayes.
"It's a music festival that's reggae influenced with a Safety Harbor flavor," Hayes told Safety Harbor Connect this week.
"This is our first one and everyone is really excited about it because a lot of people are really interested in what we're doing."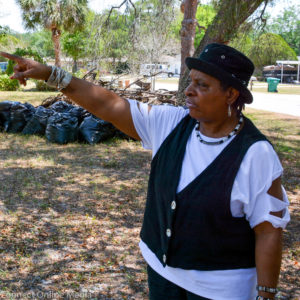 Hayes, whose grandfather, Charlie Smith, was one of the first black settlers in Safety Harbor and helped lay the original bricks on Main Street, found out about the cemetery during a Black History Month event at the Safety Harbor Museum and Cultural Center in February 2017.
In the ensuing year, the multi-cultural group of volunteers formed a 501c3 and held a massive clean-up effort aided by the city, and they have been working to obtain legal ownership of the property, which in the early 20th century served as the final resting place for dozens of black men, women and children in the area, including Hayes' grandfather and other relatives.
"This is not just about Safety Harbor, it's not just about Clearwater, and it's not just about the county," Hayes said in June after meeting with local government officials regarding the ownership of the property.
"It's about all of us, it's about the community, and they said we are all going to work together to make sure things get done."
Since then, the project has received extensive media coverage, including online, on television and in print, highlighting their efforts
"We just did an interview on Bay News 9 that will air during Black History Month that focuses on the group's effort, my grandfather's connection to Safety Harbor, the whole history of the cemetery," she said, adding, "It's a really good piece."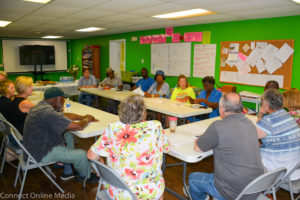 Hayes was also quick to praise the many citizens, officials and businesses owners who have helped with their efforts to bring the cemetery the identity, and respect, it deserves over the last year.
"The people of Safety Harbor have gone above and beyond what I would have expected," she said.
"Commissioner Scott Long, in particular, and his wife, Laura, have been so helpful to our cause, spreading the word about what we're doing and helping us find a pro-bono lawyer to assist with the legal process. I'm so grateful for all the support we've received from the community."
Hayes said she hopes Sun Splash will help raise the money needed to identify the grave sites and install signage, fencing and head stones, as well as continue to unify the community.
"It's is going to be a community event that reflects who we are as Whispering Souls, because we're all about everyone—black, white, whoever—coming together for the betterment of the community," she said.
For more information on Sun Splash, visit the event's Facebook page or contact Jacqueline Hayes at 617-359-1552.
Related content: