Safety Harbor's Zander enters Rock & Roll Hall of Fame in style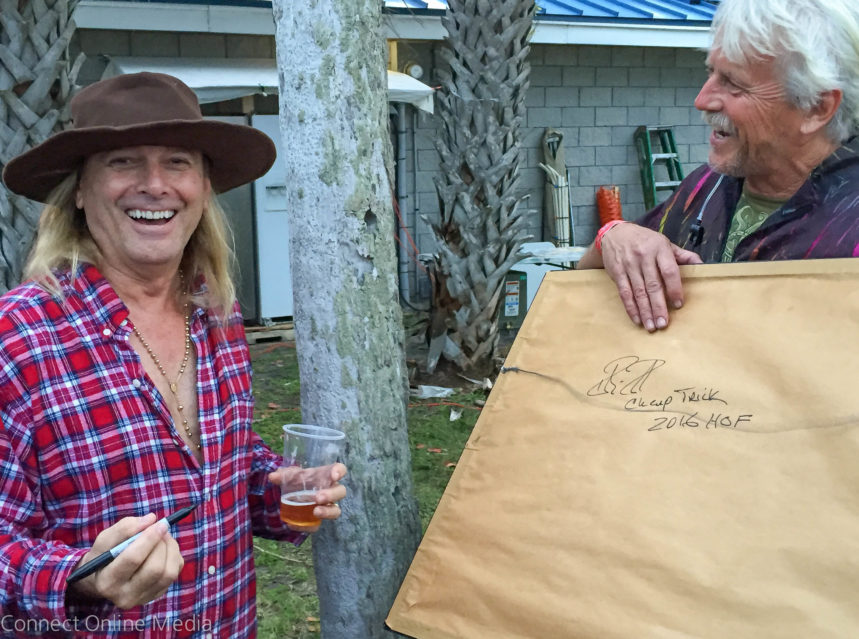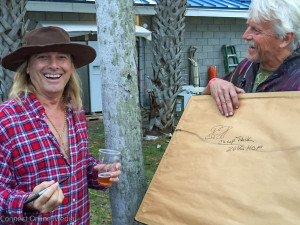 Just days after Robin Zander played the 2016 Safety Harbor Songfest, the longtime Safety Harbor resident was inducted, along with his band, Cheap Trick, into the Rock and Roll Hall of Fame.
And true to form, the sombrero-clad rocker entered the pantheon of music legends in style.
Following an introduction by Kid Rock, who called the Rockford, Illinois-based band "the American Beatles" and "a working band in every sense of the word," Zander took the stage with bandmates Bun E. Carlos, Tom Petersson and Rick Nielsen, and he spoke with his typical cheeky candor.
"For those of you who don't know, I'm Robin," the 63-year-old, wearing a white hat and a white suit with a tee shirt underneath, said during the April 8 ceremony. "I'm the one who sings those Cheap Trick songs."
"Music's always been my savior. It found me at an early age," he continued. "Music has worth, and it's all I've ever done for my living. You can write retirement on my tombstone."
On April 2, after he finished his Songfest set where he shared the stage with his son, Robin Taylor, and his daughter, Robin Sailor, for the first time ever, Zander signed a picture of the Hall of Fame building in Cleveland, and at the time, he said being enshrined is the only honor the band has ever received in its 40-year history.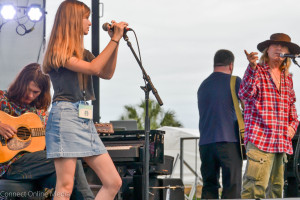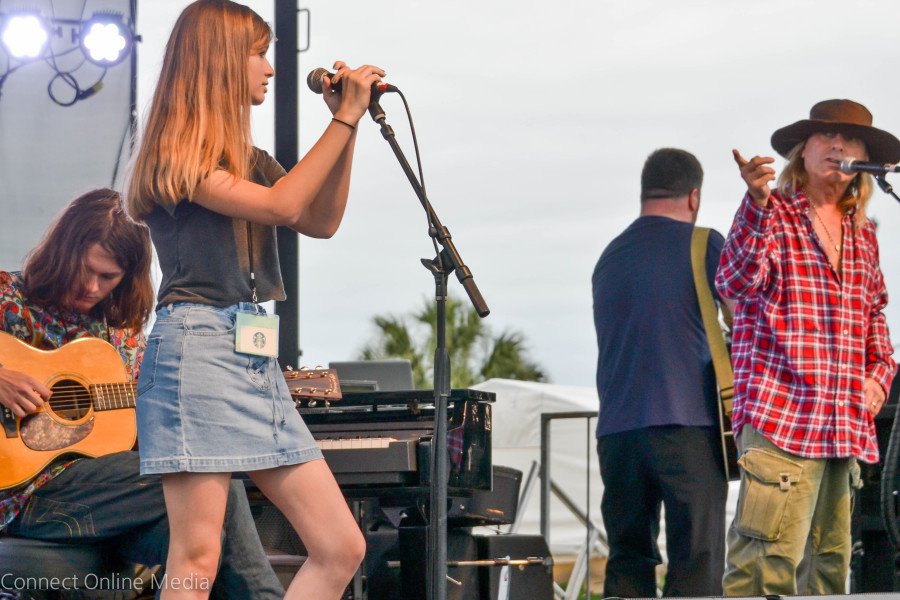 Six days later at the enshrinement ceremony, he echoed those comments.
"This was such a surprise to all of us and a real honor for us," he told the audience at the Barclay's Center in Brooklyn, where the ceremony was held.
"You know, we've never won anything before. Well there was a few albums, 40 gold and platinum records, that's the only thing."
Near the end of his speech, Zander got serious about his band's newfound place in history.
"In 1974 we rehearsed three times in Rick's dad's garage, never stopped touring since," he said. "And now here we are being inducted into the Rock and Roll Hall of Fame. Yeah. Who knew? Who knew? We didn't know."
"We were given the chance to prove what we knew all along—that we were the best bleeping rock band your town had ever seen."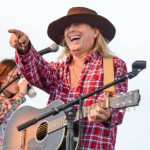 "Thanks to this band Cheap Trick for giving me a band I always dreamed of. I'll never forget this night." 
After his bandmates made their acceptance speeches, Zander and Cheap Trick did what they do best—they rocked the house.
An edited version of the 2016 Rock and Roll Hall of Fame induction ceremony, which includes longtime Safety Harbor resident Robin Zander's speech, can be seen this month on HBO.
Related content: