Property owner praises new Safety Harbor preserve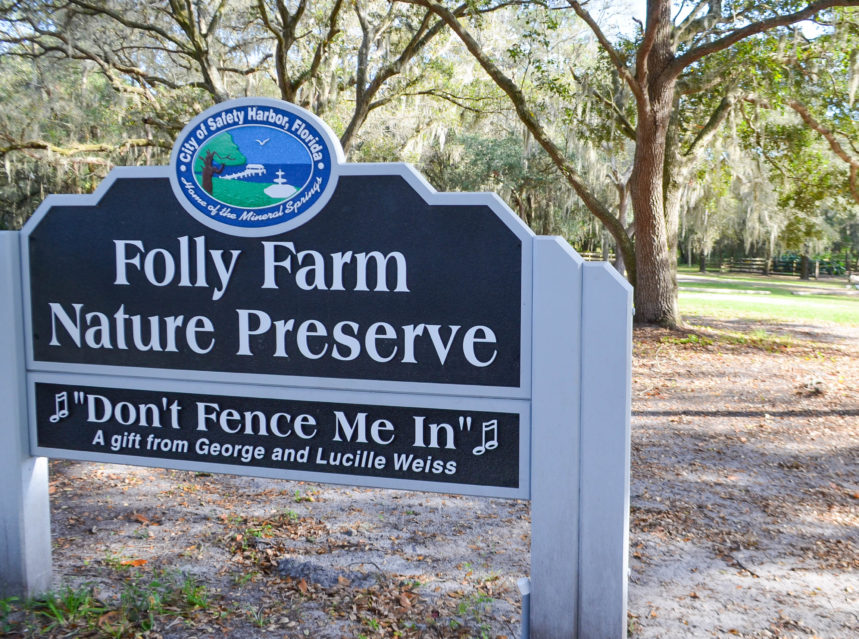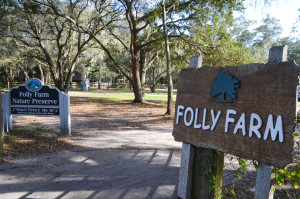 A little more than a year ago, we reported that longtime Safety Harbor property owner George Weiss wanted to make a deal with the City: Weiss would donate his land, called Folly Farm, to the City of Safety Harbor, as long as officials would agree to clean and maintain it and use it as only a passive, public preserve.
Oh, and he also requested the City dedicate the land in the name of his late wife, Lucille.
Naturally, city leaders jumped at the opportunity to acquire 8 acres of leafy, green land on Martin Luther King Street for roughly $10,000, the estimated cost to spruce up the property, and officials quickly worked a deal with Weiss.
One year later, the former horse ranch is now home to the Safety Harbor Community Garden, and, thanks to cleanup efforts that included removing the invasive air potato vines, the public will soon be able to relax and enjoy a new city park, a prospect that makes Weiss extremely happy.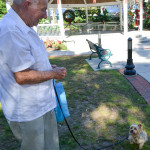 "The City's really done an outstanding job with the work they've done there," Weiss told Safety Harbor Connect as he was walking his dog, Coco, around the John Wilson Park Gazebo last Saturday.
"You've got a walking trail, and the community garden," he added. "They've done things there that I didn't have the wherewithal to do. They've really turned it into more of a social gathering spot."
While the initial work on the property, consisting mainly of clearing debris from the main area as well as the nature trail that winds through the back of the lot, has already been completed, officials caution that the land isn't ready for public use quite yet.
"There is a five-year plan, and we've completed everything we agreed to in year one, 2015," City Manager Matt Spoor told Safety Harbor Connect, noting the final budget for the project hasn't been established.
"So right now we have the garden club there, and we can use it for special events and activities," he added, noting, "It's not 'closed', we just don't want to advertise that it's open to the public yet. There is still much work to do."
Spoor said that work entails cleaning up the stormwater area and exotic plants around the pond on the property, as well as possibly adding features that would complement the natural surroundings.
"We might add a nature trail, or a gazebo for weddings, but keep it natural," he explained. "It's so nice there, we want to keep it natural."
Weiss said he's excited to see the land, which is named after his nickname for a farm from his childhood in upstate New York, being put to good use again.
"The trail is a great opportunity to relax your mid while using your feet," he said, adding, "I enjoy walking the trail now as much as when I owned it."
But while the Island Estate resident is pleased with the progress of the project, he just hopes he'll be able to see it through to its completion.
"According to the schedule, there's still four years to go before the project is completed," he said. "I just hope I'm still around — I'm 87 years old!"
Upon hearing what Weiss said, Spoor had a simple response.
"George is a great guy," he said. "He wants to see the finished product in his lifetime, and I don't blame him."
Here's a photo gallery of the Folly Farm Nature Preserve in Safety Harbor as it looks today. Stay with Safety Harbor Connect for more updates on the property as the project continues:
Related content: