Safety Harbor residents, officials band together in the wake of Hurricane Irma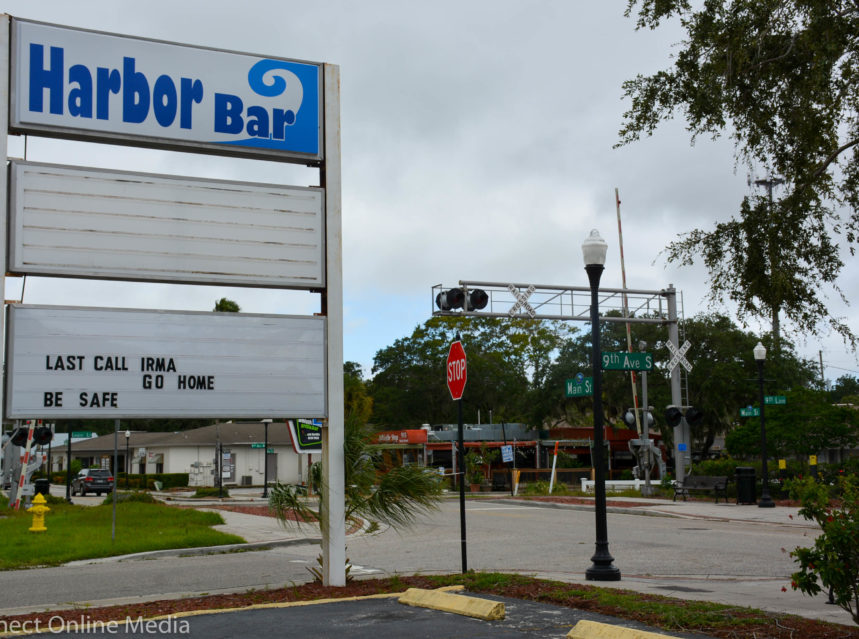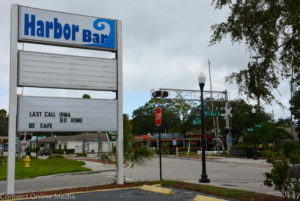 Shortly after Hurricane Irma blew through the state of Florida on Sunday, September 10, 2017, the cleanup and recovery process began.
Many Safety Harbor residents and businesses lost power in the wake of the Category 2 storm, but that didn't stop Harborites from helping each other out in a time of need, as stories of hard working City employees and neighbors helping one another have been plentiful in Irma's aftermath.
From people with power offering a place to charge cell phones and get a respite from the heat, to neighbors helping remove felled trees and offering to feed and house displaced residents, the way the community banded together in a time of crisis has been one of the more heartwarming aspects of this terrible disaster.
"I am very proud of the way our city employees and residents came together to help one another in the aftermath of Irma," Mayor Joe Ayoub told Safety Harbor Connect by email this week.
"We've always known that we have the best employees but this really put them to the test and based on the feedback I'm hearing from residents they are doing a great job picking up debris from the storm and returning our city back to normal."
Indeed, the tireless efforts of City employees, from the fire department to Public Works staff to workers at City Hall, were repeatedly praised in the hectic days leading up to and following the storm.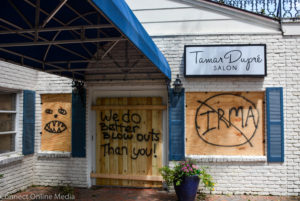 "Safety Harbor Residents-your Fire Department, Public Works, Leisure Services, Pinellas County Sherriff Deputies, and countless other city employees worked many, many hours the last week to prepare and protect the residents from Irma," City Manager Matt Spoor commented on our article about the storm's aftermath.
"The hard work, dedication and team work I witnessed, across multiple departments in the eye of the storm, is something we can all be proud of. A big thank you to FD, PW, LS, PCSO and all employees who helped pre and post storm. City crews will continue to work as we clear trees, remove debris, open city facilities, and return back to our Safe Harbor!"
Spoor, who began working with emergency operations officials and City staff well in advance of Irma's arrival, also received kudos from the City Commission, which was forced to hold its regularly scheduled meeting on Monday due to time-sensitive items on the agenda.
"I have been involved in some form or fashion with this government for almost a decade now, got to know Mr. Spoor quite well, and I'm a big fan of his," City Commissioner Scott Long said Monday night. "But I think these last couple of days have really showed how luck the City is to have him as their City Manager.
"There's been a lot going on this week and he's had a lot of people in his ears, including me, and I think at the end of the day he knew exactly what we needed to do when we needed to do it and how we needed to do it. So, thank you for coming back to Safety Harbor, and please never leave!"
Other commissioners spread the praise around.
"I was just going to give a shout out to Public Works and all the first responders," Commissioner Andy Zodrow said. "As (Public Works director) Raymond Boler said, they're the first ones in and the last ones to leave."
"They were working all day today, looking for dogs in stormwater pipes and everything. So a just huge shout out to all the fire crews and fire rescue and everyone. All of the staff did a great and phenomenal job."
Commissioner Cliff Merz was quick to highlight the teamwork of those who helped prepare hundreds of sand bags in advance of the storm's arrival.
"Seeing the effort and looking in the eyes of the people, seeing the sincerity, the hard effort, the staff did a fantastic job," Merz said, adding the efforts will have to continue for the next week, at least.
Ayoub, who spent hours canvassing the city and answering residents questions after the storm, told us he was impressed with the way the community responded to a very difficult situation.
"As far as our residents a perfect example of how neighbors are helping each other out happened when I was driving around the day after the storm to survey the aftermath and stopped at a house to talk to the owner where a tree came down and crashed down on both of his cars in the driveway," he wrote.  "Within one minute of me being there two neighbors drove up and offered to help cut up the tree with their chainsaw.
"This storm has made our lives more difficult but has brought out the best of us as we are all doing a great job helping each other out as we continue to experience power outages and other inconveniences."
Related content: