Safety Harbor officials, residents: walking audit was "eye-opening"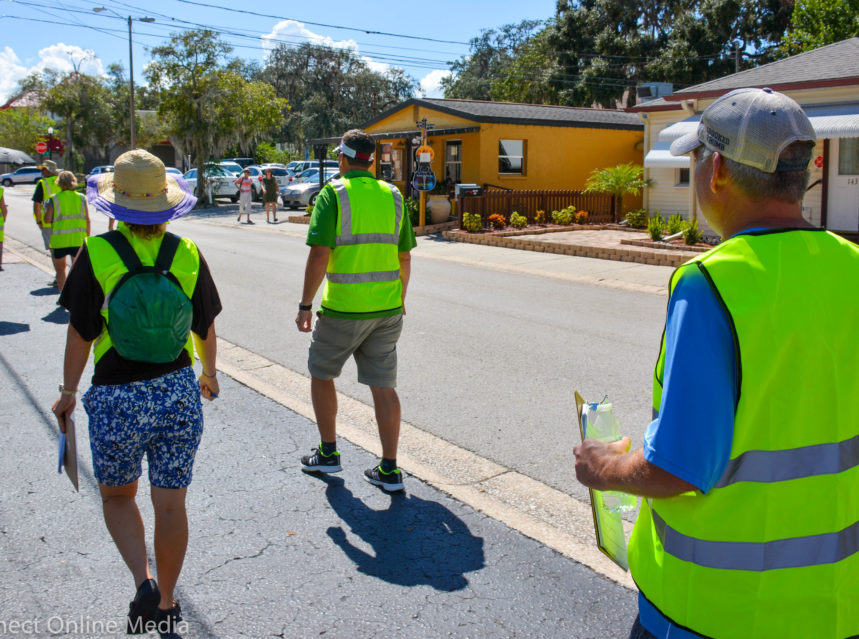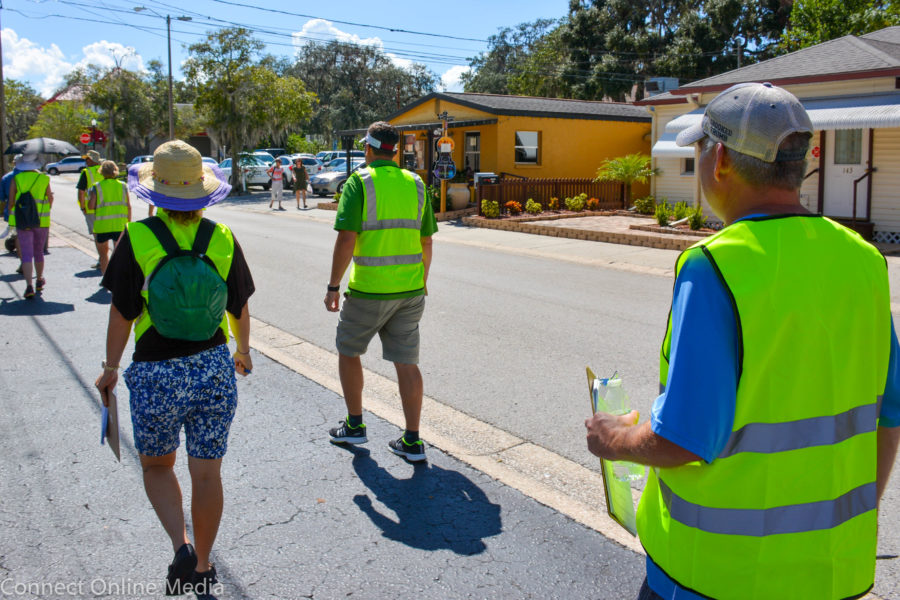 Several Safety Harbor residents and officials recently spent a sweltering mid-October Sunday conducting a walking audit of the community.
The event, which was led by Forward Pinellas at the request of city officials, was designed to assess the walkability and connectivity of certain sections of town with the intent of coming up with solutions to problems while highlighting the area's strengths.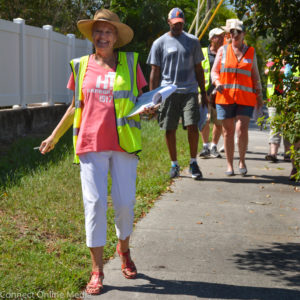 The official results of the audit will be presented to the City Commission in November, but for the 30 or so individuals who completed the two-hour tour, which was followed by a two-hour break-out session and discussion, the experience was eye-opening.
"I think it's a wonderful opportunity for citizens to be involved in planning where they want their city to go and things that need to be assessed," Tanja Vidovic, a volunteer with the parks and rec department and outspoken community member, said. "It's great city officials are willing to listen and work to make the city better."
"I thought this was a really eye-opening experience," longtime community activist Gisela Bennie added.
City Commissioner Cliff Merz agreed.
"I thought this interaction was very beneficial to the city. It was very eye-opening," Merz, who was a member of Forward Pinellas when it was known as the Metropolitan Planning Board, said.
"It's what this community is about—sharing, discussing and coming up with ways to implement changes, and it's up to (the commission) to take the next step."
Steps were plentiful on Sunday, Oct. 15, as it was estimated the two groups walked roughly a mile and a half while taking notes, drawing sketches of intersections and assessing things like discontinued sidewalks, a lack of crosswalks in high traffic areas and how inviting, or uninviting, some areas felt to pedestrians and bikers.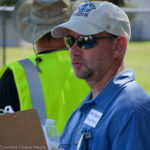 As the Forward Pinellas officials instructed the volunteers when to stop and what to look for, members of the groups embraced the exercise, according to the organization's executive director, Whit Blanton.
"I thought people were really engaged and had great observations about the community," Blanton told Safety Harbor Connect afterwards. "People really care about Safety Harbor and improving the community."
Blanton, who lives on the outskirts of the city, noted the audit served as a pilot program for the organization's 20-minute neighborhood initiative, and he said the event provided insight on how to conduct future audits.
"I think we learned some things, like a shorter walk is better, and it needs to be more varied," he said. "But every community is different, and you've got to start the conversation somewhere."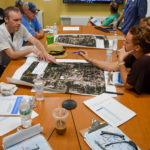 "The biggest thing is getting people to realize what's a walkable and bike-able distance," he added. "Then we'll point the city towards intentional walkability by design."
Tammy Vrana, a longtime planner and owner of a consulting firm specializing in transportation and land use issues, praised the city for having to foresight to conduct such a exercise.
"I think it was terrific," Vrana, a former member of the city's Planning and Zoning board, said. "It was nice to be out with neighbors, collecting data and seeing the things that we're doing well and the things that need fixing."
"There was value in this. It's all about our priorities as a city."
Community Development Director Marcie Stenmark also used the catchphrase of the day in describing the audit process.
"What a terrific job by Whit and his team to give us a different perspective of our city and ideas we can use for years to come," Stenmark said, noting they "saw some great things and some things that need improvement."
"It was definitely an eye-opening experience."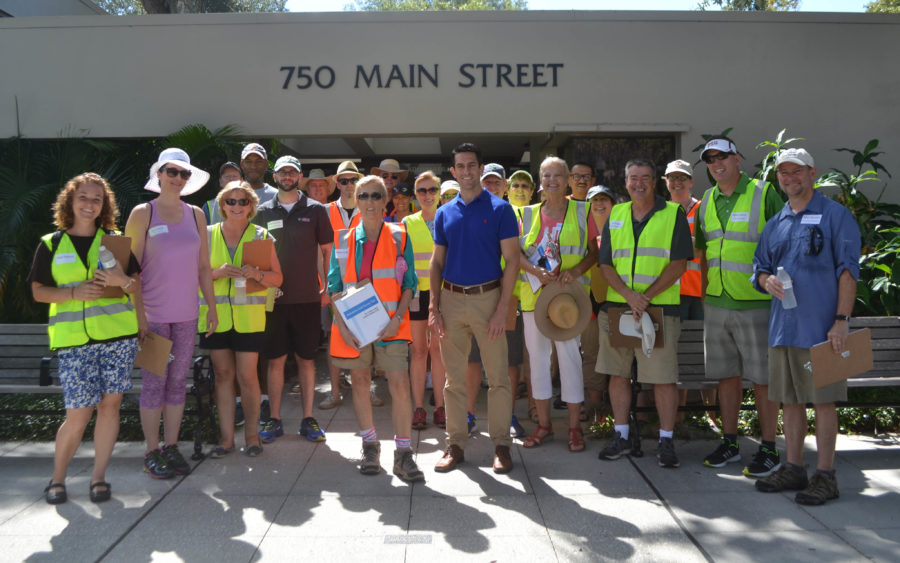 Enjoy this photo gallery of scenes from the Safety Harbor walking audit:
Related content: