Community Remembers Victims Of Safety Harbor Plane Crash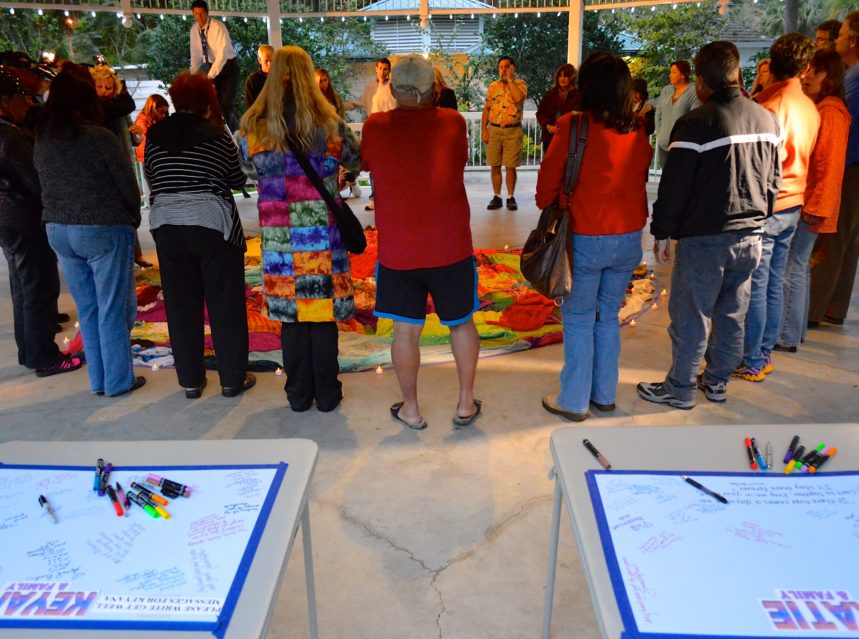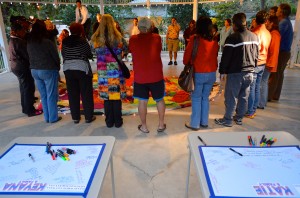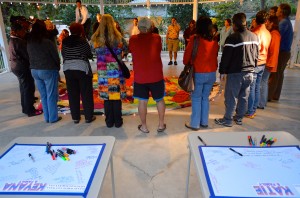 Shortly before a ceremony to honor the victims of the Safety Harbor plane crash was set to begin on Wednesday evening, reports came out that Katie, the 15-year-old daughter of pilot Jeffrey Bronken, who perished in the crash, had also died from her injuries.
With that somber news hanging in the air over John Wilson Park, a group of citizens gathered at the Gazebo to take part in a heart vigil for the three people who were on board the small plane that crashed on McMullen Booth Road early Saturday morning.
The ceremony, in which colorful scarves are placed inside a large heart shape, was organized by a few residents of Safety Harbor and Clearwater who wanted the families of the Chicago-based Bronkens, as well as 15-year-old survivor Keyana Linbo, to know they have plenty of support here.
"We wanted to do something for the families without being too intrusive," Janet Lee Stinson, a local artist and co-organizer of the ceremony, said afterwards.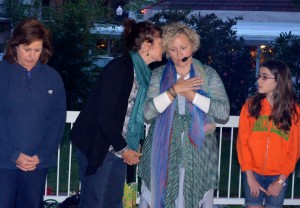 "My mother and I met with Karen (Hackel), and she said, 'let's have a vigil,' and I said, 'let's send them a heart'."
Stinson said each of the scarves represent a member of the community reaching out to those who were affected by the tragedy.
Coming together to form a heart shape, it shows solidarity between the community and the families of the victims.
"It let's them know that even though they're not from here, we've taken them in here," she explained. "They are all one of us."
The ceremony brought representatives of numerous local news agencies in addition to civic leaders and citizens.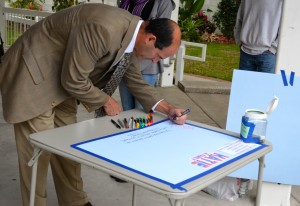 Safety Harbor Mayor-elect Andy Steingold stopped by on his way to a meeting to sign the memory cards for the two teenage girls, and he offered his thoughts on the senseless tragedy that has affected the town.
"My thoughts and prayers go out to the families who lost their loved ones, and I wish a speedy recover to the girl who survived," Steingold told Safety Harbor Connect.
"We will forever remember this loss, and we will always welcome the families and friends of those victims to Safety Harbor."
The tragedy affected one Safety Harbor merchant particularly hard.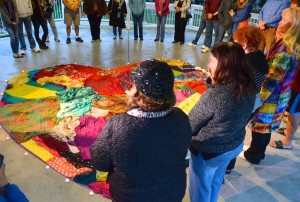 Dee Dokumaci, owner of the Rose Garden Boutique, was so shaken by the accident that she said she wished she could take the place of one of the victims.
"I wish God took my life instead of that young girl," she said through tears after the ceremony. "I've lived a long time and she had a full life ahead of her."
"I don't want to question God, but how can you not when something like this happens? It makes no sense."