Friends of Plane Crash Victims Thank Safety Harbor For Support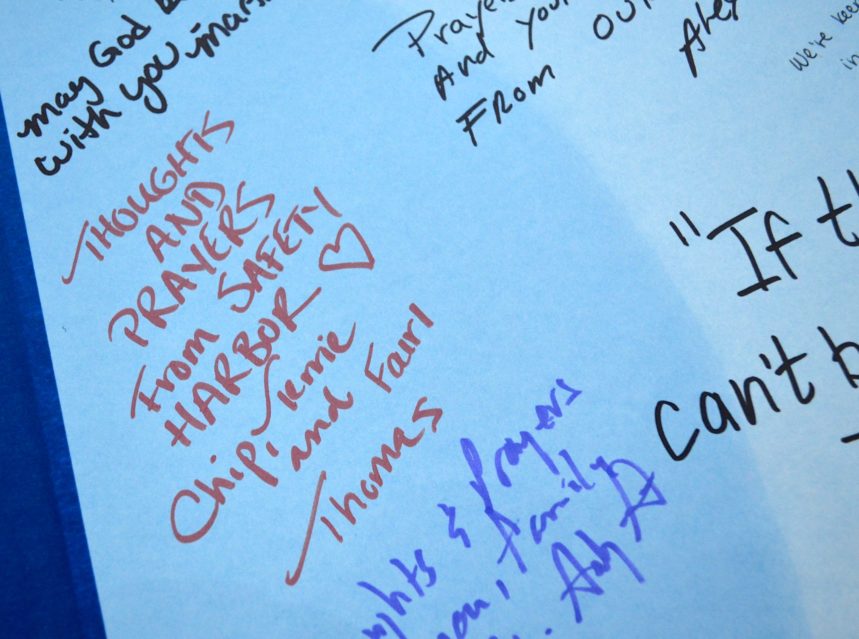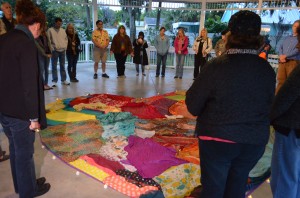 Last week's heart vigil at the John Wilson Park Gazebo was meant to serve as a sign of support for friends and family of the victims of the tragic plane crash that occurred in Safety Harbor on Saturday, March 22nd.
And according to organizers of the event, their message has been well received.
A number of people who knew 53-year-old pilot Jeffrey Bronken and his 15-year-old daughter, Katie – the Chicago area residents who both perished in the McMullen Booth Road crash – and 15-year-old survivor Keyana Linbo have expressed gratitude for the outpouring of support they have received from Safety Harbor.
"Since the Heart Vigil, Karen (Hankel) and I have been contacted by 3 community members from Round Lake and Ingleside, Illinois," vigil co-organizer Janet Lee Stinson told Safety Harbor Connect via email.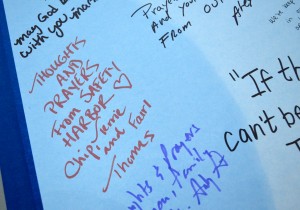 "They found out about the Heart Vigil because our event was broadcast in Chicago," she added. "Mandi McClelland Rios would like to publicly thank our community for the heart vigil."
Through a series of emails and Facebook posts, Rios explained how the ceremony has helped with the healing process, and she wanted to let everyone involved to know how much all the thoughts and prayers have meant to them.
Here is a transcript of the conversation:
Thursday, ?3/27
Mandi McClellan Rios:
"Janet, You don't know me but my son Zach is very close friends with Katie and Keyana. When I saw the video of what you and your community did for these girls and jeff and their families I was instantly brought to tears. I had to reach out and thank you for organizing this heartfelt vigil. Although a thank you doesn't seem enough for what you all did. Trust me…the love was felt up here in Chicago and everyone is so touched by this act of kindness and support. Thank you for showing that the world is still full of good people who care about others. The pain and sadness that we are all feeling here is immense. Its difficult to be here knowing our girls and their families are there and feeling helpless to be able to do much. However. .your community took action and provided the love and support down there in Florida that we are showing up here in Chicago as well. And that is incredible. Please somehow let everyone involved know that this act of kindness and love by strangers who care is extremely appreciated by our community in Round Lake. You have touched us…"

Friday, 3/28
Janet Lee Stinson:
"Dear Mandi, ?Thank you so much for your email. Safety Harbor was so emotional about the accident. We felt like we wanted to do something to help but didn't want to intrude on the families during this very difficult time. ?When my friends and I arrived to set up the Vigil, we were shocked at how the media came out but that is exactly what we hoped would happen. That way, the word could get to all of you that our community was reaching out. I cannot imagine what Zach and his friends must be going through. We hope that what we did sent some comfort. ?We are using rush delivery to send a package for both families. It includes framed photos and extra prints of the Heart Vigil, two banners with our wishes, and several scarves taken from the heart we made in the gazebo. We are hoping the package arrives in time for the Wake on Monday. ?We wish we could join you in person but hopefully the scarves will make it on time. Please know we will be thinking of you sending love on Monday and in the future. ?All our best, Janet Lee."

Friday, 3/28
Mandi McClellan Rios:
"Thank you so much. Everyone is having a really difficult time including the teenagers here. They are sticking together to offer each other support and love but I just don't see a way right now to get through this. Its so hard. It does offer support and comfort to know that your community reached out though so thank you so much for that. Being up here and knowing we couldn't visit the crash site be near the girls and the families or do much but pray was difficult. Its so amazing to know that your community did down there what we were too far away to do. When people you love are hurting you want to be near them. Thats what you guys did for us. I can't even tell you in words what your actions meant to people of our community. Its being talked about and appreciated more than you probably realize. Hoping your packages get here by Monday as well. That will be amazing to have included in our memorial and celebration of two lives who have touched so many people. God bless you and your community of Safety Harbor!"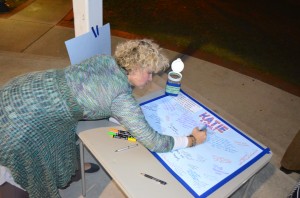 Stinson reported the care package they sent was received in time for the memorial service in Chicago.
She added that she and the other vigil organizers are happy their actions have helped the friends and families of the victims cope during this difficult time.
"We (Karen Hackel, Nancy Mitchell and Linda Bernstein) are all so pleased that the community knows about what we did," she wrote. "I know that what we did is being talked about throughout their community."
"They see it as a sign that they are not alone in their grief and that we are connected even though we are strangers."
To see photos and videos of the heart vigil, or leave a comment about the ceremony, visit the event's Facebook page.
Related: