One year in, Safety Harbor merchants group moving forward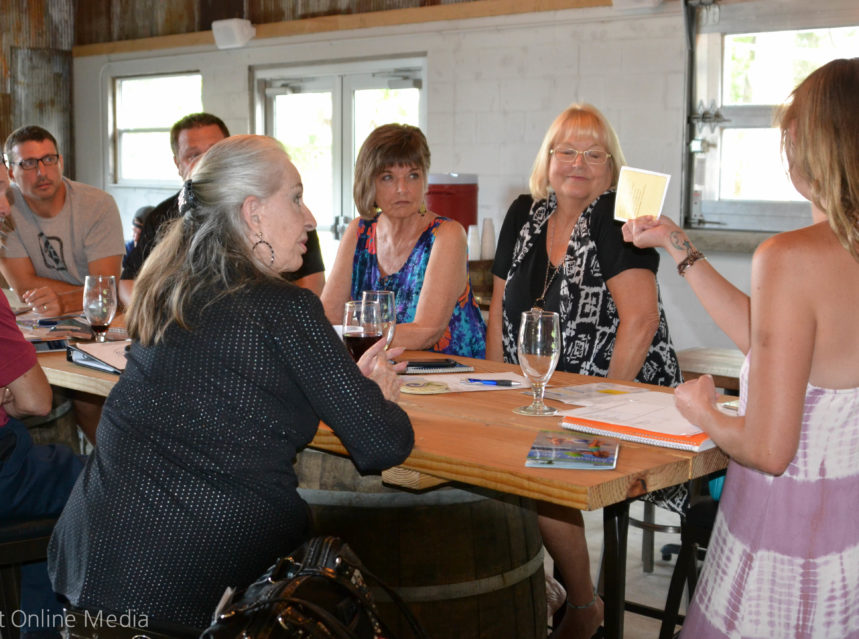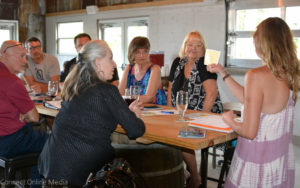 One year ago this week, a group of Safety Harbor business owners, led by the Sandwich on Main's Mercedes Ofalt, came together to form the city's newest downtown merchants organization, the Merchants of Safety Harbor, or MOSH for short.
And while MOSH board members admit there have been some bumps along the road, on the whole they are pleased with the progress they have made in the past year, and they are encouraged about the future of the organization.
To underscore that point, the top elected official in the city recently praised the group's efforts.
"I think they have been very helpful instituting commerce in Safety Harbor," Mayor Andy Steingold told Safety Harbor Connect.
"To me, thus far it seems the organization has gotten stronger and stronger as time has gone on, and it's my hope they continue to grow and bring more commerce to the city."
Following their regular monthly meeting, held at Kip Kelly's Crooked Thumb Brewery on Monday, Ofalt and Kelly sat down with Safety Harbor Connect to talk about Year 1, and what the future holds for MOSH.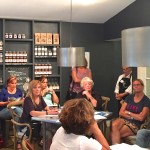 Summarize the first year of MOSH
Ofalt There were some bumps in the road, to be sure. We lost some board members in the beginning, and it took a little while for us to find our footing. Maybe we could've accomplished more, but I feel we've definitely made progress and got some great things done, including the downtown maps, the merchant markers and, of course, the Sunday farmers market. We've built good relationships, had positive growth, and I feel good about the foundation we've built and about the future.
Kelly Plus we're still around! That in itself is an accomplishment.
What are some of your plans for the future?
Ofalt We want to continue to grow our membership. We currently have about 30 full time members, but we'd like to see that increase. We're working on a passport program, which is a way merchants can increase traffic to their business. We're also working on increasing the ridership on the Jolley Trolley with our Jolley Trolley Sundays, offering incentives and discounts from merchants in Safety Harbor to bring more riders from Dunedin, Palm Harbor and Clearwater into town.
Kelly We've got a lot of good feedback from merchants who want to get on board, but the key is finding the right meet up location. Safety Harbor is the end of the trolley line, it's not a central hub, so not as many people come here. We need to figure out how to get people who board the trolley elsewhere to come here. But the key thing is we've got people and merchants interested in promoting the trolley.
Ofalt We want to spur interest in the Jolley Trolley as much as we can because we feel it's a great way to bring people from other parts of the area to Safety Harbor.
Talk about the special event you're planning for the city's centennial next year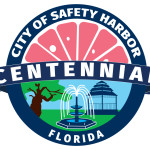 Ofalt We're working on bringing back the grapefruit festival as part of the city's centennial activities. It'll probably be held in February, but it's still in the planning stages. We want to rekindle Safety Harbor's grapefruit heritage, and we thought doing it in the centennial year would be a perfect fit. We have a couple of locations in mind, and we want to keep it on a smaller scale so its manageable and then grow it from there. The focus will be on music, fun, beer and, of course, grapefruits!
Kelly And grapefruit beer. But seriously, grapefruits have been a big part of Safety Harbor's history dating back to Odet Philippe, and we thought it would be cool to revive the old grapefruit festival they used to have in town and bring some attention to the city's history. That was also the thinking behind our Grapefruit Gose beer. We think the festival will be a great way for residents and visitors to have a great time today while honoring Safety Harbor's storied past.
What do you feel is the most important thing MOSH accomplished in year 1?
Kelly Other groups and merchants reach out to us now when they want to get something done. We have built strong relationships with the Chamber of Commerce, City Hall and downtown business owners, and they now know they can come to us if they want to get something done in town that will benefit their business as well as the community.
Ofalt The partnerships we've made with the chamber, the city and the merchants have been the key to our success. Although we might have separate agendas, we all have overlapping interests, and we all want to work together to bring people to Safety Harbor and help the city, and the downtown businesses, continue to thrive and grow.
Related content: