2014 Harbor Sounds Music Fest: What You Need To Know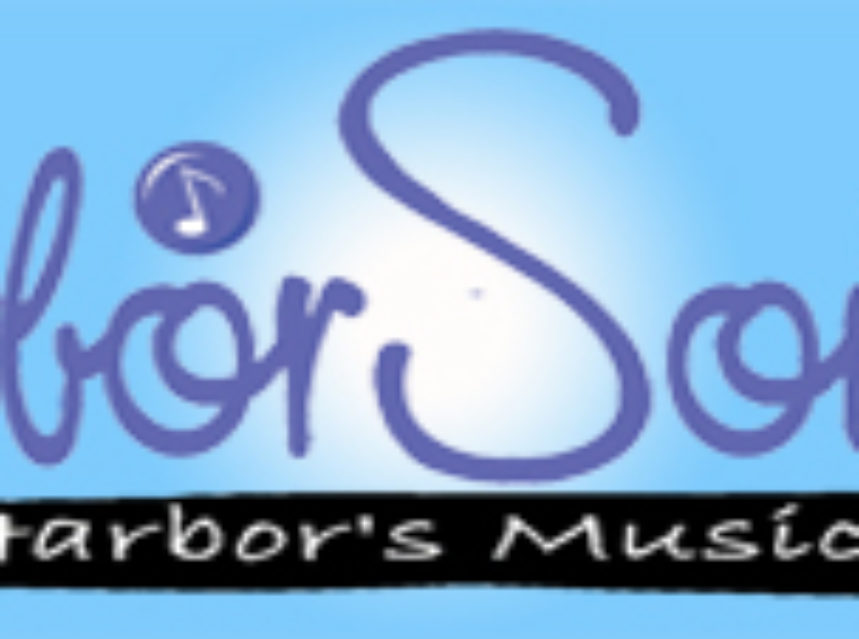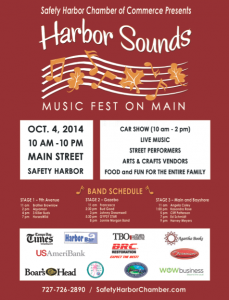 While the thermometer may still be registering temperatures in the 80s, there is a different feeling associated with the start of fall, even here in Florida; it's getting darker earlier. Halloween decorations are already springing up. Occasionally we get a slight breeze.
This weekend fall will be in full effect in Safety Harbor, as the 2014 Harbor Sounds Music Fest on Main, the first special event of autumn, takes place on Saturday in the downtown district.
Roughly 150 vendors will line Main Street for the event, which is hosted by the Safety Harbor Chamber of Commerce.
Also, there will be three stages set up downtown, with more than a dozen different bands and musicians lined up to play live sets throughout the day and night.
In addition, there will be games, a rock wall, a dunk tank and a car show, just to name a few of the highlights of the family friendly event.
In order to help you navigate the many entertaining aspects of the city's first special event of the fall, Safety Harbor Connect put together this guide that tells you all you need to know about the 2014 Harbor Sounds Music Fest on Main:
What: 2014 Harbor Sounds Music Fest on Main
When: Saturday, Oct. 4 10 a.m. – 10 p.m.
Where: Main Street, downtown Safety Harbor
Info: Roughly 150 vendors and 15 musical acts will be spread out along Main Street for the event, which will also feature games, arts & crafts and other activities. A car show will take place between 8th and 9th Avenues from 10 a.m. – 2 p.m., with proceeds to benefit the Canine Companions for Wounded Veterans.
Cost: Free admission, vendor prices vary
Parking: Any of the public lots, including across from City Hall on 8th Avenue South and behind the Harbor Pointe complex; side street parking available where permitted. Note: Main Street will be closed from Bayshore Boulevard to 9th Avenue North from 7am – 11pm
Contact: Safety Harbor Chamber of Commerce, 727-726-2890
2014 HARBOR SOUNDS BAND SCHEDULE
TIME: Stage # 1 – 9th Avenue    TIME: Stage # 2 – Gazebo        TIME: Stage # 3 – Main & Bayshore
11:00AM Brother Brownlow        11:00AM Francesca                   11:30AM Ed Schmidt
2:00PM Aquaman                        12:30PM Bud Good                    1:45PM Kasondra Rose
4:00PM 3 Killer Buds                   3:00PM Johnny Dreamwell        4:30PM Cliff Patterson
7:00PM HorsesWild                      5:30PM GYPSY STAR                  6:45PM Angela Coley
8:00PM Jonnie Morgan Band      9:00PM Harvey Meyers
Related: