Main Street Intersection To Close For Three Weeks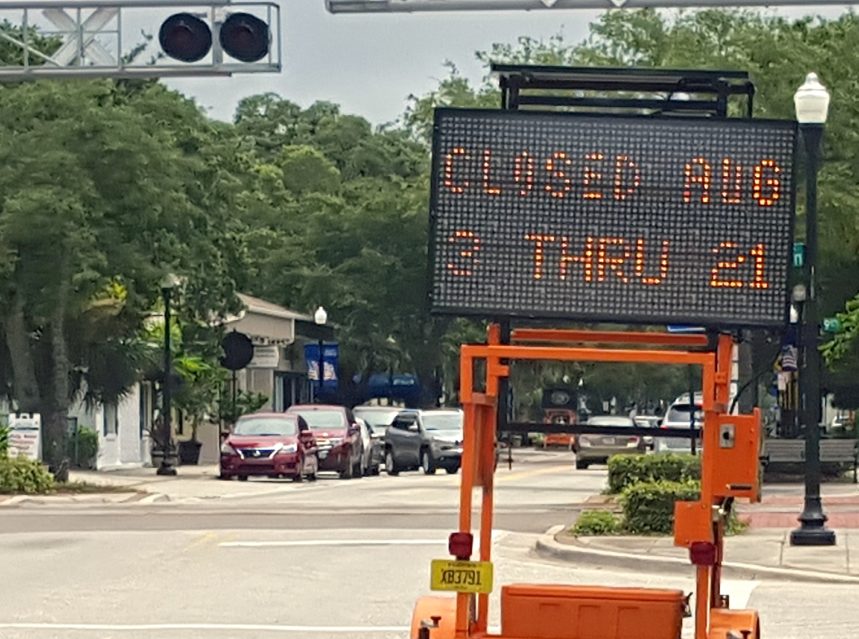 Crews will soon begin working on some intersections of Main Street in Safety Harbor, leading to detours and traffic delays over the next several weeks.
City officials said work to improve drainage and access issues will completely close the intersection at Main Street and 8th Avenue beginning on Monday, August 3 at 7:00 a.m. The work is expected to be finished by Friday, August 21.
Additionally, minor repairs will be performed at the intersections of Main Street and 6th Avenue as well as Main Street and 5th Avenue, but that work will not lead to any detours or closures.
"The intersection at Main and 8th Avenue will be closed," City Manager Matt Spoor said. "The other two intersections which work will occur on will not be closed, as the fixes are more minor in nature, and will have flag men directing traffic through the intersection."
Spoor said that city officials realize there is no good time to close Main Street, but they hope to be able to get the work completed by the time school starts back up and the city's busy fall events schedule kicks into gear.
According to officials, the improvements are being done to eliminate current flooding and improve intersection conditions.
At the 8th Avenue site, the existing pavement sections, including the brick and base material, will be removed and the area will be re-graded and the intersection reconstructed to improve drainage patterns.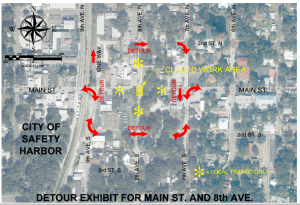 Work at the other two intersections will be half-day jobs with flag men directing traffic.
Electronic message boards have been placed around the area to inform motorists of the closures and direct traffic to detour routes.
Officials also provided a map of routes that residents and visitors can use to get around the construction, which can be viewed at the right.
Safety Harbor City Engineer John Powell asked the public for patience during the construction period.
He said any questions or concerns about the work should be directed to him at 727-724-1555, x1805, or Public Works Director Ray Boler at 727-724-1555, x2008.