Local artist hosting pop-up exhibit in downtown Safety Harbor this Third Friday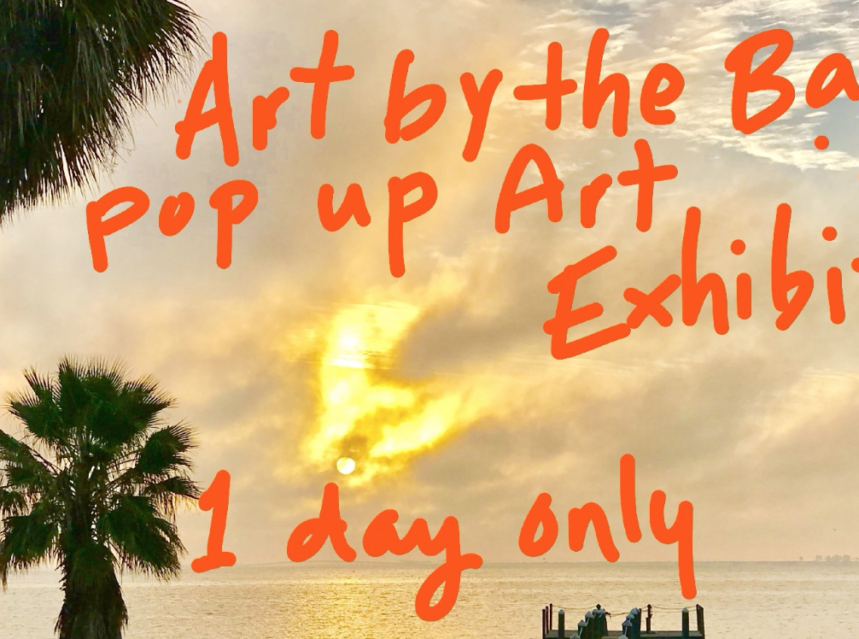 Ben Cardoso is a well-established member of the bountiful Safety Harbor art scene.
The Cuban-born painter has had his work displayed in galleries and buildings all over the Tampa Bay area, and he is a member of several artist groups, including the International Society of Acrylic Painters (ISAP), The Tampa Bay Plein Air Artist Group, and the Art Circuits Association of South Florida. He's also on the board of TESA, The Exhibiting Society of Artists.
So, after Cardoso purchased a commercial property in the downtown district a couple of months ago, he had a brainstorm—he could use the space for a pop-up exhibit, complete with food and drink, music, live painting demonstrations and a variety of talented artists.
"I bought the little piece of property two months ago, and I always wanted to have a gallery in town," Cardoso said of the property, located at 246 Second Street North.
"I came up with the idea to use the commercial space as an opportunity to get a group of artists together and have a pop-up event."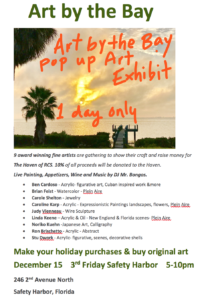 Cardoso, an active participant in community events, including the annual Safety Harbor Holiday Parade, said his Art by the Bay Pop-Up Art Exhibit will feature a variety of artistic styles and mediums.
"We'll have calligraphy, jewelry, sculpture, plein air artists," he explained, adding, "I tried to make it a mixture to make it more interesting."
"I want it to be a cool, fun, relaxing evening for everyone."
The event is set for Friday, Dec. 15 from 5:00-10:00 p.m. at 246 Second Avenue North, a block west of the library.
Ten percent of proceeds from sales of the work will go towards the Haven of RCS, a domestic abuse shelter located in Clearwater, according to Cardoso.
Cardoso said while he still plans to rent the commercial property, his plans could change should the exhibit be deemed a success.
"Bring it back by popular demand? Sure!" the affable artist replied when asked if he would be willing to host the event on a regular basis. "I would consider it a pleasure."
He went on to envision a series of shows at the site, with rotating artists and more.
"It's such a cool little building in a great location, it could lend itself to hosting classes and a schedule of rotating artists," he said.
"We'll have to see how it goes this weekend!"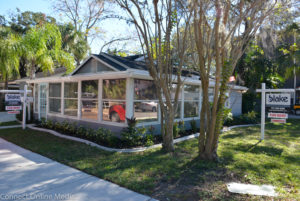 If you go:
What: Art by the Bay Pop-Up Art Exhibit
When: Friday, Dec. 15, 5:00-10:00 p.m.
Where: 246 2nd St. N., downtown Safety Harbor
Details: This free pop-up event will feature food, drink, music and a variety of talented artists, including local favorites Norkio Keuhn, Stu Dwork and event host, Ben Cardoso. Ten percent of the art sales will go towards the Haven of RCS, a Clearwater domestic violence shelter, according to Cardoso.
Cost: Free
Related content: