Community Rallies for Whistle Stop Owner's Recent Passing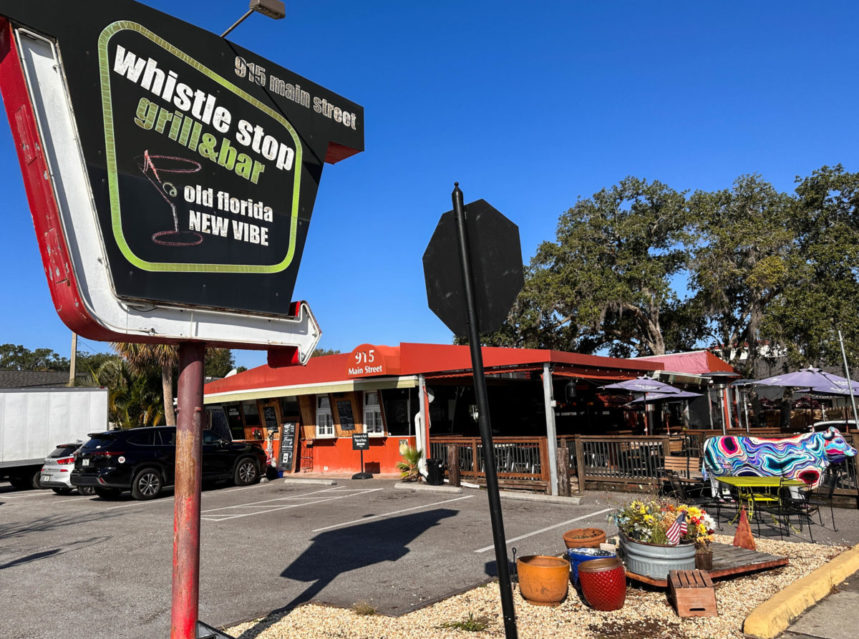 The untimely death of Whistle Stop owner Louis "Lou" Kinney days before Christmas sent shockwaves through Safety Harbor and galvanized the community.
Safety Harbor is a community that always comes together when times are tough or there's a Harborite in need, a trait that really came to the forefront during the pandemic. The rallying cry of "Safety Harbor Strong" and its accompanying Facebook page kept residents going and pointed them in the right direction, and the city has remained tight knit ever since.
But much like the pandemic blindsided everyone at the outset, the news that Louis Kinney, the affable, bearded owner of the Whistle Stop Grill and Bar, had suffered a fatal heart attack right before Christmas sent shockwaves through the Harbor's business community and the town.
"It's with the deepest pain and heartbreak that I share the devastating news that we lost my beloved husband, my rock, my soulmate this morning," Kinney's wife, Cheryll, wrote in a Dec. 23 Facebook post. "Please know all your prayers and thoughts have touched my heart in this unimaginable event…and we are absorbing all your love, support and prayers."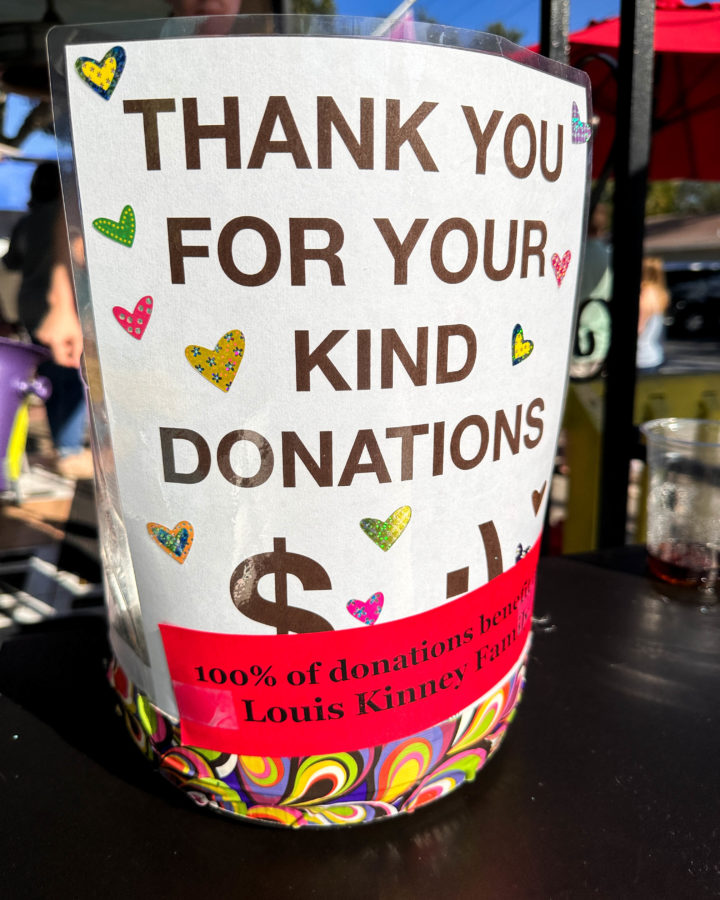 Indeed, as soon as the news spread through town, Kinney's fellow business owners, friends, softball teammates and musicians immediately sprang into action, hosting fundraising breakfasts, lunches, and dinners, donating tips and total sales to the family, even creating a tribute tee-shirt for the man known as "Lou" that has been selling like proverbial hotcakes.
It's been an outpouring of support rarely seen in any community that has touched many residents, including former City Commissioner Scott Long, the creator of Safety Harbor Strong. "I would never want to leave Safety Harbor after last week. There's no way," Long, who also designed the hot-selling shirt using free online clip art, said during a breakfast fundraiser at Daydreamers Café that was held on Monday, Jan. 2. "I'm not surprised the restaurant community came together because they're tight day in and day out. But it was heartwarming to see the number of people outside the industry willing to help out in any way possible."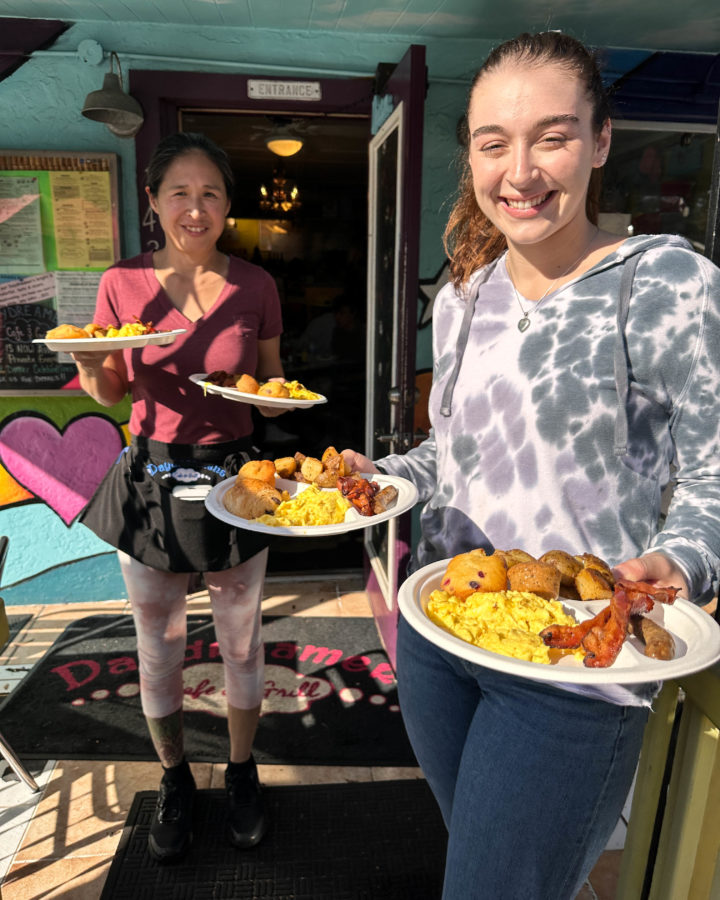 To Long's point the free early morning breakfast on the second day of the New Year attracted a steady crowd that kept café owner Chris Wicks' staff hopping across Seventh Avenue North. "I'm trying to turn to my skills and maximize my donations to the family, and the turnout so far has been great," Wicks said of the benefit, noting they served "over 100 plates in the first hour."
For Wicks, a native of England who was not close with Kinney but knew him casually from the business, he felt compelled to do something to honor the man who was constantly giving back. "You never want to hear of anyone passing," he said. "But this man was so young, had a wonderful family and was such a big part of the community. Coming just a couple of days before Christmas, I was gutted, and my goal was to try to help the family as much as possible, spiritually, and financially."
Wicks said the outpouring of support for the Kinney family is "why I chose Safety Harbor to live and work. I'm from England and I looked up the definition of community and it's a group of individuals with common values and goals and interest and that really embodies Safety Harbor. The community of Safety Harbor and the hospitality community, everybody is doing their share because it's the right thing to do. We can't replace what the family lost, but hopefully we can make the future a little brighter for the family because it's the right thing to do."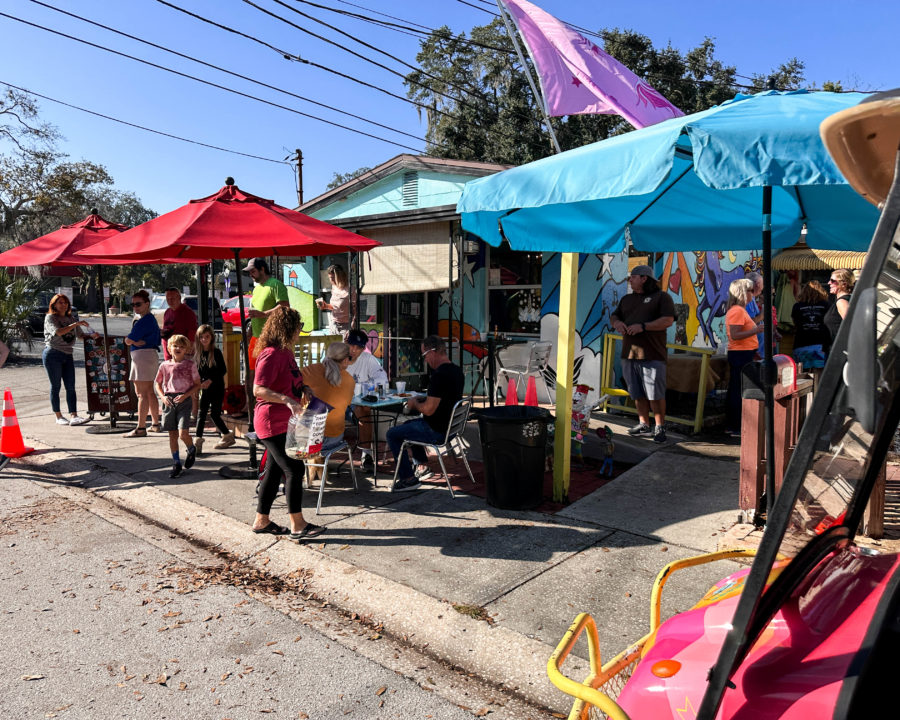 According to Aaron Stewart, owner of Southern Fresh and Coastal Cantina restaurants and a close friend of Kinney, the community is going to bat for Lou because that's what he would do. "We always step up to help in the Harbor, but this one is on a different scale," Stewart said as he took a break from helping in Wicks' kitchen, noting several fundraising events are being held, including an upcoming all-day concert at the Harbor Bar on Sunday, Feb. 3. "It's been incredible, the amount of people and businesses pitching in, saying, 'We didn't really know Lou, but he was a great guy. What can we do?' Our connection was through the restaurants and we both love to do what we do. It just shows it's not about competition. and it's not just town. It's a community. Safety Harbor is a community that comes together when the need is there."