Safety Harbor Businessman Steps Up To Help Local Nonprofit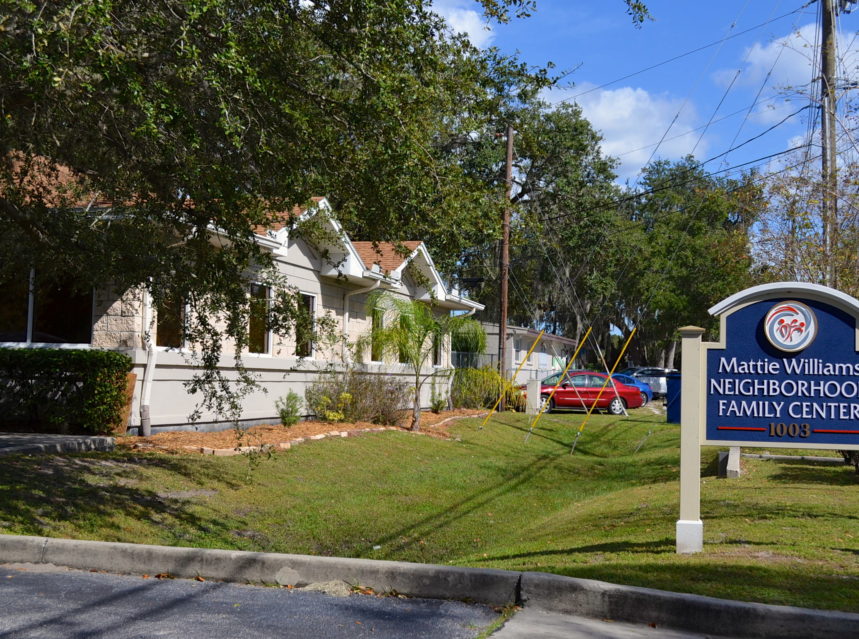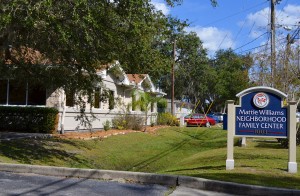 Last month, the Safety Harbor City Commission voted to cut $27,000 in funding to local nonprofits in its efforts to balance the budget.
Of the four organizations slated to receive the funding, the Mattie Williams Neighborhood Family Center was hit the hardest; its allocation of $45,000 was sliced to $29,200, a devastating blow for the facility that provides food, clothing and other services for citizens in Safety Harbor, Oldsmar and part of Clearwater.
Soon after learning about the situation, one Safety Harbor resident decided to step up and help out.
Jim Barge, an outspoken member of the community and owner of a staffing firm in Tampa, announced during Monday night's city commission meeting that he had started a crowdfunding campaign in order to help offset the center's losses.
"During the budget process, $15,000 had to be cut from the Mattie Williams Center, and I said if you have to do that, you have to do that," Barge said during the Audience to Be Heard portion of the meeting.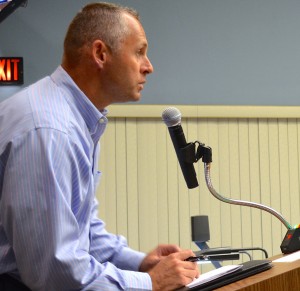 "When you do a budget, there's going to be cuts that have to be made."
"So I've started a crowdfunding campaign for the Mattie Williams Neighborhood Family Center, and people can go to the website, donate, and all donations up to $2,000 bucks, my company will match dollar-for-dollar."
Barge then presented a check for $1,000 to get the center's Go Fund Me.com campaign rolling.
Speaking with Safety Harbor Connect.com, Barge explained why he decided to help the center.
"There's been a lot of divisiveness going on in town, and I'd been thinking about how we can come together as residents."
"My thought process was, when the public sector, the government, meets the end of their means, the private sector has to step up," he said. "This is a chance for everybody in Safety Harbor to come together and support a great cause."
Barge admitted he knew little about the center before the budget process began, but after doing some research, he decided to help out.
He said he was inspired by the community's efforts to raise money for the city's 9/11 memorial.
"I looked at those who helped with the fundraising for the 9/11 memorial, Aaron from Southern Fresh and the $20,000 donation from Master Cut Tools, as a great examples of the private sector, residents and merchants in the community, stepping up."
"It's obvious the Mattie Williams Family Center fulfills a need in the community, and I hope people step up in a big way to help them out."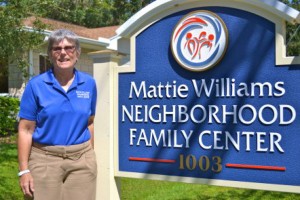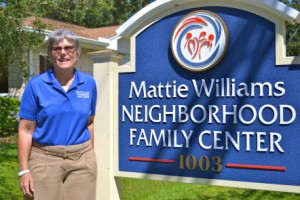 For her part, Hooper said she is grateful Barge began the fundraising effort, especially heading into the holiday season, the busiest time of the year for the center.
"We are trying any avenue we can to help make up the difference," she said.
"We are very thankful to Jim for this generous donation."
But as thankful as she is for Barge's financial help, she is just as happy he took the time to visit the center to find out what they are all about.
"Jim stopped in and we talked about what we do, and he seemed genuinely surprised and impressed with all the services we provide," she said. "He didn't have to do that. I'm very grateful that he took the initiative to do that."
"We don't promote ourselves, but we do need people to understand what we do."
Barge agreed that no matter how much money is raised in the campaign, all that matters is drawing attention to the center.
"Any small donation will help, it doesn't have to be a large amount, because the benefits to them are immeasurable," he said.
"Even if we don't hit our goal, more people will learn about the center, and maybe they won't have to go through this again next year."
To donate to the crowdfunding campaign for the Mattie Williams Neighborhood Family Center, visit the Go Fund Me.com. page at www.gofundme.com/g22694.
Related: