2014 Safety Harbor Wine Fest: What You Need to Know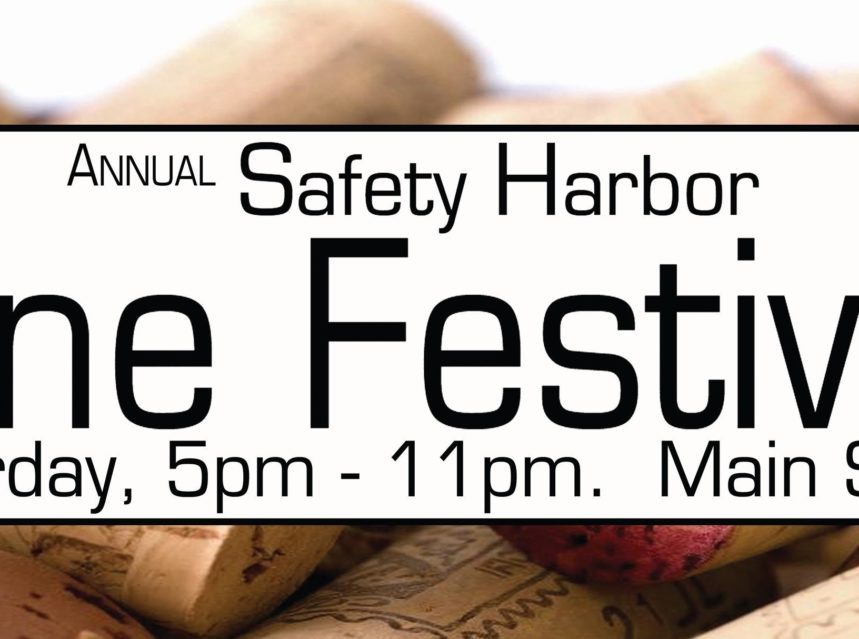 Tonight is the night of the 2014 Safety Harbor Wine Festival, and here's all you need to know if you're going:
The Downtown District will be packed with people (and some pets)
There will be wine. Lots of it. Many, many, many, many, cases and bottles and glasses filled with it.
Seriously, not much more needs to be said about an event that in just over a decade has become one of the biggest of its kind in the Tampa Bay area.
Since its inception in 2002, the Wine Fest has seen its attendance double, from around 7,000 patrons at the first event, to more than 15,000 people in recent years. And city officials are expecting another big turnout this year.
"Thanks to this cooler fall weather, plus Daylight Savings Time and the Jolley Trolley, Wine Fest should be another huge event for us this year," Safety Harbor special events director Joe Cooper said during last night's Main Street Trick or Treat event.
"But Wine Fest is huge for us every year," he added. "It always brings a lot of people downtown."
The wine-soaked festivities kick off at 5pm, and last call for the night is at 11pm.
In between there will be plenty of live entertainment scattered up and down Main Street, the bars, shops and restaurants will be open late, and did I mention there will be wine?!
Here's a look at what else you need to know if you're going to the 2014 Safety Harbor Wine Festival tonight: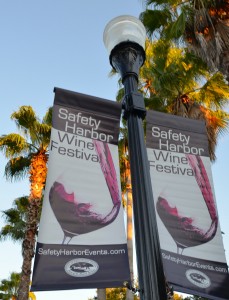 What: 2014 Safety Harbor Wine Festival
When: Saturday, Nov. 1
Time: 5pm – 11pm
Where: Main Street, from Bayshore Boulevard to 8th Avenue, downtown Safety Harbor
Info: More than 100 types of wine and over 100 vendors will pack downtown Safety Harbor for its 13th annual ode to vino. Live entertainment will be scattered all around town, and the local bars, shops and restaurants will be open late to accommodate the revelers.
Cost: Free admission; drink tickets cost $3.00 and $5.00. Note: You must purchase a drink ticket in order to obtain an alcoholic beverage!
Beneficiaries: Mattie Williams Neighborhood Family Center; Ian Till Man Foundation; Lion's Club of Safety Harbor; Elena Tresh Foundation
Parking: Any of the public lots, including across from City Hall on 8th Avenue South and behind the Harbor Pointe complex at the west end of Main Street; side street parking available where permitted. Note: Main Street will be closed from noon until midnight for the event.
Contact: City of Safety Harbor, 727-724-1572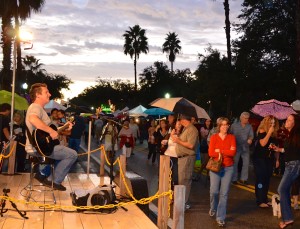 Entertainment Schedule: (Note – live entertainment will be taking place all over town)
8th Avenue Pub Stage (Across from Fire Station #52)
5pm – Bet Me I'm Lying
6:30pm – The Benders (rock)
Burgess Heating and Air Stage (John Wilson Park Gazebo)
5pm – Sol Caliente (Jazz)
7pm – Phillip Booth Trio (Jazz)
9pm – JR Farley Trio (Jazz)
Related: