$1M fitness center coming to Safety Harbor Community Center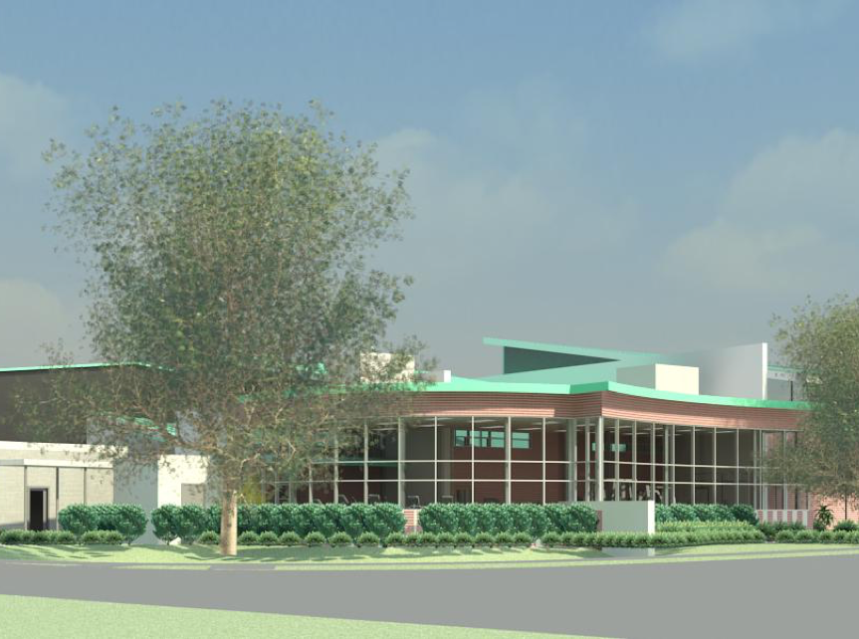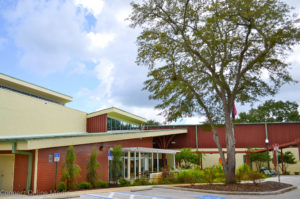 Last fall, the Safety Harbor City Commission shelved a proposed $1 million renovation of the Community Center that would have added a state-of-the-art fitness center to the facility, located at 650 9th Avenue North.
On Monday night, the new commission gave the go-ahead to move forward with the project, approving a $91,000 contract with a consulting firm to handle the design and permitting.
"If we commit the $91,000, we're committing to moving forward with it," Mayor Joe Ayoub explained during the discussion on the agenda item.
"We're not going to spend $91,000 and then put the brakes on."
The decision paves the way for the construction of a 2,700-sq.-ft., glass-walled fitness center, which would operate on a key fob system and feature more than $100,000 in new equipment, plus new training classes and programs as well as minor renovations to the lobby.
"Since the reopening of the Community Center after the addition in 2003-2004, there have been several…people just coming through the door with that expectation of a fitness center," Recreation Superintendent Shannon Schafer said during the discussion on the agenda item. "They're coming in and asking what's the membership and looking for it."
Schafer explained that results of surveys staff conducted revealed a new subset of potential users.
"The results showed us a high percentage of potential users ages 30 to 55, which was interesting to us…because those are our parents that are attending our children's programs," she said.
"They're not really active users with us, (but) a fitness center would engage that age group into a more active user group."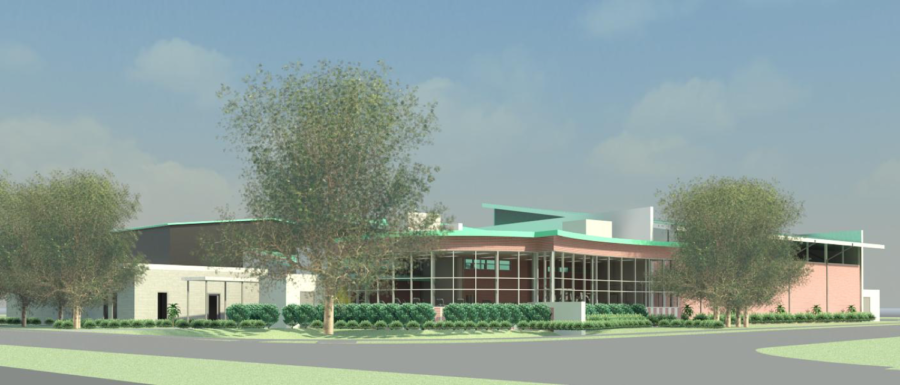 According to Schafer, the fitness center would offer daily, monthly and annual fees for residents and non-residents and would be free to use for city employees.
Based on comparison studies conducted with similar facilities in the area, staff estimated the fitness center would bring in $45,000 in revenue (based on 300 annual memberships) in the first year, with an estimated $17,000 in expenses.
Much like the first time it was discussed, the idea of improving the community center was embraced by the commission.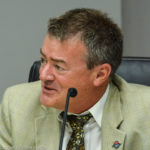 But with an estimated total price tag of $1.041 million, including over $660,000 in construction costs, and the future of the county's sales tax in doubt, Commissioner Cliff Merz expressed reservations about allocating future funding for the project prior to the upcoming budget work sessions this summer.
"At the prior time, my one concern was the fee, but aside from that my question would be the Penny," Merz said, referring to the Penny for Pinellas countywide sales tax, which provides communities with Capital Improvement Project funds and could be discontinued in 2020 following a referendum this November.
"If we approve and lock this in right now, that really sets monies that are no longer present from a budget aspect," he added.
"There's only so much money available, and to allot (so much to) one, that precludes us from (doing) other things."
City Manager Matt Spoor explained there are funds already set aside for the project—$200,000 this year and $285,000 in FY 17/18—as well as more than $833,000 in capital fund reserves, some of which could be used for this project.
"According to what was approved this last (budget) go-around, there's excess fund reserve in Penny dollars for capital projects," Spoor said. "How you choose to use that money is up to the commission."
He also noted the center is scheduled for $200,000 in roof repairs, which is a separate project and was not part of this discussion.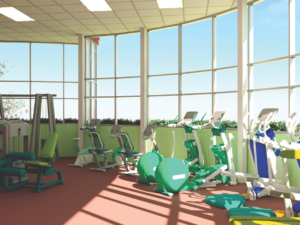 Mayor Ayoub, Vice-Mayor Carlos Diaz and Commissioner Andy Zodrow all expressed support for the proposal, although Diaz questioned whether the facility, which already plays host to a wide variety of special events, would eventually outgrow its location.
"I'm a proponent of the project," Diaz said. "My concern is, if this really takes off in 4-5 years, we may need something bigger."
The mayor concurred, but said he believed the project was the right one at the right time.
"I also like the project. I see the potential for outgrowing it," Ayoub said. "I think it's gonna take off, I think it's gonna get a lot of use."
"We can wait and do more analysis and brainstorm how to make it bigger," he continued. "But I think we've got a pretty good plan in front of us. We've got numbers behind it…and I'd like to see this move forward."
Ultimately, the item passed by a count of 3-1, with Merz voicing the 'nay' vote. (Commissioner Scott Long was not present due to a previously scheduled absence.)
After the meeting city officials spoke about the project, which is expected to come before the commission for approval early next year and is estimated to be completed by November 2018.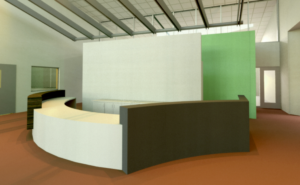 "The City Commission's approval to move forward on the Community Center fitness center positions Safety Harbor to make an impact on improving the health of our residents and overall community," Leisure Services Director Andrea Norwood wrote via email, noting the city recently committed to participating in a statewide health and wellness pledge.
"Recreation staff has worked diligently to bring this project forward for approval with research, surveys and numerous site visits and is motivated to bring the new "REAL Fit" venue to the public."
Schafer also emailed her thoughts about the commission's decision.
"Staff is thrilled to add one more element in assisting in increasing the quality of life in Safety Harbor," she said.
"We are looking forward to the project and the impact it will make on the health of our residents."
Related content: