SHCC approves site plan for residential subdivision off Enterprise Road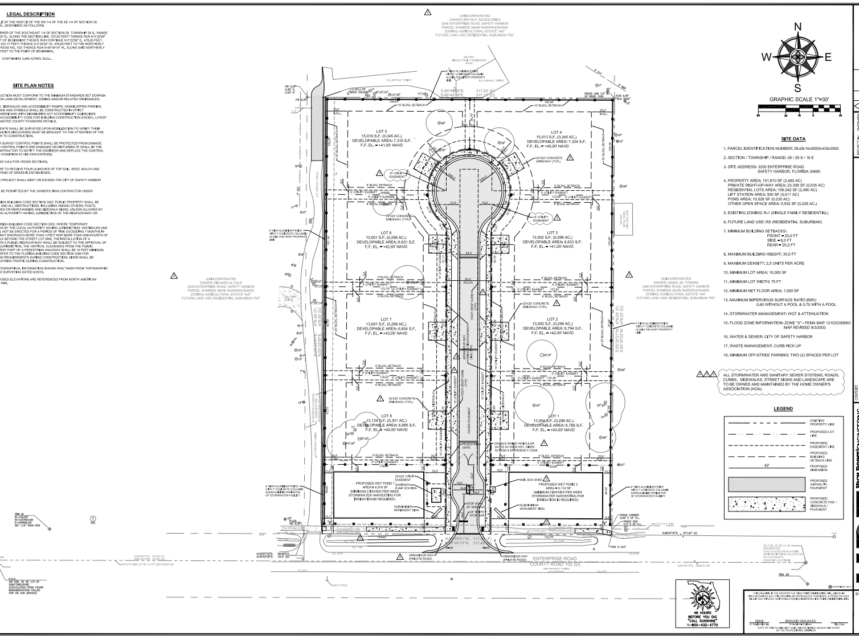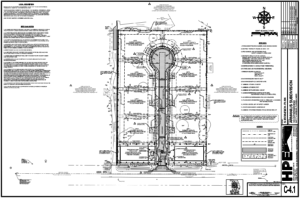 The Safety Harbor City Commission last week unanimously approved a site plan that calls for an eight-residential-unit subdivision to be built off of Enterprise Road.
The proposed Armanious subdivision would sit on 3.49 acres of undeveloped land just east of the Florida Sheriff's Youth Ranch and feature eight single-family detached homes located in a gated cul-de-sac.
According to city officials, the proposed site plan complies with all local codes, and Community Development Director Marcie Stenmark noted representatives for the developer worked closely with arborist Art Finn regarding the tree requirements for the project.
"The applicant worked very hard to protect as many trees as possible," Stenmark told the commissioners on Monday, Jan. 2.
"However, they couldn't fit all the replacement trees on the site, so they still would need to pay $27,900 into the tree replacement fund."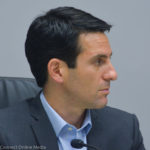 Stenmark also explained the developer would be required to pay nearly $18,000 in parkland impact fees, and she said the Planning and Zoning board requested two shade trees be planted on either site of the development's Enterprise Road entrance, though she noted overhead power lines in the area could force them to use a different species, such as crepe myrtle.
In response to a question from Mayor Joe Ayoub, a representative for the applicant said the lots would vary in size between 13,000 and 15,000 square feet, and he said the developer's owner and his three sons would occupy four of the residences, leaving four available for sale to the public.
"That would explain the pavers," Ayoub said in regard to the developer's plan to use high-end pavers throughout the length of the cul-de-sac as well as the applicant's request to construct a temporary asphalt drive for the construction phase so as not to damage the new street.
With no public feedback, the item quickly passed by a 4-0 vote (Cmmsr. Andy Zodrow was absent from the meeting).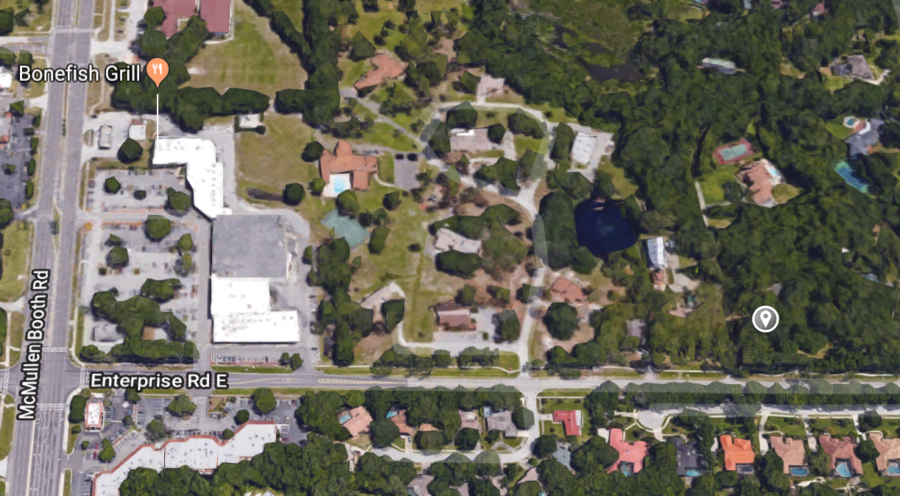 The Armanious subdivision joins a growing list of new developments in Safety Harbor, including the mixed-use property on Main Street; a town home community on Ninth Avenue South; a residential subdivision behind Mease Countryside Hospital; and a long-delayed boutique resort on the corner of Philippe Parkway and Martin Luther King Jr. Street.
In fact, there has been so much new development recently that City Manager Matt Spoor used his time at the conclusion of the meeting to praise Stenmark for her work, which has included several major site plan approvals just in the last few months.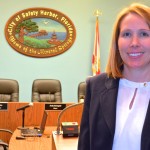 "I want to recognize Marcie Stenmark," Spoor said during the Commission Reports. "She's been here just over three years, and the last six months have been very busy for her."
Spoor went on to say that "after this evening, I count five major site plans that have gotten approved over the last several months" and he added that during her tenure, Stenmark had to oversee the hiring of a new staff while going above and beyond the requirements of her daily duties.
"So, thank you, Marcie, for all that you do," he concluded, with Stenmark receiving a nice round of applause from those in attendance.
Prior to the 2017 holiday season, Stenmark spoke about the city's recent development boom.
"The City of Safety Harbor has experienced a significant increase in development applications this year, including site plans," she said via email in early December.
"The staff team that reviews plans has been working very hard. 2017 has been a very exciting year and we look forward to working with applicants, businesses, and the community in 2018."
Related content: