Safety Harbor Special Events: Fall/Winter 2014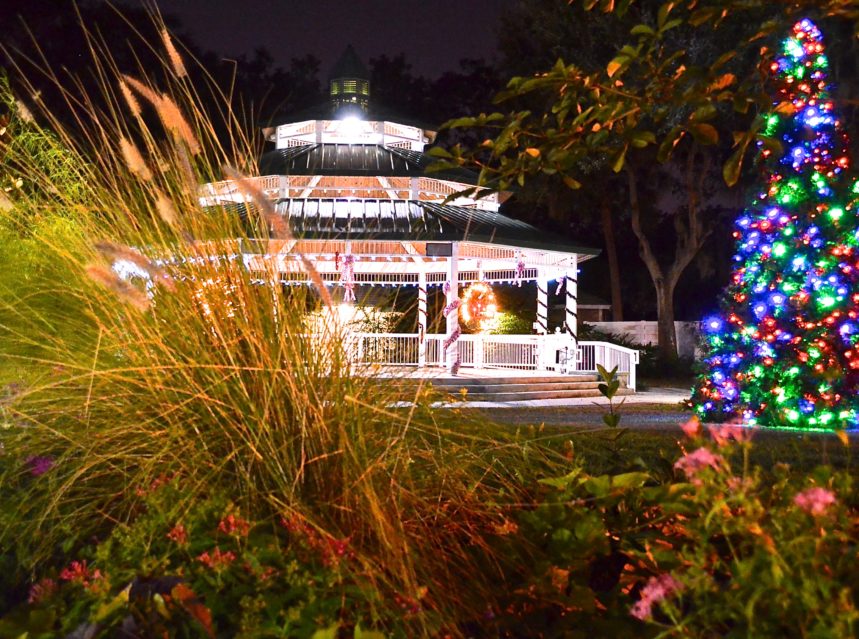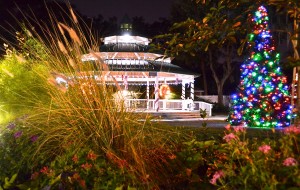 Now that the busy month of October has passed, the city of Safety Harbor enters the holiday portion of its 2014 special events calendar.
And much like the past month, the late fall/early winter season is jammed with a number of terrific, family friendly events.
November already began with a bang with the Safety Harbor Wine Festival on Saturday, and the fun continues right through the end of December with the city's annual holiday parade down Main Street.
In between, Harborites will be treated to an eclectic arts & craft fair, a pair of Third Fridays; the city's emotional Veteran's Day ceremony, the ceremonial lighting of the Christmas tree at the Gazebo; and even a touch of snow!
So without wasting any more time, here's a look at all the major events taking place in Safety Harbor over the final two months of 2014:
What: 13th annual Safety Harbor Annual Wine Festival
When: Saturday, Nov. 1, 5pm- 11pm
Where: Main Street in Downtown Safety Harbor
Info: How big is the Safety Harbor Wine Festival? So big that we didn't have time to publish this guide sooner because we were so busy covering the leadup and aftermath of the Wine Fest! Check out all of our coverage of 2014 Wine Fest here, and be sure to mark your calendar for the 14th edition of the event on November 7, 2015.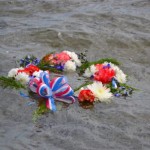 What: Safety Harbor Veteran's Day Ceremony
When: Tuesday, Nov. 11 at 11am
Where: Veterans Memorial Park, Safety Harbor Marina
Info: The city's tribute to America's war vets is always a special ceremony, featuring moving speeches, the raising of the flags, and the emotional wreath toss into the bay. Note: On Thursday, November 6 at 8pm, the Safety Harbor Public Library is hosting a special screening of the film Honor Flight: One Last Mission, a tribute to WWII veterans. Contact the library at 727-724-1525 for more info.
What: Third Friday Music Series November 2014
When: Friday, Nov. 21, 6pm – 10pm
Where: Main Street in Downtown Safety Harbor, from Bayshore Boulevard to 6th Avenue
Info: The theme for this month is, appropriately, Thanks For Giving, with food drives being conducted for local charities and the benefactor being the Safety Harbor Chamber of Commerce. In addition to the usual assortment of vendors, artists and musicians, this edition of the event should be extra special, as the city plans to unveil it's long-awaited 9/11 memorial at 5:00pm prior to the start of the Third Friday festivities.
Cost: Free admission; vendor prices vary
Contact: City of Safety Harbor, 727-724-1572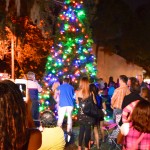 What: Safety Harbor Christmas Tree Lighting Ceremony
When: Friday, Dec. 6, 6pm
Where: John Wilson Park Gazebo, Main Street and Fourth Avenue North
Info: This is one of the events that truly epitomizes the small-town charm of Safety Harbor, as residents, officials and visitors pack picturesque John Wilson Park for the city's ceremonial tree lighting, with a healthy slice of caroling by elementary school students and a side of sitting on Santa's lap thrown in for good measure.
What: Snow Fest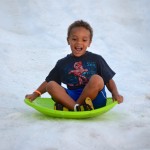 When: Saturday, Dec. 6, 4pm – 9pm
Where: Safety Harbor City Park, 940 7th St. S.
Info: Let it snow in Safety Harbor! This family-friendly event is a fan favorite for many reasons, including games, bounce houses, food and entertainment, but one reason stands out more than the rest: SNOW! For the past seven years the Elena Tresh Foundations has been hosting this fundraiser, turning City Park into a Winter Wonderland thanks to a giant slide covered in the white stuff!
Cost: Admission is $1.00, unlimited ride passes available for $5.00
Contact: 727-210-1019
What: Kiwanis Arts and Crafts Show
When: Sunday, Dec. 14, 9am – 4pm
Where: Main Street in Downtown Safety Harbor
Info: This semi annual arts and crafts fair hosted by the local Kiwanis Club features dozens of vendors lining Main Street offering a wide variety of works, handcrafted items and other original merchandise you can't usually find in stores.
Cost: Free admission, vendor merchandise prices vary
Contact: 727-791-6413
What: Third Friday Music Series December 2014
When: Friday, Dec. 19, 6pm – 10pm
Where: Main Street in Downtown Safety Harbor
Info: With a Victorian Holiday theme and the spirit of the season in the air, the December edition of Third Friday usually enjoys a large turnout, as evidenced by the fact that the vendor spaces are already sold out. The beneficiary this month is the Safety Harbor Library Foundation; the band has yet to be determined.
Cost: Free admission; Vendor food and merchandise prices vary.
Contact: City of Safety Harbor, 727-724-1572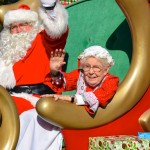 What: 2014 Safety Harbor Holiday Parade
When: Saturday, Dec. 20 at 1pm
Where: Main Street in Downtown Safety Harbor
Info: Much like the tree lighting and Main Street Trick or Treat, this event is another prime example of the power of Safety Harbor's small town charm, as hundreds of participants, including kids, veterans groups, car clubs and commissioners, parade down Main Street for three solid hours, to the delight of thousands of onlookers of all ages. The parade is a sight to behold and a must-attend event for residents and visitors to Safety Harbor, although this year won't feel the same following the passing of Lois Spencer, a.k.a Mrs. Claus, over the summer.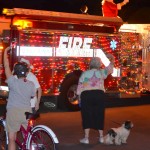 In addition to these events, there are a number of other galas and gatherings taking place in town over the next few months, including: a free Thanksgiving Day meal at the Mattie Williams Neighborhood Family Center; the annual Wreath, Toys and Joy fundraiser at The Safety Harbor Museum and Cultural Center on Saturday, December 6; the traditional Safety Harbor fire truck Santa runs up and down every city street on Dec. 12 & 13; and plenty of fun stuff happening at the Safety Harbor Public Library.
If you know of any other events going on in Safety Harbor over the next two months, please let us know in the comments below.
Happy Holidays, Harborites!
Related: