Safety Harbor Singer Finds Success in Music City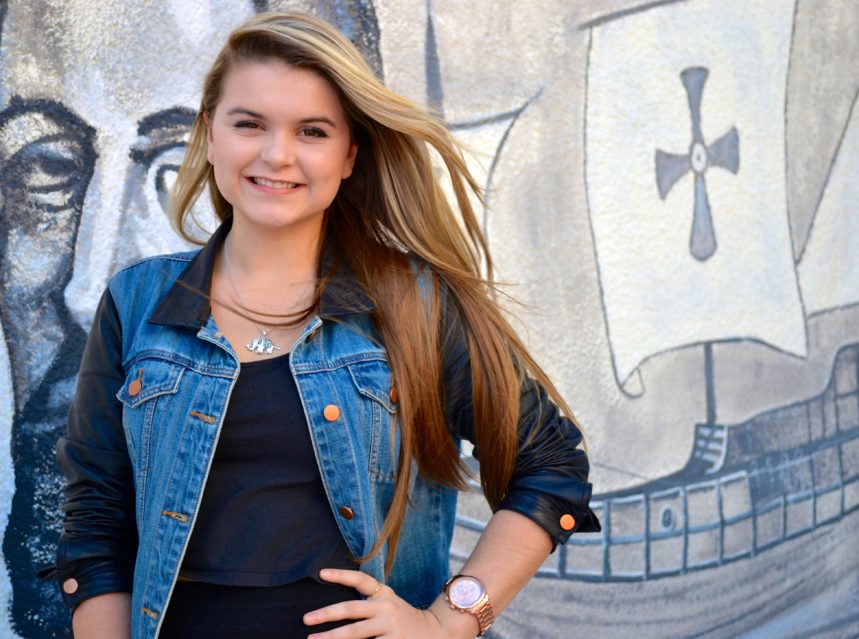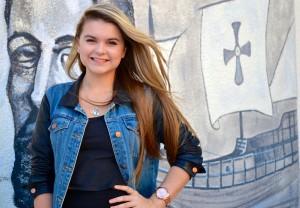 When Carmen Brandy and her family decided to pack up and move from their Safety Harbor home 18 months ago, they knew they were leaving a lot behind.
The Brandys had made plenty of friends and memories while they lived in town, while Carmen blossomed from a precocious girl into a talented young singer and songwriter.
But in order to help advance Carmen's music career, the family decided to leave the Harbor and move to Music City; in October 2013, the Brandys bought a home in Franklin, Tn., a suburb of Nashville, and they haven't looked back since.
"I love Safety Harbor, it's a beautiful place," Carmen recently told Safety Harbor Connect. "But Franklin is like Safety Harbor on hipster steroids! It's very cool."
"Florida was a place for me to grow, and to get me to where I am now," she added. "But I've always felt like Nashville was my home, a place where I could plant my roots and work hard. And after making the move, I've never been happier in my life."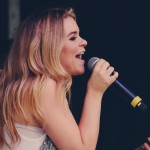 For Brandy, her happiness is a direct result of her dedication and hard work.
Realizing she wasn't going to be "discovered" overnight, Carmen and mom Kari set realistic goals for her early career that included breaking into the business as a songwriter, not a singer.
"We knew it was going to take a lot of hard work," Kari said. "We didn't move here expecting Carmen to become famous in a year."
"To get signed as an artist right now, that's a little farfetched. But to get into publishing, that's a little more realistic."
To help sharpen that aspect of her craft, Carmen applied for – and was granted – acceptance into the ASCAP Guidance from Publishers and Songwriters (GPS) program, a prestigious project that pairs unknown songwriters with established music publishers.
Of the 17 candidates selected for the 2015 GPS program, Carmen was the youngest applicant selected.
"Getting into the GPS program is a great opportunity for a young songwriter," Carmen said. "I was very blessed to win that at the age of 16."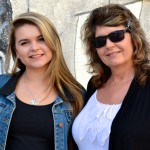 "They were a little concerned about her age," Kari added. "But now, after putting some songs through, they feel good about it."
Being in the GPS program has Carmen spending much of her time writing; when she isn't composing songs, she is taking online school classes, meeting with producers and publishers, and performing in local competitions and venues.
She recently released her first music video for her single Sycamore Tree, and she won the Female Vocalist of the Year award at the Nashville Universe Awards in March.
She said one of her favorite things about living in Tennessee is playing gigs at iconic Nashville venues and crossing paths with legends of the country music industry.
"Brenda Lee played a show at our local hardware store – that's the kind of place this is!" Carmen recalled of meeting the iconic country music star.
"I gave her my CD and she gave me her phone number, and the next day, I'm over her house having tea! She loved me and wanted to hook me up with her people, but I knew I wasn't ready for that at the time."
It's that kind of level-headedness that has always made Carmen appear to be mature beyond her years and should play a big part in reaching her goal of becoming a successful singer and songwriter.
That, and her willingness to take things slow and let success come naturally.
"This year is a developmental year, a lot of playing and songwriting," she said. "I've been building my reputation, showing the people in Nashville that I'm here to stay.
"Also, I understand now that I don't want fame, I want success," she added. "I've always believed that when I work hard and make things happen organically, I will have success. And when I have my first hit song, I will be recognized for that success."
For more information on Carmen Brandy, including her songs, videos and appearances, visit her website or Facebook page.
Related content: