Safety Harbor In The 'Running' For Community Honor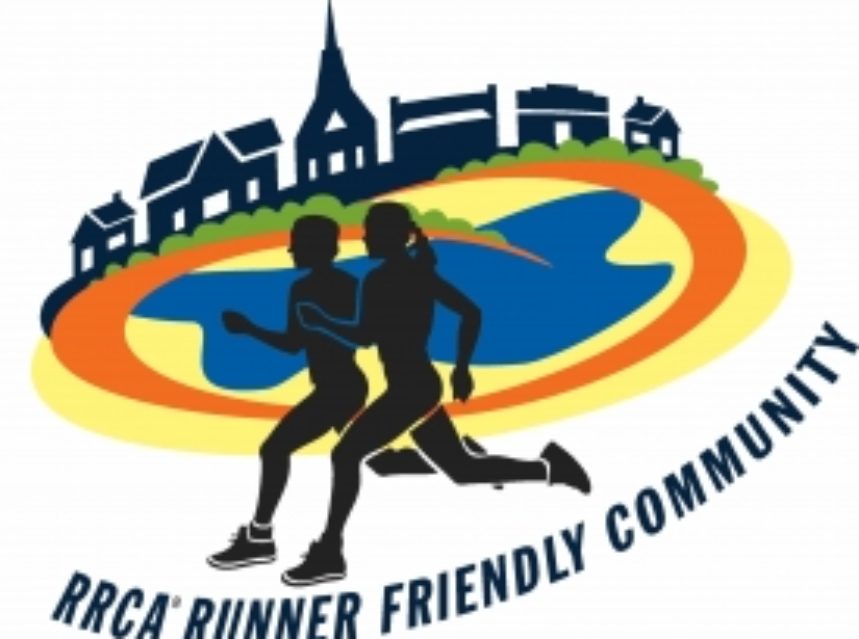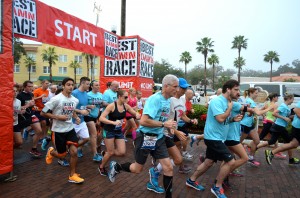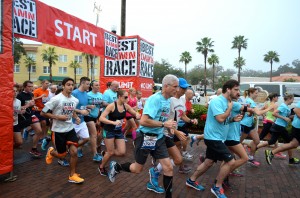 The Best Damn Race. The Nolan's Pub St. Patty's Day 5K. Running for All Children.
These are just some of the many road races that have taken place in Safety Harbor recently, contributing to a 2014 special events calendar that is packed with more runs than an Olympic qualifier.
The explosion of so many runner friendly events in town hasn't gone unnoticed, either; according to a recent announcement by the Road Runners Club of America, Safety Harbor is one of five finalists for the organization's Runner Friendly Community award for 2014:
The Road Runners Club of America (RRCA) is pleased to announce the first round of Runner Friendly Community designations for 2014, which includes: Belleville, IL; Richmond, VA; Rockwall, TX; Safety Harbor, FL and Spokane, WA.

These communities have shown that they meet the program's criteria, which includes community infrastructure, community support, and local government support for running. Each community has an infrastructure that can foster physical activity in a safe environment. They have a proven track record that organizations and businesses work together to promote running as a healthy exercise and sport. With the most important criteria being, there are positive relationships between the running community and local government.
Carol Bancroft, a recreation specialist at the Rigsby Recreation Center and avid runner who submitted the application for the award, said she thought Safety Harbor was a perfect match for the distinction.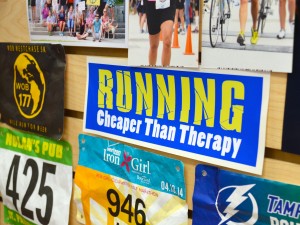 "I have lived and ran here many years, and I know how nice we have it compared to other cities I've tried to run in," Bancroft said via email.
"I saw that we could try to become a "Runner Friendly Community" with Road Runners Club of America, I thought we would be great."
Other runners in the city agreed with Bancroft's assessment and helped her with the campaign by writing letters to the organization, noting a variety of factors that make Safety Harbor an ideal destination for runners.
"The City of Safety Harbor is very runner friendly," Anita Martin, owner of Lola's Laces and member of the Safety Harbor Athletic Club, told Safety Harbor Connect. "We have trails and buffers, blinking lights and multiple routes to take."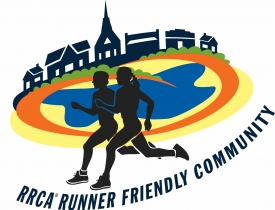 "And the people around here are very educated about giving the right of way and being mindful of runners," she added. "I think it's a very athletic community that's respectful to runners, which is one of the reasons I opened my shop here."
City officials also weighed in on the impressive presence of runners and road races in Safety Harbor.
"Harborites enjoy an active lifestyle and being outdoors," City Manager Matt Spoor said. "We take pride in our walkable community, Bayshore Linear Trail and new designation as a runner friendly community."

"We have embraced runners from all around Tampa Bay with a number of running events in 2014," he added. "The City has already hosted more running events this year than any year in the past, with a few more to come."
To learn more about Safety Harbor being named one of five Runner Friendly Community finalists, visit the Road Runners Club of America website at www.rrca.org.
 Related: