Library Mosaic Project Attracts Nearly 100 Participants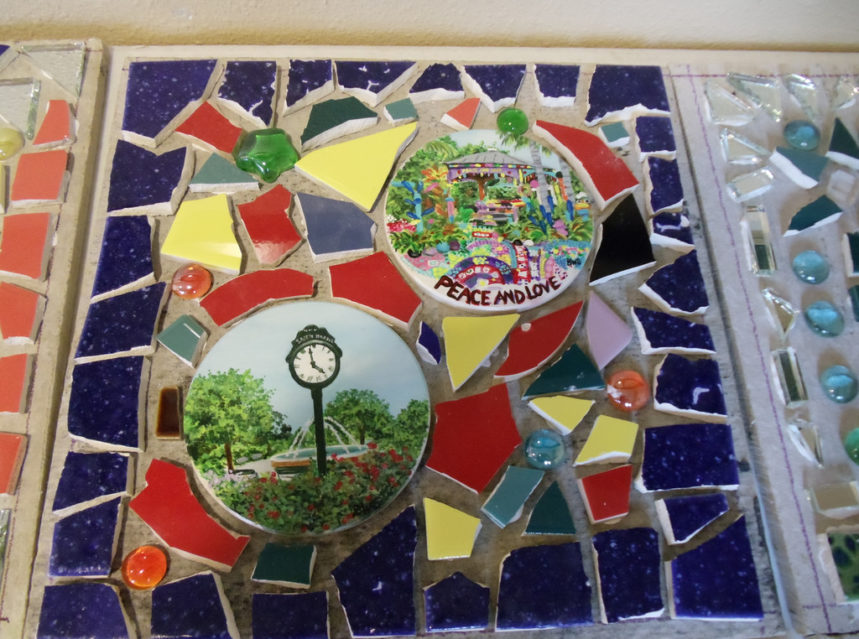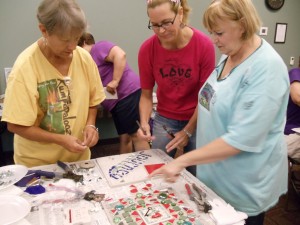 Two things that are very popular in Safety Harbor – the public library and public art – joined forces last Saturday, and the result was something the whole community will be able to see and appreciate for many years to come.
Nearly 100 people participated in the library's community mosaic project, an event spearheaded by local artist Heather Richardson that benefitted the Safety Harbor Public Library Foundation.
But the other beneficiaries of the event will be the people who visit the library after Richardson weaves together the 72 tiles that were created to form one giant mosaic panel that will hang on one of the library's outer walls.
"It was great, we had about 100 people attend and they created about 72 panels," Richardson wrote Safety Harbor Connect.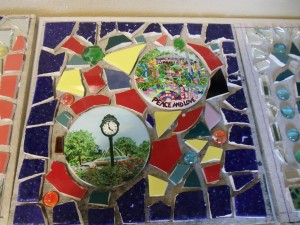 "We had individuals, families and some business and civic groups participate," she added. "People were excited and really did a great job!"
Safety Harbor Library Director Lisa Kothe was also thrilled with the event.
"It was an amazing day," she said via email. "Seventy-two unique, creative, beautiful tiles were created, and I can't wait to see them all installed."
"They will be a wonderful addition to public art in the community, and the artists can visit the library for years to come to see their creations."
Richardson said she planned to start grouting the tiles this weekend and she hopes to have the panel installed at the library by the end of the month.
She also wanted to inform everyone that the event has inspired her to host smaller community mosaic events on a regular basis.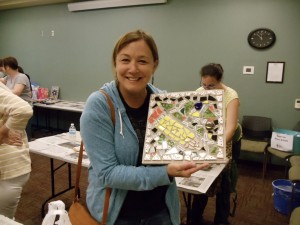 "I am going to start a community mosaic day once a month," she said. "It will be held at the Whimsey House Gazebo and eventually at the SHAMc building."
"For a small donation people can participate and help create other mosaics for our community."
Anyone interested in participating in Heather's mosaic class can email her at impurple@mac.com.
Stay with Safety Harbor Connect.com for full coverage of the library mosaic unveiling in the next few weeks.
Related: