Safety Harbor Commission to choose new auditor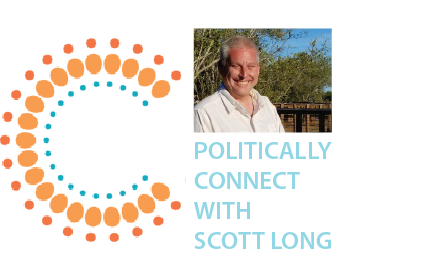 The Safety Harbor City Commission will meet Monday night to choose a new auditor, approve requesting COVID grant money and to vote for the second and final time to approve the city's millage rate and budget for next year.
Monday's meeting will begin at 7 p.m. Here is the link to the agenda, with additional material, known as "backup," available via the hyperlink on each item: https://safetyharbor.granicus.com/GeneratedAgendaViewer.php?view_id=6&event_id=1804. . The meeting will be preceded at 6 p.m. by a meeting of the city's Audit Committee, which consists of the Mayor, Commissioners and two members of the city's Finance Advisory Board. The agenda and backup material for that meeting is available at https://safetyharbor.granicus.com/GeneratedAgendaViewer.php?view_id=6&event_id=2037.
All city meetings through September will be held via the Zoom video conferencing app. Details on how residents can watch and participate are at the end of this article.
AUDIT SERVICES CONTRACT
Prior the Commission meeting, the Audit Committee will hear presentations from the four finalists – Carr, Riggins & Ingram LLC, Mauldin & Jenkins LLC, MSL, P.A., and CliftonLarsonAllen LLP – to provide auditing services to the city and will rank them. During the Commission meeting, Commission will select one of the four for the three-year contract with two one-year options for renewal.
FEMA FUNDING
Commission will be asked to approve the city entering into an agreement with the Federal Emergency Management Agency, or FEMA, so it can receive grant money to reimburse it for money spent addressing the effects of COVID-19.
SECOND READINGS
Ordinances or changes to city code require two hearings before the City Commission.
Approval of fiscal year 2021 millage rate and budget.: Commission voted 5-0 on first reading to keep the city's tax millage rate at 3.95 percent and to approve the city's $73 million budget for next year.
ALSO ON THE AGENDA …
Library Advisory Committee appointments: The terms of Jude Ryan, Elyse Kelly, Stephanie Long and alternate Marie Ziegler on the committee that advises Commission on library issues are expiring. All have requested reappointment, and none of them have had any absences. Applications also have been received from Sarah Mueller and Jacob Burnett.
Third Friday Committee appointments: Starlet Jordan has resigned from the committee that advises Commission on the monthly Third Friday event. Jeffrey Snyder is the alternate member, and applications also have been received from Jacob Burnett, Sarah Mueller and Carmenetta Lundy.
Forward Pinellas presentation: Whit Blanton, executive director of Pinellas County's metropolitan planning organization, will make a presentation to Commission.
Consent agenda: Items expected to have little debate, such as approval of the last meeting's minutes and most contracts, are included en masse in the consent agenda, though any Commissioner can ask for any item to be considered separately. This meeting's consent agenda includes approval of a contract with the Pinellas County Sheriff's Office to provide law enforcement services to the city, approval of an agreement with Lake & Wetland Management Inc. for maintenance of city ponds and approval of a contract with Vortex Services LLC for pipe lining and sanitary sewer manhole rehabilitation.
HOW TO PARTICIPATE
The meeting starts at 7 p.m., with the Audit Committee meeting starting at 6 p.m., both via the Zoom video conferencing app. Meetings typically run from 1.5 to three hours. Residents are given the opportunity to speak on all agenda items, except for presentations and consent agenda items. For all other issues, including items on the consent agenda, residents can speak during the "Audience to be Heard" portion of the meeting. Residents can watch, listen to and participate in the meeting in these ways:
Online using Zoom Meeting ID #967 9988 7202 or going to https://cityofsafetyharbor.zoom.us/j/96799887202. Residents can also watch online, but not participate, at https://www.cityofsafetyharbor.com/557/Streaming-Media
By phone toll-free by calling 1-888-475-4499 or 1-877-853-5257.
In person at City Hall and overflow areas at 750 Main St., though Commissioners will not be in person.
Email comments to pcomment@cityofsafetyharbor.com or mail comments to City Hall, Attn: Public Comment, 750 Main St., Safety Harbor, FL 34695. Emails or letters of 500 words or fewer will be read aloud during the meeting. Longer emails and letters will not be read but will be shared with Commissioners.
Contact your Commissioners:
Mayor Joe Ayoub – jayoub@cityofsafetyharbor.com
Vice Mayor Cliff Merz – cmerz@cityofsafetyharbor.com
Commissioner Carlos Diaz – cdiaz@cityofsafetyharbor.com
Commissioner Andy Zodrow – azodrow@cityofsafetyharbor.com
Commissioner Nancy Besore – nbesore@cityofsafetyharbor.com