Firefighters rescue dog, help with hurricane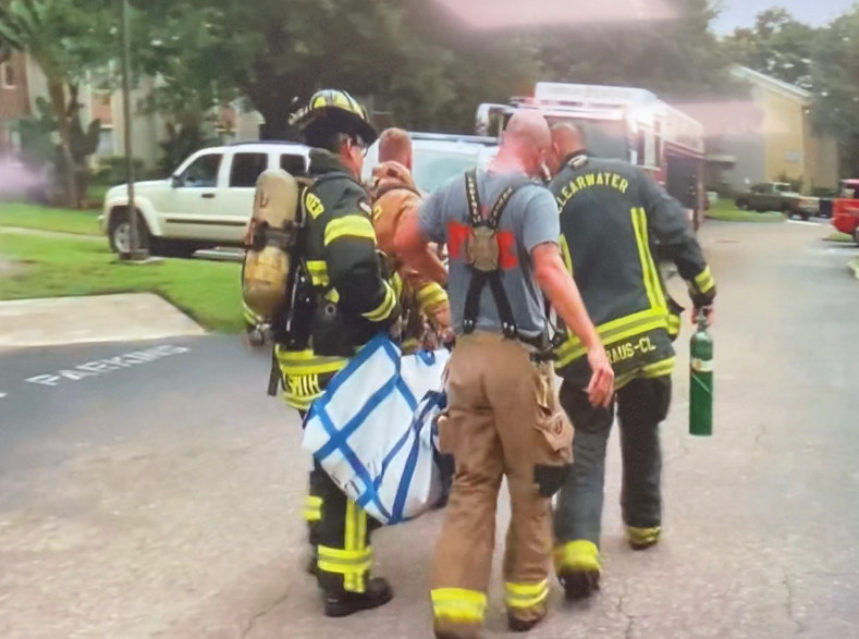 In the midst of the difficult COVID world we have been living through since March, the Safety Harbor Fire Department has provided two feel-good stories this past week.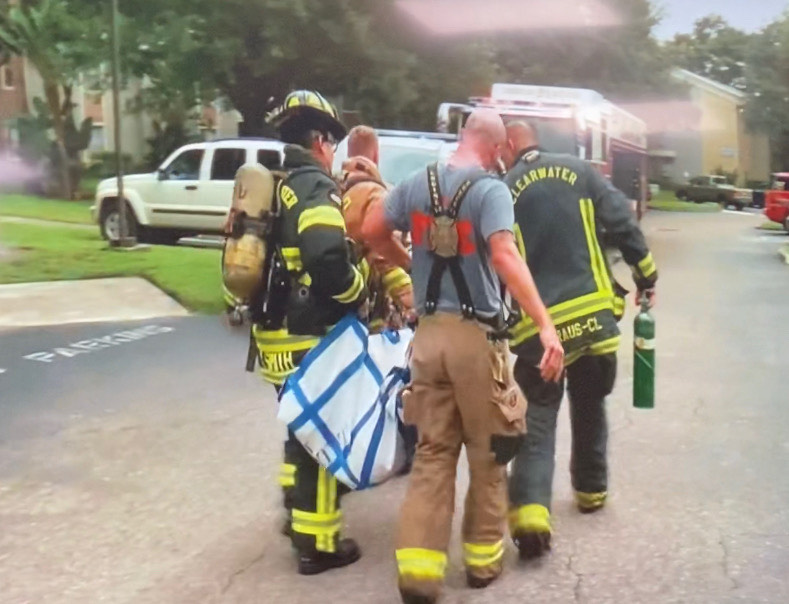 On Thursday, Safety Harbor Fire Department units were dispatched to assist with an apartment building fire in Oldsmar, amid reports of people jumping out of windows and a dog trapped on the second-story. The building had suffered significant fire and smoke damage.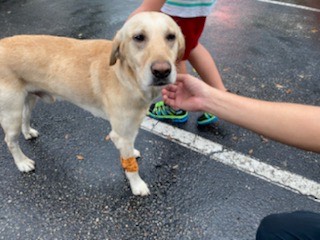 East Lake Rescue Station 56 firefighters found the dog, and handed it off to Safety Harbor Station 52 firefighters, who quickly used a Canine Oxygen Mask to revive the dog. Reports since the fire are that the dog and its family are fine.
Also, Safety Harbor Firefighter Austin Weiler has joined a Pinellas County Engine Strike Team that is on-site now in Escambia County and responding to calls, working to assist with Hurricane Sally relief efforts for one week.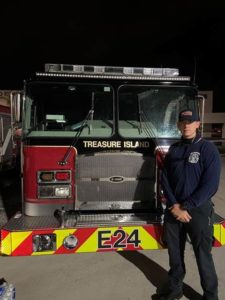 The strike team consists of five engines and 22 personnel from seven Pinellas County fire departments. Weiler has been assigned to a Treasure Island engine with firefighters from Treasure Island and Oldsmar that is stationed in Ferry Pass. Fire Chief Josh Stefancic also thanked Safety Harbor firefighters Matt Tilka and Charles Russell for volunteering for the mission, and District Chiefs Brady Hummer and Josh Pennino and Capt. Tom Peters for assisting with the effort.
"I'm sure I speak for all residents of Safety Harbor when I say how proud I am of Austin and other department members who voluntarily stepped up, to participate in this response and spend time away from their families to help those in need," Stefanic said. "I'm not shocked one bit, though. It's what our fire department members do every day, 24/7."