Safety Harbor City Commission pauses decision on proposed hotel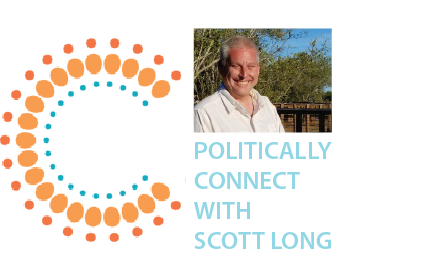 The Safety Harbor City Commission pushed the "pause" button on a hearing at its July 16 meeting over a land-use change necessary for a Candlewood Suites hotel to be built at Oakbrook Plaza so it could get more information.
The quasi-judicial hearing, which went so long that two unrelated agenda items were delayed to a future meeting, included testimony from city staff, the applicant and several "affected parties" who are opposed to the hotel. When it was determined that information necessary to make a decision wasn't available, the Commission finished all aspects of the hearing but voted unanimously to postpone a vote until its Aug. 20 meeting.
KOS Corp., the long-time owner of the shopping center at the southwest corner of McMullen Booth Road and Enterprise Drive, wants to build a Candlewood Suites on the same footprint as a building on the northwest corner of the property that previously housed offices and restaurants. City Commission in 2014 voted to permit hotels as an allowable use on the land, so long as the hotel meets certain criteria, but now that KOS is moving forward with its hotel plan, a land-use change request triggered a major site plan modification and the July 16 hearing.
Lauren Rubenstein of the St. Petersburg law firm Denhardt and Rubenstein represented the Countrypark Homeowners Association during the hearing, and questioned whether city staff had included the property's preservation lands in its calculations over how many hotel rooms were permitted. City staff admitted that they had not, and because that information would require a new survey prepared by the applicant in order to make an exact calculation, Commission decided to delay a vote pending that and additional information rather than to make approval conditional on the calculation not changing anything. The application states the hotel will have no more than 72 rooms, but that number could be limited depending upon the new calculation.
Rubenstein also questioned whether the city properly interpreted its code concerning "transient housing," which is separate in city code from "hotels," but refers to hotels nonetheless.
Additionally, Clearwater resident Susie Adriance, who led a petition drive and Facebook page opposed to the hotel, and other nearby residents who were granted "affected party" status, questioned whether Enterprise Road is classified as a "signalized arterial" road or a "collector" road. City staff used the 2017 Level of Service Report, prepared by Pinellas County's metropolitan planning organization Forward Pinellas, that considers Enterprise Road a signalized arterial road as the basis for its determination, but Pinellas County maps still list it as a collector. The difference is key because the city's land development code says hotels must be located within 300 feet of a signalized arterial road.
Commission will consider the answers and clarifications to those three issues as part of the evidence presented on July 16 when it is expected to make a final decision on Aug. 20.
POSTPONED
Because of the length of the Oakbrook Plaza hotel hearing, Commission needed to vote to extend the meeting past 11 p.m. with a "hard stop" of midnight, so at the recommendation of City Manager Matt Spoor, it voted unanimously to delay two agenda items to a future meeting:
Design incentives for builders: Commission previously indicated its support for city staff to recommend a series of design incentives for builders to foster "small town charm." The Planning & Zoning Board developed a point system that would reward builders with fast-track permit approval or reimbursement of some impact fees depending upon how many "small town charm" items were included in their proposal.
Tree ordinance Land Development Code amendment: Commission previously indicated its support for a number of changes to the city's tree ordinance suggested by city staff, including the city arborist.
OTHER ACTION TAKEN
Lawsuit against Florida statute: Commission voted 5-0 to approve a resolution to join with other Florida cities in a lawsuit against a Florida Statute that limits cities' abilities to regulate firearms.
Main Street improvements contract: Commission voted 5-0 to approve a contract with Morelli Landscaping Inc. for just less than $200,000 in improvements to Main Street, which among many other things would include closing off the Main Street entrance to the city-owned parking lot at the corner of 8th Avenue and Main Street, which will result in five parking spaces being built, and building a "pocket park" on the same property.  
Financial advisory services contract: Commission voted 5-0 to approve a contract with Public Resources Advisory Group to advise the city on financing the acquisition of $1.4 million in land and $8.6 million in water and sewer projects, and also voted 5-0 to approve resolution to allow the city to move forward with those capital projects and pay for them from future financing.
Zoning assignment: Commission voted 5-0 on first reading to assign the R-2 (single family residential) zoning classification to recently annexed property at 1709 Main St. and at the intersection of Main Street and Pine Avenue.
Code Enforcement Board appointment: Commission voted 5-0 to promote Code Enforcement Board alternate Andy Steingold to a full member and appoint Gisela Bennie as the new alternate.  
MISSED THE MEETING?
Watch the video of it on the city's website here: http://safetyharbor.granicus.com/MediaPlayer.php?view_id=6&clip_id=2013
NEXT MEETING
7 p.m., Monday, Aug. 7, though a public Budget Workshop for Commissioners to review the proposed 2018-2019 budget is scheduled for 5:30 p.m., Monday, July 23. A copy of the proposed budget can be found here: http://safetyharbor.granicus.com/GeneratedAgendaViewer.php?view_id=6&event_id=1640