Safety Harbor City Commission holds first virtual meeting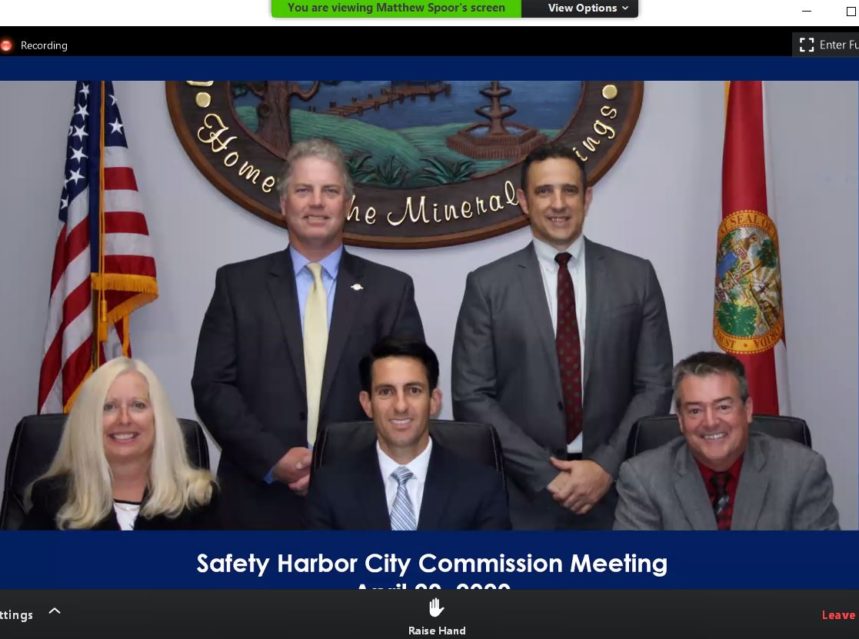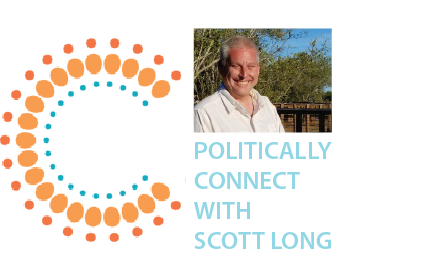 Mayor Joe Ayoub and Commissioner Carlos Diaz took their oaths of office Monday night via the Zoom platform, as the Safety Harbor City Commission held its first-ever virtual meeting with about 70 people listening in via their web browser, mobile device or on a toll-free call.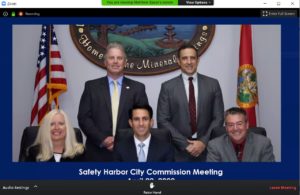 Even though it was held virtually, it was Commission's first full meeting since March 2. The March 16 meeting was replaced by a brief special meeting so Commission could declare a state of emergency in the city as limits on the size of public groups were recommended to thwart the spread of the coronavirus, and the April 6 meeting was canceled completely after Pinellas County issued a "shelter at home" resolution.

Commission doesn't anticipate being able to hold live meetings until the end of May or early June at the earliest, but hopes that its May 4 meeting will include video of Commissioners and city staff conducting business individually at their respective homes, and possibly be aired on Clearwater's public access TV station. Monday's meeting was audio only, with all Commissioners participating from home and only a few city staffers present at City Hall to facilitate the broadcast.

OTHER ACTION TAKEN
Extend state of emergency and allow virtual meetings: Commission voted 5-0 to extend the city's State of Emergencyand to allow Commission and advisory board meetings to be held virtually during the crisis.
Vice Mayor appointment: Ayoub chose Vice Mayor Cliff Merz to serve a second consecutive year in the role.
Typographical error in Harbour Point West final plat: Commission voted 4-0, with Ayoub abstaining at the advice of City Attorney Nikki Day because he lives within 500 feet of the development, to approve a change in the owner's name of the previously approved final plat approval for the Harbour Pointe West mixed-use development because a typographical error was discovered after Commission had unanimously approved the resolution.
Code Enforcement lien reduction request: Commission voted 5-0 to reduce a Code Enforcement lien on 3 Octavia Way from $6,783.73 to $425, covering administrative and filing costs.
Approval of contract for building inspection services: Commission voted 5-0 to approve a contract with Quorum Services LLC to handle building inspection services until a new official can be hired.
Code Enforcement Board appointments: Commission voted 5-0 to reappoint Liz-Ambler Conkle, Damon Lister and Gisela Bennie to the board that hears Code Enforcement complaints

MISSED THE MEETING?
Listen to an audio recording of it on the city's website here: https://safetyharbor.granicus.com/MediaPlayer.php?view_id=6&clip_id=2229.

NEXT MEETING
7 p.m., Monday, May 4.