Safety Harbor Tree Moratorium Passes on First Reading, 4-1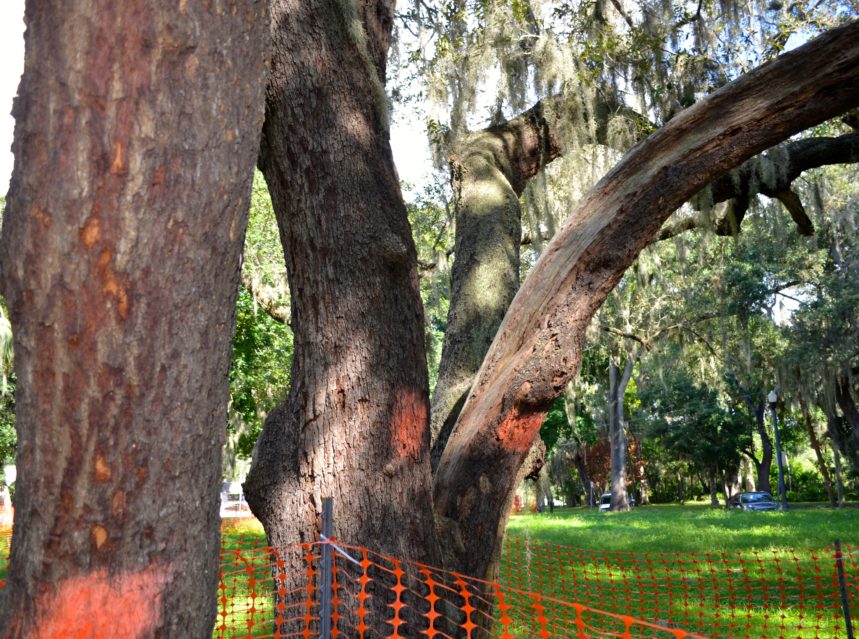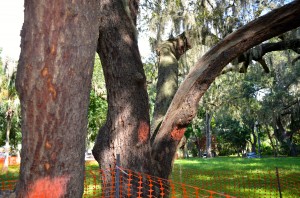 The Safety Harbor City Commission approved an ordinance that would temporarily prohibit the removal of trees in the city by a 4-1 vote on Monday night.
Ordinance 2014-18, which calls for a moratorium on tree removals in town until at least April 1, 2015, was approved by the Planning and Zoning Board on October 16 by a vote of 4-3 and now must clear one more hurdle – a second reading on November 3 – before it would take effect.
The moratorium would exclude any dead and/or diseased trees, or any trees that are deemed unsafe by county officials. It would remain in effect until the city's new tree ordinance is enacted. Violation of the moratorium could result in heavy fines and possibly a court appearance.
Following weeks of protests, contentious debates and lengthy meetings, spurred by the removal of 13 trees on the Safety Harbor Resort and Spa property, last night's decision was reached quickly, with little opposition or fanfare.
"We really need this to be passed, I hope it is passed, because obviously we are a tree city, and I would like to see us hold that name proudly," local historian, entertainer and activist Laura Dent told the commission.
"Right now, when people see all these trees being cut down, it makes us look pretty silly, being a tree city."
After taking a couple more questions on the item the commission discussed the issue, at which time Commissioner Rick Blake expressed his opposition to the moratorium.
"I think it's a good idea to bring the tree permitting in house, but I think the moratorium is a bad idea," Commissioner Blake said.
"I don't think it's going to curb development, like is the intent, I think it's just a direct disregard for property rights and it's going to hurt individual families more than it is the builders."
Despite the opposition, the ordinance passed by a vote of 4-1, with Commissioner Blake casting the sole "nay" vote.
The second and final reading of the item is scheduled to take place during the next City Commission meeting on November 3.
Related:
Ed. Note: Commissioner Rick Blake owns the parent company of Safety Harbor Connect.com