Safety Harbor Library Announces Wi-Fi Hotspot Lending Program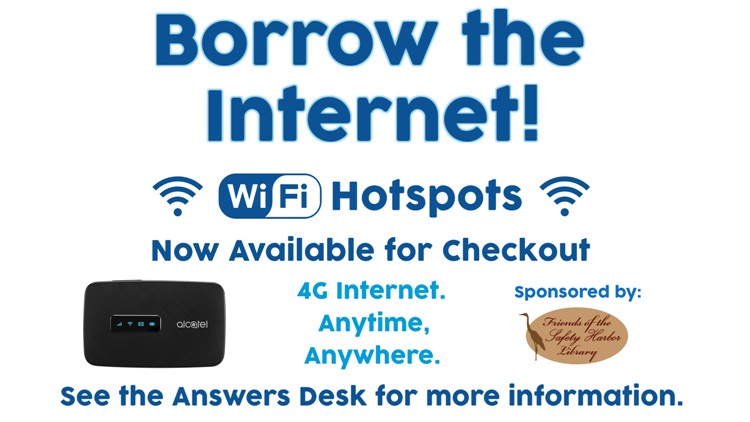 The Safety Harbor Public Library announces lending of Wi-Fi Hotspots to Pinellas Public Library (PPLC) card holders beginning in April. The checkout period is 28 days, with 18 years the minimum check-out age. Not all websites can be accessed due to security web-guard filters. Hotspots must be picked up and returned directly to the Safety Harbor Library. The Hotspot lending program is sponsored by the Friends of the Library designed to help students and families without Internet access.
For more questions and information about reserving a Wi-Fi Hotspot, contact the Answer Desk by phone, 724-1525 x 4112 or email, shplref@cityofsafetyharbor.com. The Library is located at 101 2nd Street North, Safety Harbor.