2014 Safety Harbor Bloom N Art N Chalk Fest This Weekend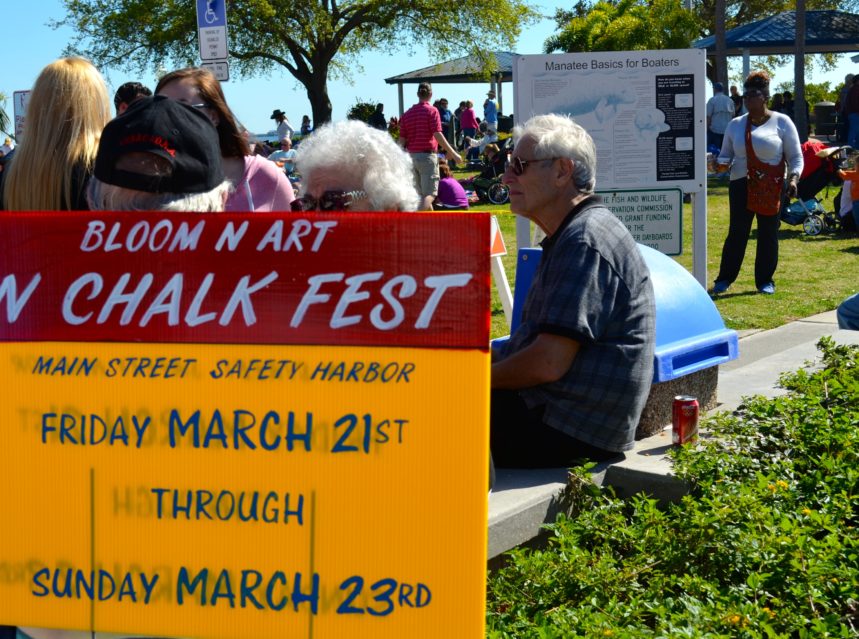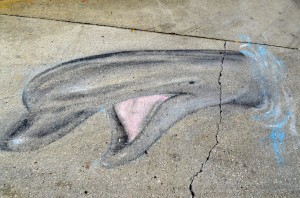 In just six short years, the Safety Harbor Bloom N Art N Chalk Fest has blossomed from the first event of its kind in Pinellas County to one of the most prestigious chalk festivals in the country.
Organizers Bobbie Wheeler and Stacy Roth, along with countless other volunteers and supporters, have worked tirelessly to turn what started out as a small street event into a big production, attracting nationally renowned artists and large crowds.
And while the pair hope to continue to grow the event without having it lose its Safety Harbor charm, they believe this year's festival could be one of the biggest and best yet, due to factors ranging from favorable weather predictions to less competition from other events in the area.
"The three issues we deal with as organizers are weather, artist commitments and other chalk fests," Wheeler, president of the Safety Harbor Museum and Cultural Center's board, explained. "This year has been favorable to us in all three aspects."
"We usually get around 25 artists to commit early, and then more sign on as we get closer to the event," Roth said. "This year we had 40 artists commit early, so we know it's growing."
"But we're not trying to be Sarasota," Wheeler added, referring to the renowned chalk festival that takes place just south of the Sunshine Skyway bridge. "We'd like to get bigger, but we want to keep it quaint and within the flow of the Safety Harbor community."
This year the festival is drawing professional as well as amateur artists from near and far.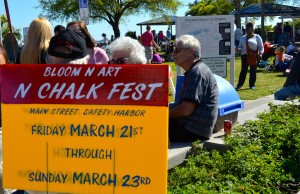 Michael Las Casas, a renowned 4D artist whose creations appear to crawl up the side of buildings, recently committed to appear, and artists from Missouri, Georgia and, of course, Safety Harbor will also participate.
The event kicks off with a "soft chalking" on Friday night and then a block party at the 8th Avenue Pub on Saturday; it will also feature a kids chalk art area, a cartoonist, entertainers from Busch Gardens and live music.
The additional activities are all part of the plan to grow the festival, according to Roth and Wheeler.
"We're trying to get more entertainment," Roth said. "We want to start growing it to where we're adding other mediums."
But they both said the Safety Harbor chalk festival will always place a high priority on the artists, which is one reason why so many of them enjoy coming to this quaint little community.
"Lake Worth is one of the biggest ones in the country and when we went there, everyone we talked to said they heard about us and they like us," Roth said. "And it's because they know we take care of the artists."
"They love the town, the people, and they love the idea that we have hosts who they can stay with while they're here," Wheeler added.
"They're doing the work for free, so we do as much as we can for them. We're even hosting artists' pets this year!"
For more information on the 2014 Safety Harbor Bloom N Art N Chalk Fest, or to donate money, time or supplies, visit the event's website or Facebook page or call 813-495-5757.