Longtime Safety Harbor HR Director Bill Cropsey Passes Away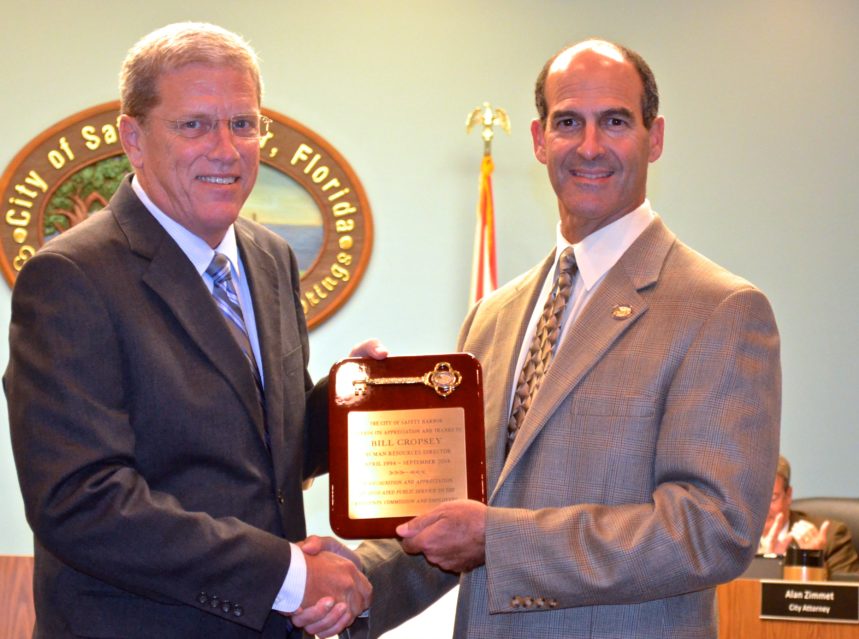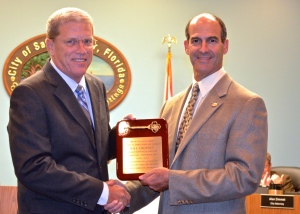 Bill Cropsey, Safety Harbor's longtime human resources director who retired last fall after 20 years of service to the city, was found dead in his home of natural causes on Monday, January 5, 2015.
He was 54 years old.
Cropsey was considered to be a beloved and respected member of the staff during the two decades he worked at City Hall.
Last September, during a City Commission ceremony recognizing his service, Mayor Andy Steingold described Cropsey's invaluable committment to the City of Safety Harbor
"Mr. Cropsey has served 23 different commissions…five city managers and 50-plus commissioners over his 20 years of service to the city," the mayor said. "He's been a hard-working and dedicated employee."
"It's not often in today's world where people stay on the job for 20 years. Bill's loyalty and commitment will be sadly missed here in Safety Harbor."
The news of Cropsey's untimely death has hit City Hall hard.
Many of Bill's coworkers have expressed deep regret over the news of his sudden passing.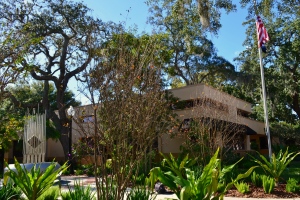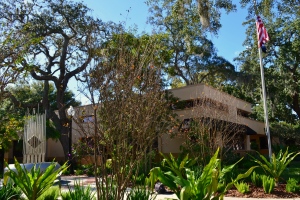 "City Hall has been in shock and mourning since we heard the news earlier this week," City Manager Matt Spoor, who worked with Cropsey for 10 years, told Safety Harbor Connect.
"Bill was enjoying his retirement, riding his new bike, which the employees purchased him as a retirement gift, on a regular basis," he continued. "He told me he liked his old bike better, though, because he thought it gave him more of a workout because it was old and made noise when he rode it. The new bike was too smooth and fast!"
"Bill was a simple, hardworking and honest man who valued his family and friends," Spoor added. "He will be missed by many, including hundreds of current and former Safety Harbor employees."
Kim Nicholls, who succeeded Cropsey as the city's HR director, also weighed in on her predecessor's passing.
"Bill Cropsey facilitated a seamless transition when I started as the new Human Resources Director with the City of Safety Harbor back in September, 2014," Nichols wrote via email.
"Although our time together was short, it felt as though we had been friends for a very long time. Even after his retirement he was there for me, always calling to check in, offering his help," she added. "Bill was a genuine, caring man who valued the City of Safety Harbor."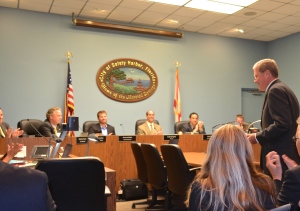 When reached for comment, Mayor Steingold had this to say about Bill's passing.
"Prior to his recent retirement, I saw Bill just about every morning for the past 9 years, during which time we spoke about not only the city, but life in general," he wrote.
"Bill was a straight shooter and did not cookie coat anything. Most of all, Bill was a friend to all. My thoughts and prayers go out to his parents, family and friends."
As of today, there has been no word on funeral arrangements or a memorial ceremony for Mr. Cropsey.
Related: