Scenic Safety Harbor: Emotional Run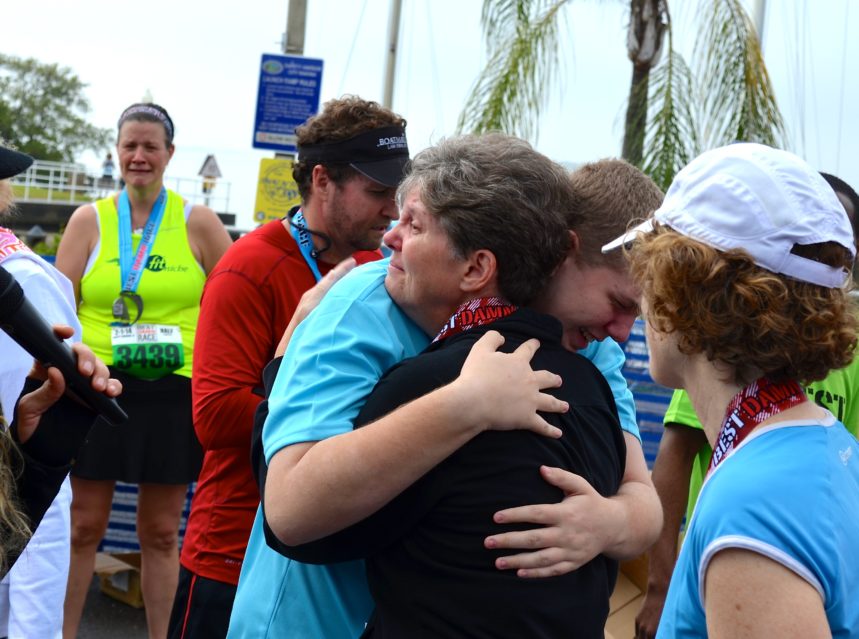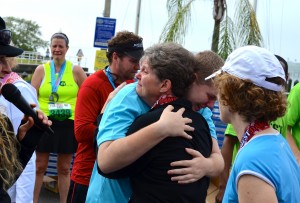 There's been a lot going on in Safety Harbor since the start of the New Year, from commission candidate forums to a gathering of thousands of the Best Damn Racers in the Tampa Bay area.
This week's scenic look at the city is from that race; it' s a shot of Olsmar's Mindy Crawford crossing the finish line of the event's 5K as part of her road to recovery from a debilitating stroke.
The photo is of Crawford hugging her 16-year-old son, Cuinn, who also ran the 5K, after she crossed the finish line.
As you can see in the picture, everyone around the pair was pretty choked up, including your truly. It was an emotional moment indeed.
Have any photos of Safety Harbor you'd like to share? Upload them right to the site, or email them to me at jeff@safetyharbor.com.