Fun and Entertainment are at Your Fingertips in Safety Harbor!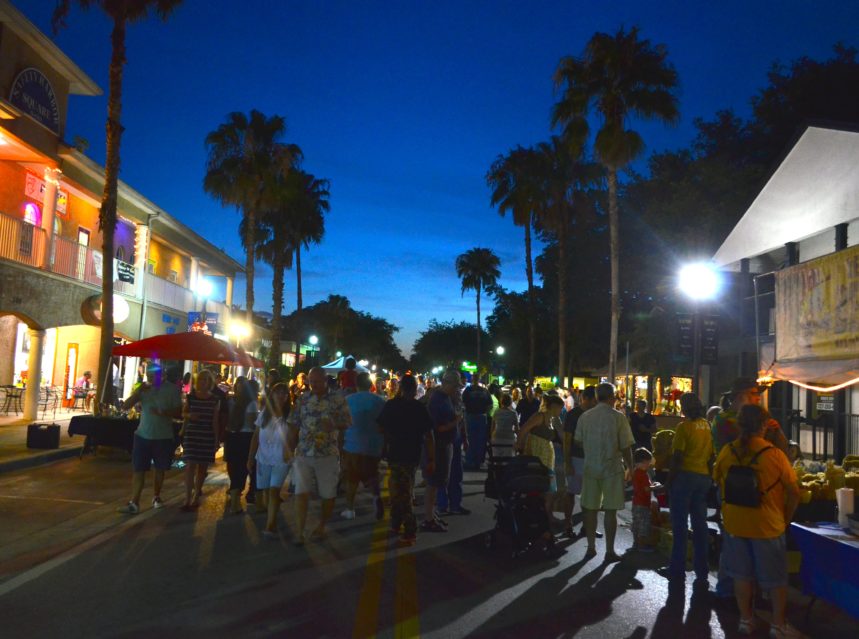 An impressive witches' brew is bubbling up for tonight's Fright Night themed Third Friday festivities. The elixir has been perfectly cooked with a little eye of newt, a dash of werewolf fur, and pinch of scary, all delicately mixed into a night of fun. Your favored vendors, delicious foods, and entertainment will have Main Street packed with friends, family, and maybe some festive Harborites enjoying the night in costume. As always, this is a night for everyone to enjoy – ghosts and ghouls included!
Expecting quite a turn out on Saturday morning, John Wilson Park and Main Street will be filled with practitioners, artisans, and supporters for the annual Healing in the Harbor Holistic Health Expo and a 5K Run-Walk. After warm ups, runners will be taking off at 8:30 AM to enjoy a 5-K travel along Safety Harbor's scenic routes through Bayshore Boulevard, the Marina, and Philipe Park; circling back to Main Street. Following the race, the 3rd Annual Healing in the Harbor event begins promptly at 10:00 AM and continues till 6:00 PM. Besides being a one-stop shop for a variety of holistic products, this event includes great music, drummers, healthy foods, massage therapist, health and wellness merchants and much more for you to enjoy.
If you think that was it, you're mistaken. The Safety Harbor Museum and Historical Society will be hosting an Old-Fashioned Coffee House Benefit from 6:30 PM to 10:00 PM on Saturday night at the Safety Harbor's Presbyterian Church. The event includes an unveiling of the Church's historical marker, live music played by Jeff Jones and Friends, and an open mic from 8:30 PM to 10:00 PM.
Safety Harbor Third Friday Music Series October 2015
When: Friday, October 16th from 6:00 PM – 10:00 PM
Where: Main Street, from 6th Avenue to the intersection of Bayshore Boulevard
Theme: Fright Night
Charity: Safety Harbor Library Foundation
Parking: Any of the public lots, including across from City Hall on 8th Avenue South and behind the Harbor Pointe complex at the east end of Main Street; side street parking where permitted.
Cost: Admission is free; prices for vendor food and merchandise vary.
Contact: City of Safety Harbor, 727-724-1555
Healing in the Harbor Holistic Health Expo and 5K Run
When: Saturday, October 17th from 10:00 AM – 6:00 PM
Where: Main Street and the John Wilson Park Gazebo; 401 Main Street, Safety Harbor
Cost: Admission is free; prices for vendor food and merchandise vary.
Contact: HealingInTheHarbor@yahoo.com
Old-Fashioned Coffee House Benefit
When: Saturday, October 17th from 6:30 PM – 10:00 PM
Where: Safety Harbor Presbyterian Church; 255 Fifth Avenue South, Safety Harbor
Suggested Donation: $10 per person; Concessions available for purchase.
Contact: 727-724-1562