Halloween: A Perfect Time to Experience the Ghosts of Safety Harbor!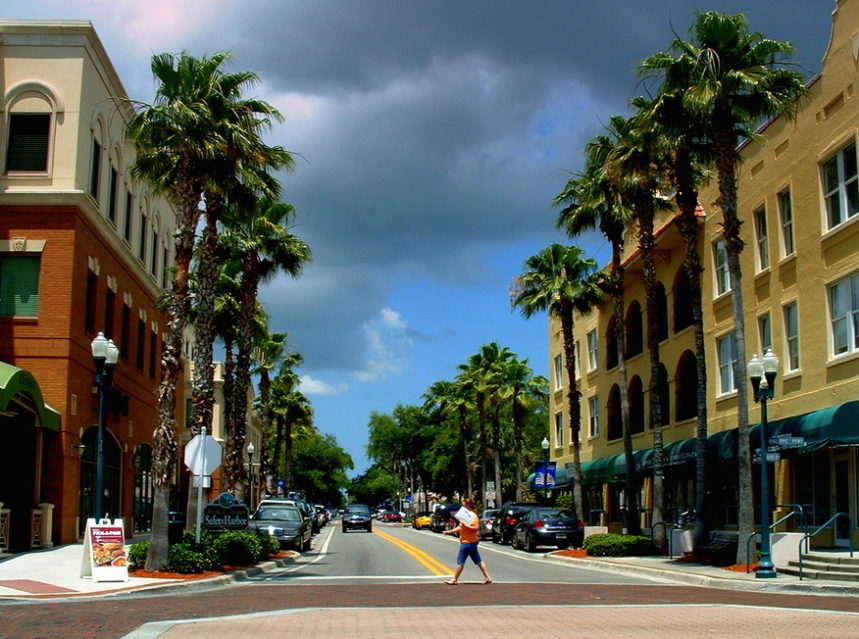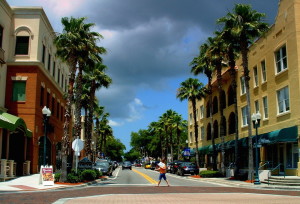 It's fitting that my 13th blog post would be about the spooky sightings and creepy sounds witnessed by locals and visitors alike when they spend a hair-raising evening enjoying a Ghost Tour of downtown Safety Harbor. Hosted by Laura Dent, a 34-year resident and avid history buff, the tours began a few years ago with a daytime Historical Walking Tour and then branched out into the more mysterious evening version. Her two hour walking Ghost Tour visits dozens of our historical downtown locations known for their paranormal activity.
Laura shares an array of unusual photos taken on previous tours, including strange orbs, unexplained lights, and even a few ghostly figures caught on camera. The evening begins on Main Street across from the Paradise restaurant at the building that was once the Francis Hotel, a notable structure that is celebrating its historic marker ceremony during October's Third Friday street fair. In its sunken living room off to the right of the front door tour participants have observed a strange energy that has been picked up by more than one snapshot. Some evenings are quiet, and then sometimes…well, you can just never tell what odd surprises may be lurking around an unsuspecting corner on any given night. And that's what makes a Safety Harbor Ghost Tour so fun!
The tour includes insights of our little town through historically relevant stories, folklore and local legends; from it's origins as a Tocobaga village with its ancient burial mounds, through the days of Pioneers, Pirates and Spanish Conquistadors, to its incarnation as a destination for miraculous healing with its "Fountain of Youth", and the days as a hotspot for 20th Century celebrities and mobsters. So much happened here, it's no wonder some celestial spirits continue to linger!
On the third Saturday of the month, local psychic Caryl Dennis accompanies the tour and enhances the experience with Touching the Invisible, a special event that offers participants the chance to learn to perceive beyond the physical. These tours start with an hour preview at the Paradise Restaurant, which offers half price appetizers and happy hour drink pricing to make the preview presentation even more fun. It's a great way to get into the spirit of Halloween!
Ghost Tours are offered every Saturday and require reservations, but are also able to be organized on other days of the week with a minimum of two people. Laura offers not only the standard walking version of both the Historic Downtown Tour and Ghost Tour but has also hosted bus tours for local assisted living facilities. Availability can be checked on her web site safetyharbortours.com, or by calling 727-687-8785. She invites everyone to come join her this Halloween season for a fascinating and mysterious stroll through our extraordinary village!
~written by Barbara Ulmer, Safety Harbor resident blogger