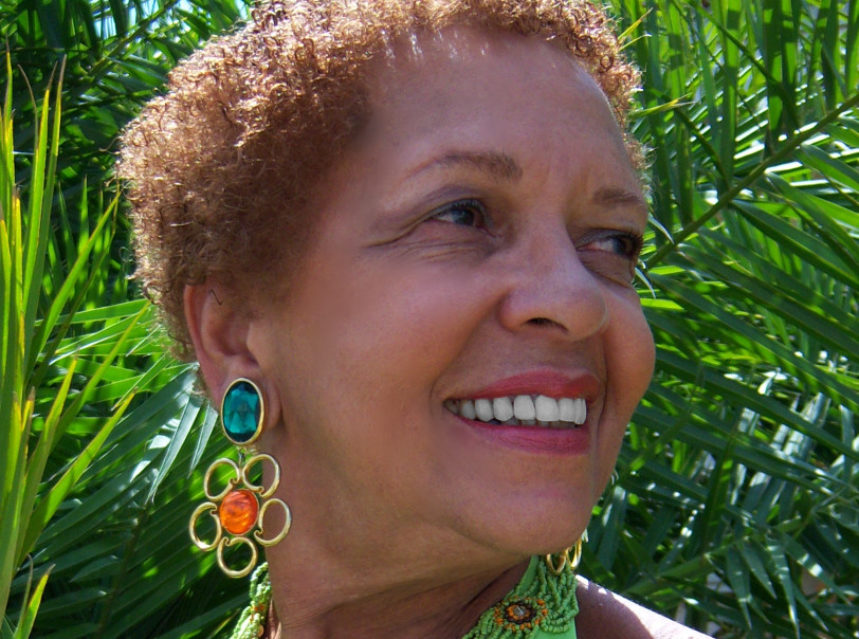 I decorated my home as a sanctuary containing all that is meaningful to me. The likenesses of four generations of family grace the walls. Religious artifacts are strategically placed for worship and protection. The computer, tv, and phone assure my connectedness with the outside world. Cards decorate a tall cabinet, symbols of loving relationships shared with friends. And books, of course the books, carrying me to places I have visited in reality and in my imagination. The woodland view from my lanai is as important as my interior décor.
Coronavirus has erupted labeling me at-risk. The safe-at-home order is issued. I step outside my door There are no guards with rifles to shoot me if I venture far, but I dare not wander off. The spray of Covid-19 can kill as surely as bullets. I step back inside. How does one draw the line between fear-based mentality and rational precaution? My home, once a sanctuary, has become a prison with invisible bars.
Finally, some restrictions are lifted. There is a quickening in my body. The energy field is tingling. Blood is flowing, no speeding, through my veins. Anticipation. For the first time in eight weeks, I leave my complex, and the tires of my car glide onto and embrace Bayshore Boulevard. I park beside the marina, exist my vehicle, cross the parking lot, then step onto the expanse of grass.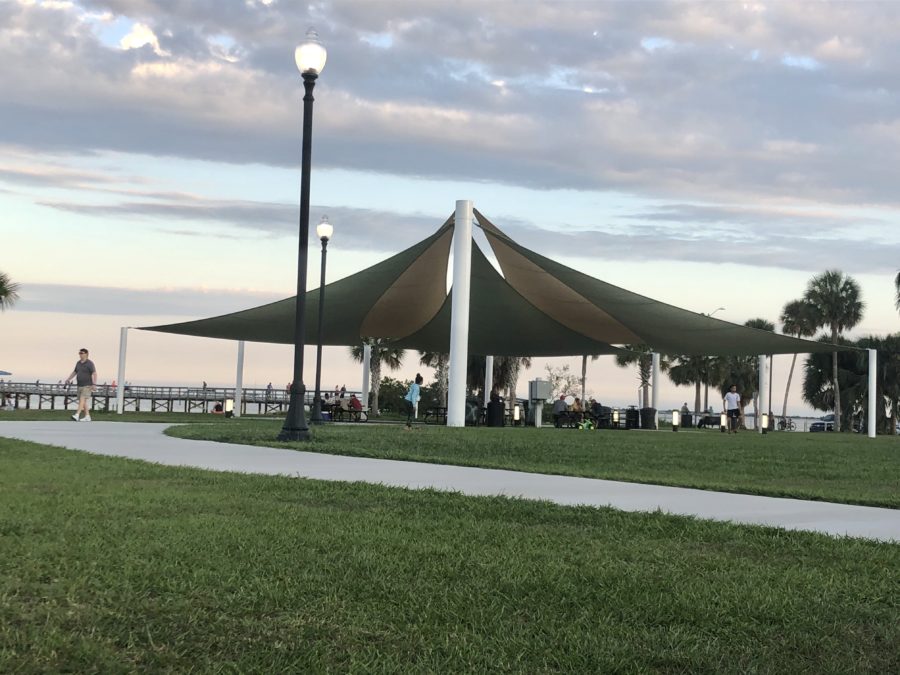 It's early evening and Waterfront Park hosts fifteen people at most, a reversal of the old saying "safety in numbers." In this case, the fewer the numbers, the greater the safety. Two friends approach, and as I smile I extend my arm in a strong outward motion. They respect the symbolic stop sign. Our human energy fields cross the six-foot boundary and unite in shared friendship and wished-for hugs. Lavender blue clouds outlined with the gold of the western sun, enfold us like a protective dome.
I return to my car and head home, renewed. My world of safety has expanded. My freedom of choice has increased. As I approach my door, the invisible bars dissolve. No longer a prison, my home is once again a sanctuary.