Fourth of July tops City Commission agenda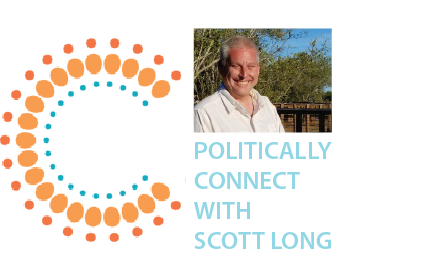 The Safety Harbor City Commission will discuss what the city's annual Fourth of July celebration will look like this year, if it is held at all, and will continue its ongoing discussions about how to financially help residents and businesses affected by the COVID-19 crisis when it meets virtually on Monday night.
Monday's meeting will begin at 7 p.m. Here is the link to the agenda, with additional material, known as "backup," available via the hyperlink on each item: https://safetyharbor.granicus.com/GeneratedAgendaViewer.php?view_id=6&event_id=1797
City Hall will not be open for Monday's meeting, which will be conducted via the Zoom application that many residents are using more and more during the coronavirus crisis. Residents can watch or listen to the meeting in these ways:
Residents can participate as normal during individual agenda items or the Audience to be Heard portion at the beginning of the meeting for items not on the agenda or items on the consent agenda. Residents have three choices on how to participate:
Email: Send your comments to pcomment@cityofsafetyharbor.com prior to the meeting. Emails of 500 words or fewer will be read during the meeting, with longer emails not read but distributed to Commissioners.
Mail: Mail your comments to City Clerk, Attn: Public Comment, 750 Main St, Safety Harbor, FL 34695. Letters of 500 words or fewer will be read during the meeting, with longer emails not read but distributed to Commissioners. Also note that mailed comments must be received by Monday to be included in Monday's meeting.
"Live:" Residents watching or listening to the meeting live via the Zoom link or Zoom app can click on the "Raise Hand" icon on the Zoom app or in their web browser and wait to be recognized by Mayor Joe Ayoub, and those listening in via phone can press *9 and wait to be recognized by the mayor.
FOURTH OF JULY CELEBRATION
The city continues to monitor health guidance from Pinellas County, the State of Florida and the Centers for Disease Control on maximum size for groups, which has made planning for the annual Fourth of July celebration at Safety Harbor Waterfront Park a challenge. Monday, city staff will suggest four options for Commission to consider:
Hold the Fourth of July celebration as planned, with vendors, entertainment and fireworks. Concerns staff have with this option include managing density and social distancing and depleted staff resources with the city and Pinellas County Sheriff's Office.
Host only a fireworks show. Concerns staff have with this option include managing venue closings and depleted staff resources with the city and Sheriff's Office.
Postpone the fireworks show to another date.
Cancel the celebration. The cities of Clearwater, Gulfport and Sarasota have canceled their celebrations, and St. Petersburg intends to hold just a fireworks display. The cities of Treasure Island, Tarpon Springs and Dunedin have not made a decision on their celebrations.
This agenda item deals only with the city's Waterfront Park celebration, and not the annual parade, which is organized by American Legion Post #238 as a special event approved by Commission, which could revoke the permit if it wishes.
RESIDENT AND SMALL BUSINESS ASSISTANCE
At its past two meetings, Commission has had lengthy conversations about how it can help provide financial relief to residents and businesses affected by the COVID crisis. Monday, those discussions will resume with Commission getting updated numbers on how many residents and businesses have received help from Pinellas County's $173 million in federal CARES Act money and any additional assistance Pinellas County may be considering.
Monday's agenda includes details on two possible relief programs, though Commission has discussed others previously and is welcome to discuss others on Monday, too:
Small business grants: The City of Largo has initiated a program offering $1,000 cash grants to qualifying businesses. Among the qualifications are: brick-and-mortar location with a current tax receipt, no outstanding code enforcement issues, independently owned with between two and 50 employees and was forced to close by one of Gov. Ron DeSantis' orders. City staff estimates about 200 businesses in Safety Harbor would qualify under the same rules, and funding would come from the General Funds Reserves fund.
Residential utility credits: The city has had talks with 211 Tampa Bay Cares, which is qualifying residents for Pinellas County's CARES Act assistance, about getting a list of Safety Harbor households who have applied and qualified. Each of those households could receive $200-$300 from the city. As the county expands the program, the city could expand its program as well.
ALSO ON THE AGENDA …
Annual update to the city's Capital Improvements Element: Each year, Commission must approve the annual update to the city's five-year Capital Improvement Schedule to reflect the city's schedule of capital improvement projects and its Level of Service report, which shows how well it is doing with state benchmarks. The city's Planning & Zoning Board has unanimously recommended approval of the element.
Hurricane preparation presentation: The Safety Harbor Fire Department will make a presentation to help residents prepare for hurricane season, which kicks off the night of the meeting.
Consent agenda: Items expected to have little debate, such as approval of the last meeting's minutes and most contracts, are included en masse in the consent agenda, though any Commissioner can ask for any item to be considered separately. This meeting's consent agenda includes just approval of the last meeting's minutes.
HOW TO PARTICIPATE
Attend the meeting: The meeting starts at 7 p.m. via the Zoom application.Meetings typically run from 1.5 to three hours. Residents are given the opportunity to speak on all agenda items, except for presentations and consent agenda items. Follow the instructions included above to comment, have your comments read or be distributed to Commissioners prior to the meeting.
Contact your Commissioners in advance by emailing them. (City Hall is currently closed because of the coronavirus):
Mayor Joe Ayoub – jayoub@cityofsafetyharbor.com
Vice Mayor Cliff Merz – cmerz@cityofsafetyharbor.com
Commissioner Carlos Diaz – cdiaz@cityofsafetyharbor.com
Commissioner Andy Zodrow – azodrow@cityofsafetyharbor.com
Commissioner Nancy Besore – nbesore@cityofsafetyharbor.com