Commission says no to closing Main Street for dining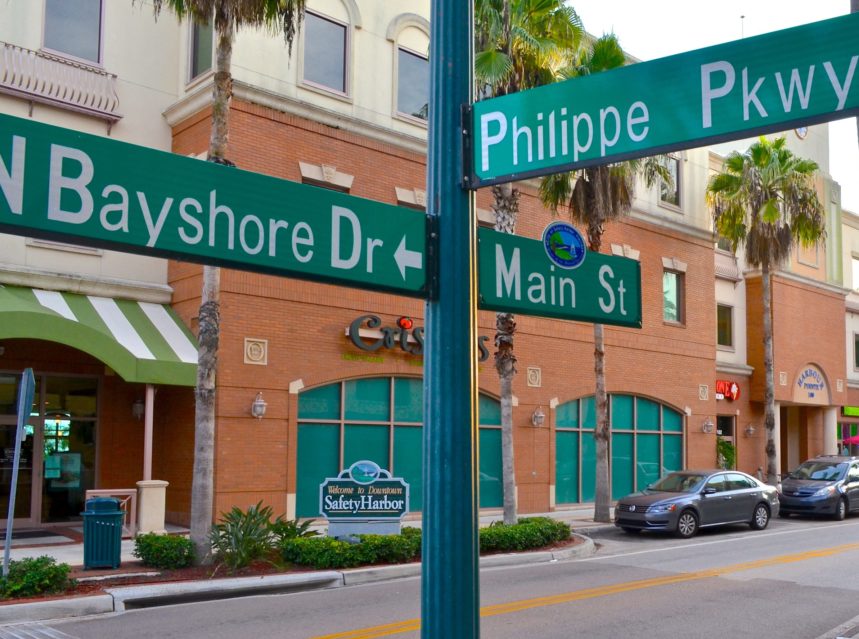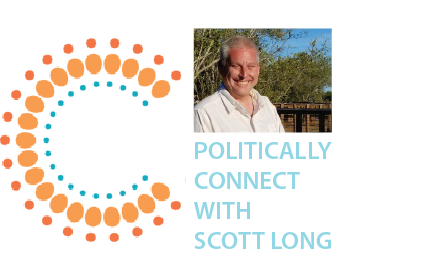 Even though it wasn't on the agenda, a lengthy discussion about how best to help residents and businesses financially through the COVID-19 crisis dominated most of Monday night's Safety Harbor City Commission meeting, with most Commissioners uncomfortable with an idea to close down Main Street for brief periods to allow for expanded outdoor restaurant dining.
Commissioners got through the night's light agenda quickly, but during Commissioner Reports at the end of the meeting, Mayor Joe Ayoub suggested that City Manager Matt Spoor could use better direction prior to June 1's scheduled Commission discussion on financial assistance so he could narrow down the information for Commission to consider.
At its April 20 meeting, Commission discussed two ideas – one, championed by Commissioner Carlos Diaz to give all residential utility customers a $25 voucher to spend at local businesses, and a second, favored by Mayor Joe Ayoub, to give all city commercial utility customers a credit on their bill. After lengthy discussion, Commissioners asked Spoor to come up with some options and report back at the June 1 Commission meeting, at which point the city would have more data on how efforts at the Pinellas County level were working.
On Monday, City Attorney Nikki Day cautioned Commission that legally any financial assistance it wanted to extend would have to meet two standards – it would have to serve a "public purpose" and it had to have proper controls to ensure that it is actually used for that "public purpose."
Diaz started the discussion by saying his concern was fairness and that he was comfortable with a budget of $200,000 for whatever was decided. Vice Mayor Cliff Merz said that if a utility bill credit was decided on, he wanted it to be clearly stated on the water bill how much each customer and all customers total were receiving. Commissioner Andy Zodrow said that whatever was decided, the city should embark on a public relations blitz to make sure residents knew about it and understood it.
Spoor told Commission that he had recently went on a "listening tour" of local business owners, and most were not in favor of the commercial utility bill credit because, for many of them, utilities are included in their rent.
Ayoub said he wanted whatever the city decided to do to be "impactful," and said a $25 credit would be easily overlooked by and not make a difference in the lives of many residents, but a more targeted program to residents or businesses in need would have a bigger effect. He suggested a simple application residents and businesses could fill out to get cash payments more quickly.
Commissioners will discuss all of those options and more again on June 1, but one idea that appears dead for now is closing down Main Street on weekend nights to allow restaurants to expand their outdoor dining.
Ayoub had brought up the idea at the April 20 meeting, but most Commissioners were uncomfortable discussing it that early in the state's reopening plans. Ayoub tried again Monday, but aside from Diaz, who said he was skeptical it would have much of an effect but was willing to try it, he found no other Commissioners willing to move forward with his idea of closing Main Street from 5-10 p.m. on Fridays and Saturdays. Commissioners who were opposed said they were worried it might turn into a Third Friday-like event with crowds of people in excess of what is allowed under current Centers for Disease Control guidelines.
OTHER ACTION TAKEN
Contract for Folly Farms gazebo installation: Commission voted 5-0 to approve a $62,500 contract with Morelli Landscaping Inc.to assemble and install a previously purchased gazebo kit at the Folly Farms park. Commissioners and Spoor admitted that the optics of spending so much to install a gazebo in the current climate weren't good, but reminded residents that George Weiss has donated $1.4 million to the city, including most of the land for Folly Farms, and his dream for the property was to have a gazebo, the kit for which he paid for himself. The money for the construction is also coming from Penny for Pinellas funds, which must be spent on capital improvement projects and can't be directed toward providing assistance to residents or businesses.
Agreement with Pinellas County Property Appraiser to secure protected information: Commission voted 5-0 to approve an agreement with the Pinellas County Property Appraiser to protect the security of properties in the city that qualify for "protected address status."
Finance Advisory Committee appointments: Commission voted 5-0 to reappoint regular members Nadina Orozco and Steve Xanthoudakis and alternate member Christos Politis.
National Public Works Week proclamation: Public Works Director Ray Boler presented Commission a PowerPoint presentation of the work his staff has done.
MISSED THE MEETING?
Watch a video of it on the city's website here: https://safetyharbor.granicus.com/MediaPlayer.php?view_id=6&clip_id=2234.
NEXT MEETING
7 p.m., Monday, June 1. The meeting will be conducted via Zoom video-conferencing again, with the hope of resuming live meetings on June 14. A Building Permit Fees workshop that was scheduled to precede the Commission meeting has been postponed.