Build a Little Free Library for Safety Harbor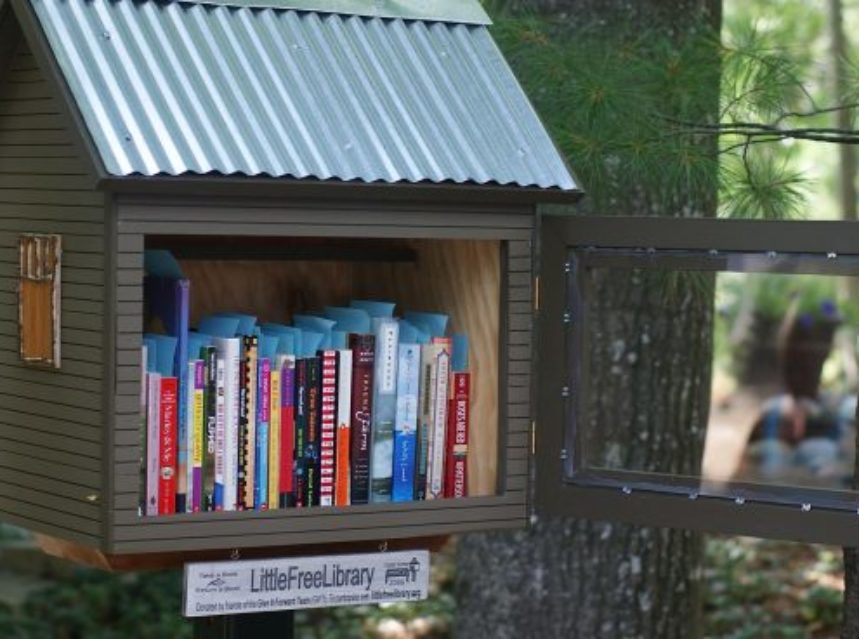 Dunedin has them, Eastlake just installed one, Gulfport is planning theirs…  Safety Harbor wants another Little Free Library too!
The Safety Harbor Library is sponsoring two Little Free Libraries for the Safety Harbor Community and are seeking talented carpenters or artistic residents to create a Little Free Library.  Proposed Library locations are the John Wilson Park Gazebo on Main Street and City Park on 7th Street.  If response is good, we could have even a few more in strategic places.
Little Free Libraries are neighborhood works of art housing free books, using the take a book, leave a book concept.  They are approximately 20" wide by 15" deep by 18" high and on a sturdy post or secure foundation.  It's a "take a book, return a book" gathering place where neighbors share their favorite literature and stories; a box full of books where anyone may stop by and pick up a book (or two) and bring back another book to share.
Business sponsorships are also encouraged.  For more information on Little Free Libraries and available building plans, visit http://littlefreelibrary.org/    For interest in this project, please contact, Lisa, lkothe@cityofsafetyharbor.com, or 727-724-1525 x4016.
For an article on Dunedin's Little Free Libraries:  http://www.tampabay.com/news/humaninterest/dunedins-little-free-library-program-thrives-on-take-and-give-philosophy/2160565  Please Note:  There is a Little Free Library at the Whimsey House.  We need more!!!