Exploring History and Mysteries in Safety Harbor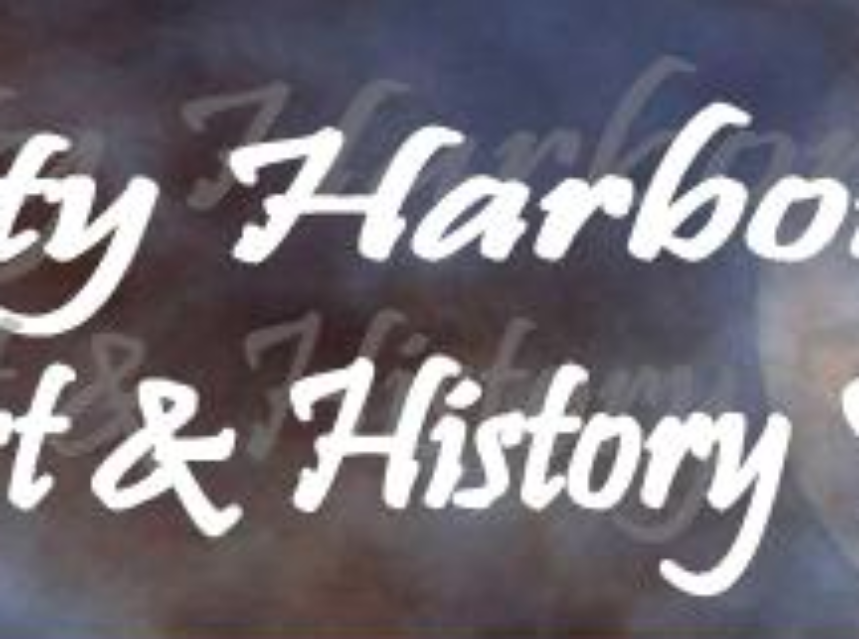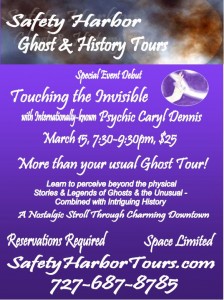 Most people love a good ghost story, and a large segment of the population has a keen interest in history.
And who doesn't enjoy walking around picturesque downtown Safety Harbor on a beautiful spring afternoon or evening?
Local performer Laura Dent recognized that by combining history, mysteries and leisurely strolls, she could hit on a number of those passions while highlighting informative and entertaining aspects of the city, and thus Safety Harbor Ghost and History Tours was born.
"There's a lot of history here, and not many people know about it," Dent, who has hosted mystery dinner theaters in town, recently told Safety Harbor Connect.
"This is a very old town with a lot of historical landmarks and interesting stories about the past," she added. "It's great because it opens it up to people who are interested in the history of Safety Harbor."
The tours originate from the Paradise diner on Main Street, with the history tours taking place during the day and the mystery tours in the evening.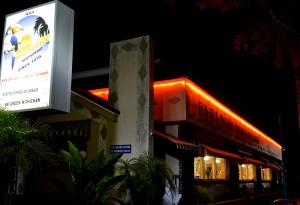 There are set days and times for most of the tours, but Dent said she will work around people's schedules, especially for larger groups.
While the tours are not very long –  a little over a mile in length with many stops along the way, according to Dent – they are packed with fascinating tidbits about the town and appeal to people of all ages.
"I recently took a group from an assisted living facility in Oldsmar, and they loved it," she said.
"I've had a variety of guests who really want to know about the human interest stories of the city."
While doing the history tour and speaking about some of the haunted aspects of Safety Harbor, Dent was asked a number of times about doing a ghost tour.
Being a veteran of mystery theater, she decided to tap into American's longstanding fascination with paranormal activity.
"People don't realize City Hall is haunted, there is paranormal activity going on at the fountain behind Starbucks, the Baranoff oak has spirits around it," she explained.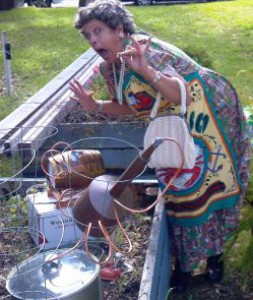 For the next mystery tour, Dent is teaming up with local psychic Caryl Dennis for an event called Touching the Invisible, which is being held on Saturday, April 19th. (Call now to reserve a spot.)
She said people will be amazed by some of the things they expose during the event.
"Some of the stuff Caryl's uncovered, I don't sleep well at night!" Dent said. "This stuff will blow your mind."
For now Dent is content to build up interest in her two tours and see how it goes.
But that doesn't mean she is going to rest on her laurels.
"I want to do church tours, and I'm thinking children should be taking the history tour," she said. "I'm also working on plaques to mark some of the city's historic landmarks, and I'd like to do a timeline along Bayshore Boulevard."
"I've put in hours upon hours of research on this – I'm obsessed with it!" she admitted. "It's been amazing, and I hope it takes off."
For more information on Laura Dent's history and mystery tours, visit her website, Facebook page or call 727-685-8785.